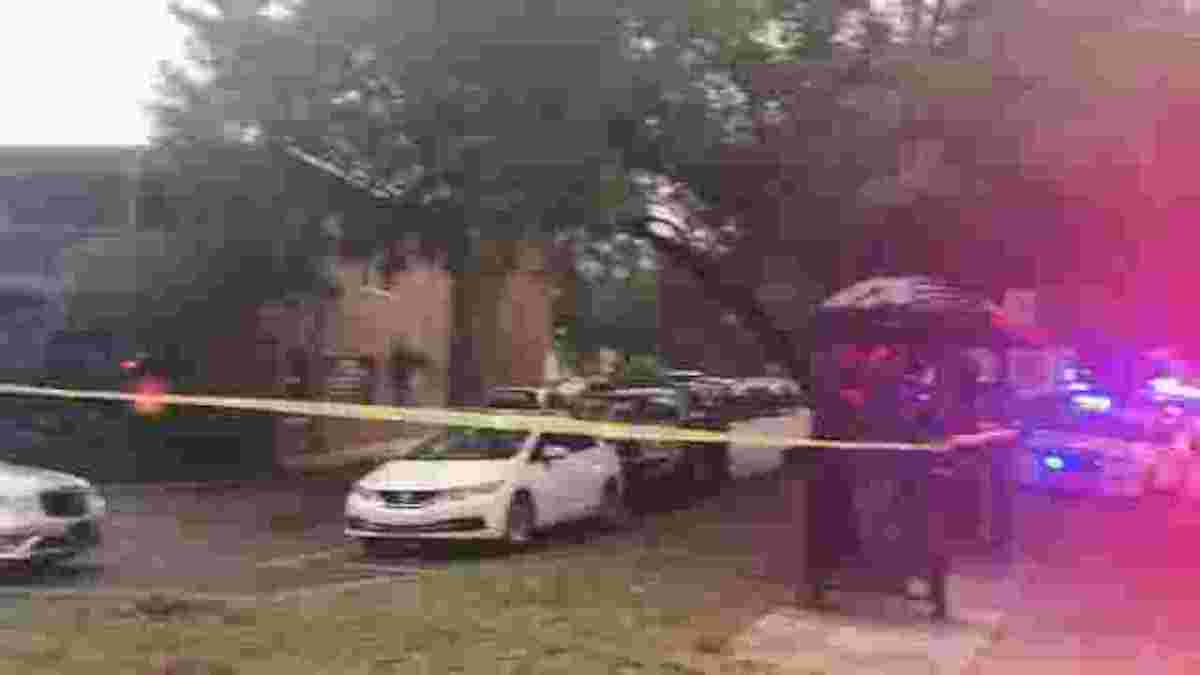 Tallahassee yoga shooting leads to gunman critically wounding five individuals before fatally shooting self dead in suspected domestic dispute that leaves 3 dead (including gunman).
A gunman who opened gunfire at a yoga studio in Tallahassee has killed himself after shooting and killing two other individuals and wounding five others.
Press reports told of the mass shooting occurring Friday early evening at Betton Place shopping center in Florida's capital city.
Officials said the shooter, who has not been identified, shot six people after entering the hot yoga studio, then pistol-whipped another person before shooting himself.
AP News reported six individuals initially being shot- with one of the five dying as a result of sustained injuries. By late Friday evening, another two individuals would pass away, brining the death tally, including that of the shooter- who lodged a self inflicted wound- to a total of three.
Tallahassee yoga gunman: A history of misogyny & sexual harassment.
Why? Hot Yoga Tallahassee gunman identified along with 2 fatal victims.
More details about deadly shooting at Tallahassee yoga studio; 3 killed, including gunman
STORY: https://t.co/rBrdktSzcE pic.twitter.com/H2hoftnfIa

— WSVN 7 News (@wsvn) November 3, 2018
Witness, Alex Redding told the Tallahassee Democrat a woman ran into the bar downstairs, followed by a man with blood on his head.
He said two to three other people sought help in Bar at Betton, who told him a tall man with a beard was acting strangely in the studio and before shooting.
The individual who had blood on his head had attempted to stop the shooter only to be pistol-whipped.
Witness, Elle Welling said she was leaving a liquor store across the street from the shopping center and saw at least three people loaded into ambulances.
'You don't think about this in Tallahassee and now you have to,' said Welling, 26, who lives in the neighborhood.
Tallahassee Police tweeted: 'TPD is working an incident at Thomasville Road and Bradford. Please avoid the area.'
Tallahassee Memorial HealthCare spokeswoman Danielle Buchanan in earlier reports told of six patients being taken to the hospital.
Tallahassee Mayor Andrew Gillum, who is the Democratic nominee for governor, tweeted that he's breaking off the campaign trail to return to Tallahassee.
'I'm deeply appreciative of law enforcement's quick response to the shooting at the yoga facility in Tallahassee today. No act of gun violence is acceptable. I'm in close communication with law enforcement officials and will be returning to Tallahassee tonight,' Gillum tweeted.
Breaking: At least four injuries reported after shooting at a yoga studio in Tallahassee, Florida. The gunman killed himself after the shooting. pic.twitter.com/0X8hM41JER

— PM Breaking News (@PMBreakingNews) November 2, 2018
Tallahassee city spokesman says yoga studio shooting appears to be part of a domestic dispute

(from Miami Herald)

— Steve Lookner (@lookner) November 2, 2018