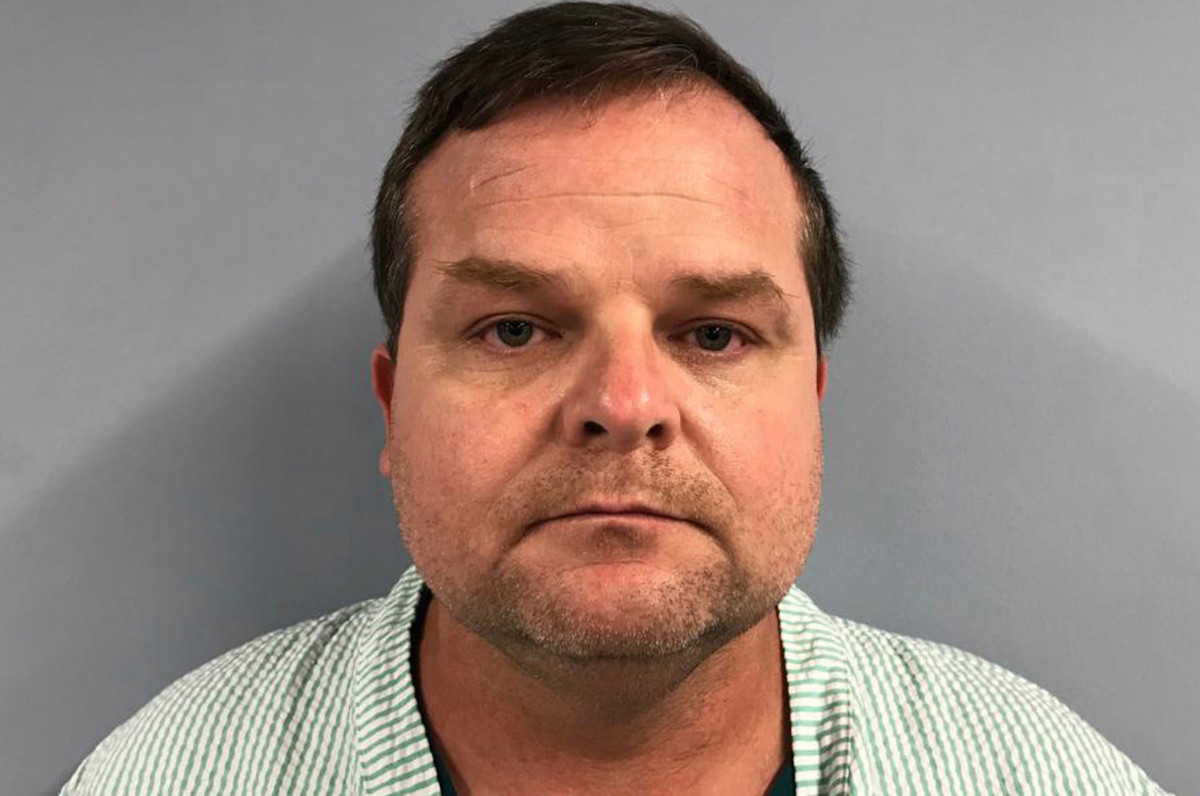 Joel Chad Graves a Hattiesburg, Mississippi father is charged with the shooting death of his 20 year old son, 

Joel Scott Graves- following domestic incident. 
A Hattiesburg, Mississippi father has been arrested in connection to the shooting death of his 20 year old son.
Booked with the second degree murder of Joel Scott Graves was Joel Chad Graves, 45- following his arrest on Wednesday.
Charges followed after Hattiesburg police told in a Facebook statement responding on August 16 around 7.45pm to the shooting of the son pursuant to a domestic altercation at the Breckenridge Apartments.
Cops found the 20-year-old suffering from a gunshot wound only for the son to shortly after die at the scene.
WJTV reported the shooting resulting after father and son got into a verbal argument which escalated.
Joel Scott Graves' mother, Jessica Jaramillo, told the Hattiesburg American her son's father has a history of domestic violence. She says the elder Graves pinned her down and put a gun in her mouth in 2001, prompting her to end their relationship. She also provided the newspaper with numerous police reports documenting past abuse.
Despite fear her children would be abused by their father, Jaramillo said she shared custody with him after the couple divorced.
She said Graves liked to visit his father and wanted to return to Mississippi. She didn't want Graves to stay with his father and was relieved when her son told her he would be staying mostly with his grandmother.
She feared her ex-husband's temper and didn't want him to witness or be the victim of his abuse.
'He said, 'I want you to be OK with it,' but I was never OK with it,' the distraught mother who has since remarried and lives in Virginia said.
Jaramillo said her son had a couple of minor run-ins with the law — trespassing, underage drinking, while saying, 'but he doesn't have a violent history.'
Jaramillo said through her son's death, she wanted to raise awareness of domestic violence and let people know they don't have to stay in a violent situation.
Of note, Scott Graves' shooting death is the seventh homicide in Hattiesburg in 2018.
Chad Graves remains in custody at Forrest County Jail, where he awaits an initial court appearance.