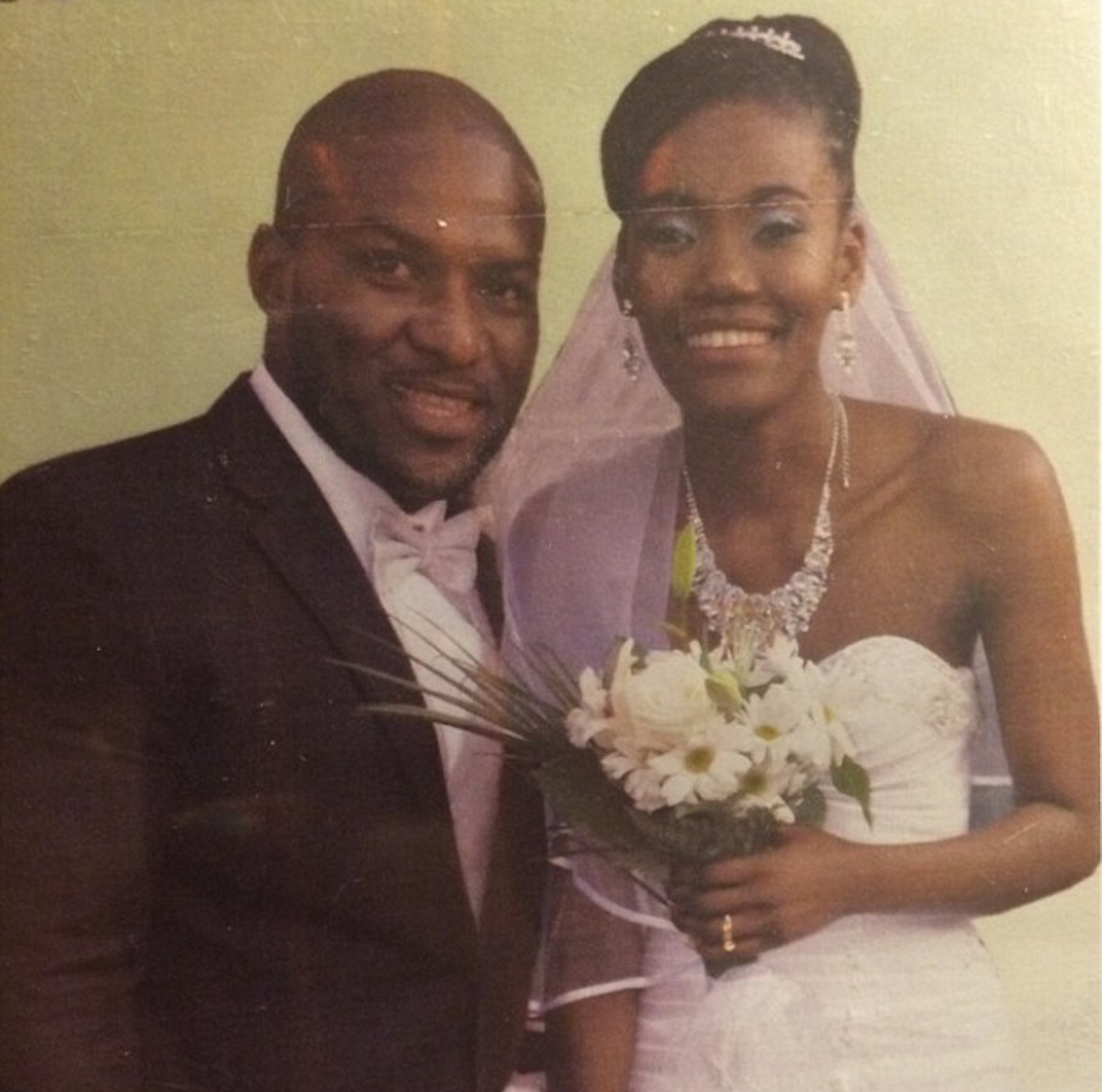 Elmont, Long Island murder suicide: Patrick Myrthil shoots wife, Tertue Gregoire dead then self after wife sought divorce from her husband.
A NY man has shot his wife dead then self in an apparent murder suicide.
Found deceased at the couple's Elmont, Long Island home was Patrick Myrthil, 31 and his wife Tertue Gregoire, 30.
The Long Island murder suicide is believed to have occurred after the wife asking for divorce.
News 12 Long Island reported police responding to the couple's home following neighbors hearing gunshots around 11.30am on Saturday.  
The couple reportedly began fighting after Gregoire told her husband she wanted a a divorce. 
He then took out an illegal 9mm handgun and shot her several times, Myrthil then laid down next to his slain wife and killed himself, police said. 
The couple were pronounced dead at the scene. 
'He did not want a divorce. During this dispute, it escalated to violence. He produced an illegal 9 mm handgun,' Det. Lt. Stephen Fitzpatrick, commander of the Nassau Police Homicide Squad, told Newsday.
Mia Mayard, 28, of Cambria Heights, said she was friends with Myrthil, a construction worker. She described him as a 'hard worker' who was 'always laughing.' She said she had seen him Friday night and he  seemed happy.
Officers remained at their home for hours. The investigation is ongoing.
Authorities said the couple had not had any domestic incidents prior to the murder-suicide. It remained unclear why the wife sought a divorce or was it…?
Tragedy in Elmont: #Elmont man upset about divorce fatally shoots wife, then himself, police say: https://t.co/Mf7vnQ4x8l

— The Elmont Excelsior (@WeAreElmont) August 19, 2018