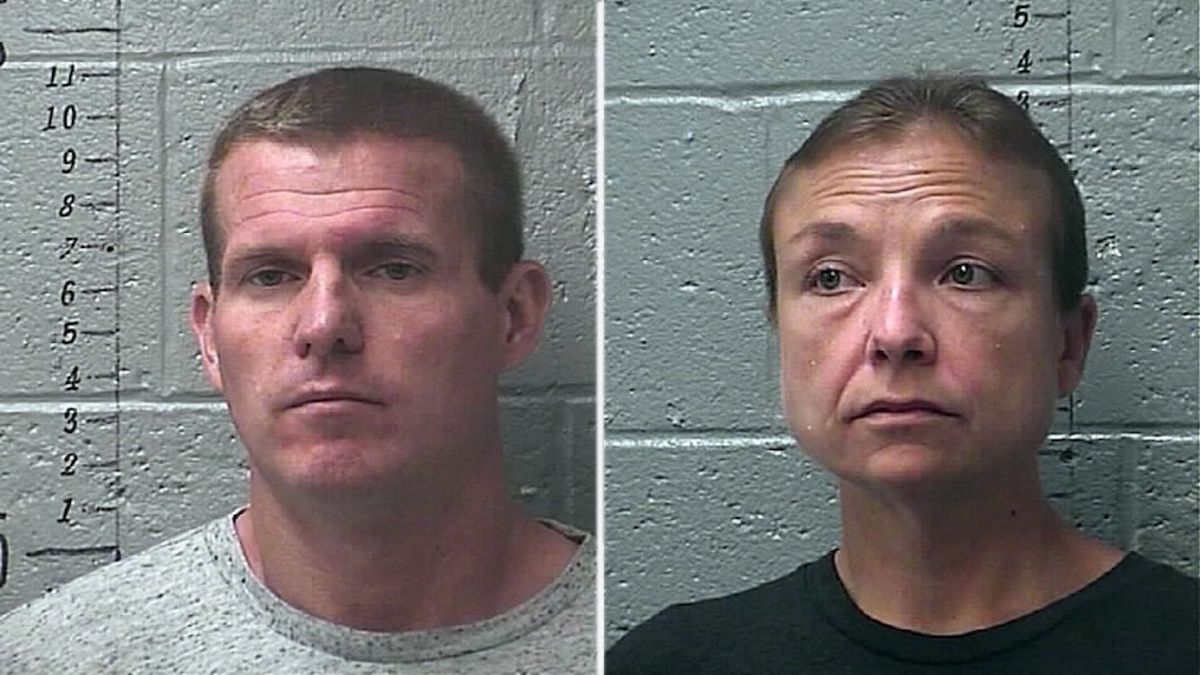 What led to 

Daryl Justen Head and Laura Cheatham a St Francois County, Missouri couple keeping four children in secured boxes in a windowless room for weeks on end? 
A Missouri couple have been arrested after allegedly trapping four children in windowless boxes secured with plywood and screws inside a Farmington, home.
Arrested on Tuesday were, Laura Cheatham, 38, and Daryl J. Head, 38, with each charged with eight counts of child endangerment and kidnapping.
Fox 2 reported the macabre scene being discovered following a tip off to the Missouri's Child Abuse Hotline earlier in the day. 
During a press corps meeting, St. Francois County Sheriff Daniel Bullock described the conditions of the home where the abducted children were found as 'deplorable', with the infants, three girls and one boy, likely kept in the homemade boxes for weeks.
Of disconcert, the sheriff said the kids, ranging in ages range from 6-12, had no access to water, restrooms or windows, with the home reeking of urine.
Told the sheriff, 'I've seen some pretty nasty things, but nothing this deplorable'. 
Daryl Justen Head and Laura Cheatham seek to hide macabre scene when cops arrive:
The children were adopted by Cheatham and her estranged husband, with Cheatham living with another man — Head — in the home.
Of note, the sheriff said two of the four children were related to each other but none related to the adults.
When investigators tried to enter the home, Head reportedly would not let them in at first. Upon gaining entry into the home, Cheatham was observed unscrewing the plywood holding the boxes shut.
Following the couple's arrest, neighbors told of having no 'idea of the unthinkable crime.'
The four children have been placed in the care of Missouri's Children's Division.
Head and Cheatham were being held in lieu of $500,000 bail each reported stltoday.com.
If found guilty, Laura Cheatham and Daryl Head could spend years behind bars. 
Farmington is about an hour's drive south of St. Louis.