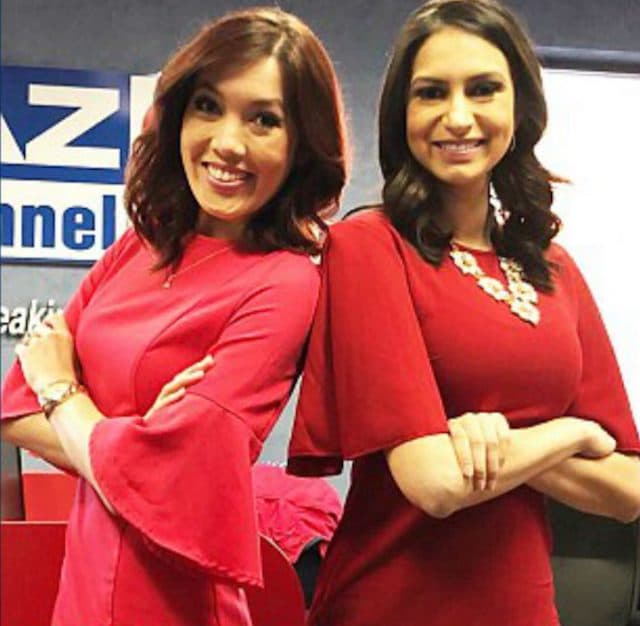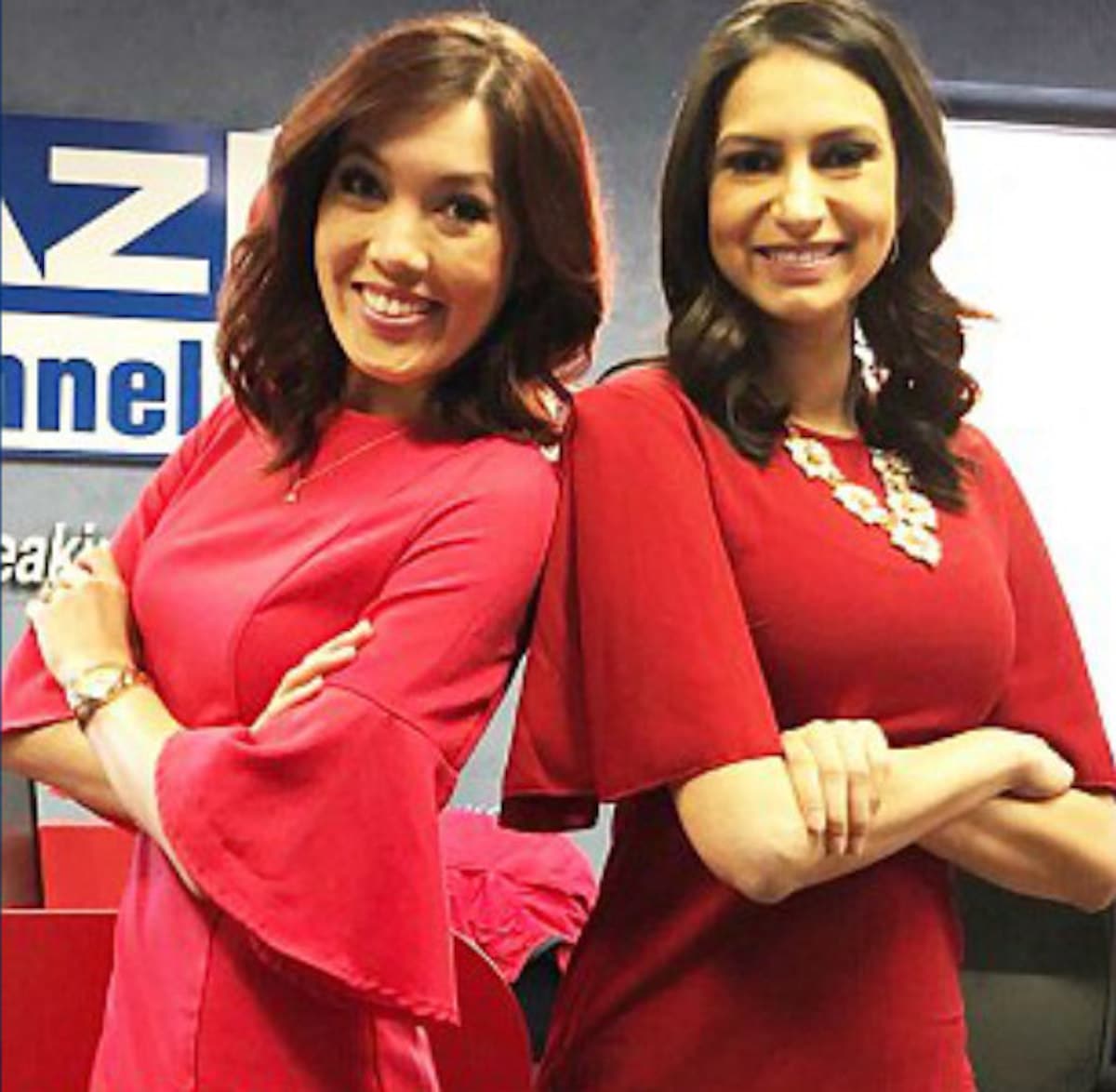 WSAZ-TV, West Virginia news anchor Erica Bivens and fellow meteorologist co-worker, Chelsea Abriz get into bar brawl over husband come on.
Also going viral is news of a West Virginia television meteorologist allegedly cracking the head of WSAZ-TV's news anchor's skull (kaboom!!) during a bar brawl following accusations of unwarranted flirting. Shall we…?
The showdown involved Chelsea Abriz, 26 purportedly shoving news anchor, Erica Bivens, during a boozy skirmish, leading to the reporter with a fractured head and ruptured ear drum (if you can't report the news, why not become the news?).
Ftvlive.com reports Bivens being out of town, drinking with her husband, Donald, in Charleston when the couple ran into Ambriz.
Shall we take some drink orders before we continue kids? I'm already sipping on my double Long Island Ice Tea, watching the bitter ice cubes bobbing up and down.
Continuing…
Erica Bivens to Chelsea Abriz weathergirl, 'are you flirting with my husband, bixch?'
At some point, Ambriz, who works with the anchor on the station's 4 p.m. newscast, began flirting with Donald (you know where this is going kids….) only for the husband to 'turn her down.' (Code word not to have his head broken by his wife).
The 'interaction' didn't go unobserved, leading to Bivens, who is understood to already have a 'complicated' (code word for antagonistic) relationship with Ambitz confronting the 'husband stealer' about 'coming on to her man'.
'Swirl the ice cubes, swirl, swirl, faster- I saw you looking at my man you ungrateful bixch!'
It was off to the races when Ambriz allegedly lunged at Bivens ('no sorry, I can't take report the major headlines right now, I'm in the middle of something very tragic…') – causing both women to stumble and fall as aghast patrons looked on.
Bivens was rushed to the hospital with hearing loss and a lump on her head.
Ambriz was charged with misdemeanor battery.
Noted Ambriz's profile which interestingly continued to remain on WSAZ's website, 'I love the challenge of forecasting but when not following the weather, I like to paint, play tennis and travel. I'm excited to be in West Virginia with my old, fat cat Bert and explore what the tri-states have to offer!'
Tweeted Bivens upon being released from hospital: 'Just wanted to update you all, I am at home recovering from a fractured skull and ruptured eardrum. I'm waiting on the doctors to clear me so I can get back to work. Thank you so much for the kind words and support.'
Of note, WSAZ-TV declined to publicly address the skirmish- can you guess why?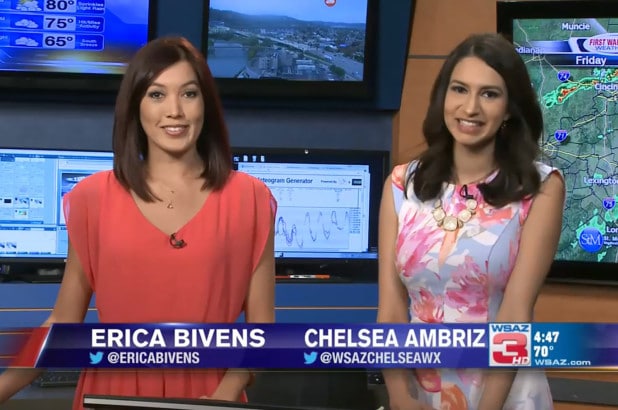 #RedNoseDay @WSAZChelseaWX and @ericabivens support putting an end to child poverty. Do you? pic.twitter.com/TiPbo0dTen

— ericabivens (@ericabivens) May 24, 2018