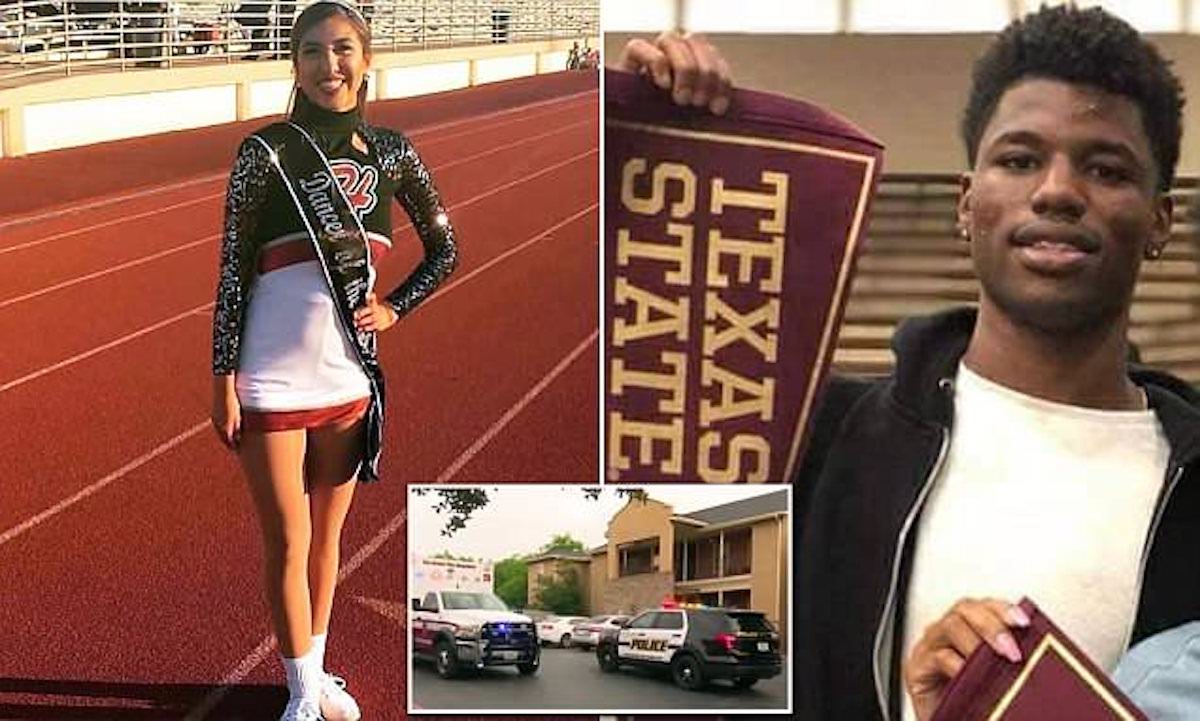 San Antonio teen, Louis Nickerson murders Clarissa Riojas after break up from abusive high school boyfriend after refusing to return his calls. 
Tragedy has struck the lives of two families after a 19 year old San Antonio, Texas high school football player killed his ex-girlfriend before taking his own life in a suspected murder suicide.
Upon Louis Nickerson, shooting 18 year old teen girl, Clarissa Riojas, in front of the girl's 16 year old sister, police said the former boyfriend went into nearby woods and killed himself. The man's body was reportedly found just a few hundred yards from the apartment where his victim was staying with the gun in his hand.
'We have a very, very serious and tragic incident that happened here [Wednesday] morning,' San Antonio Police Chief William McManus said at a news conference.
Both victims were seniors at Highlands High School, where Riojas was a member of the brigade dance team, according to the Fort-Worth Telegram. Nickerson played football and basketball at the school. 
Riojas had won the Grand National Championship two years in a row, while Nickerson was regarded as an upcoming football player, with the couple on the outside appearing as the perfect high school couple. Except they weren't.
Friends said the pair had been dating for over a year with the young couple's relationship increasingly tumultuous. 
'[Riojas] was always telling me how he was abusive,' friend Adrean Coy told mySanAntonio. 'But she felt bad for him so she tried to help him.'
In one incident, Nickerson allegedly slashing his former girlfriend's tires.
'It was just so toxic,' classmate Angela Zetina said.
Louis Nickerson seeks revenge after Clarissa Riojas decides to finally leave abusive high-school boyfriend. 
Riojas ultimately took her friends' advice last week, breaking things off with Nickerson. Furious she wasn't answering calls, her ex football player boyfriend broke into the apartment where Riojas was staying and killed her in front of her sister, police said.
Prior to her shooting death, Riojas was set to perform in this year's Macy's Thanksgiving Day Parade and had plans to attend the University of the Incarnate Word in the fall KENS5 reported.
All that fell apart, as friends of Riojas' paid tribute to the slain girl on social media. 
'Clarissa was still a baby and had yet to experience life,' wrote one friend on Twitter. 'Everyone knows she had so much to live for. She didn't deserve this. She was only [a] teenager learning how to love like the rest of us.'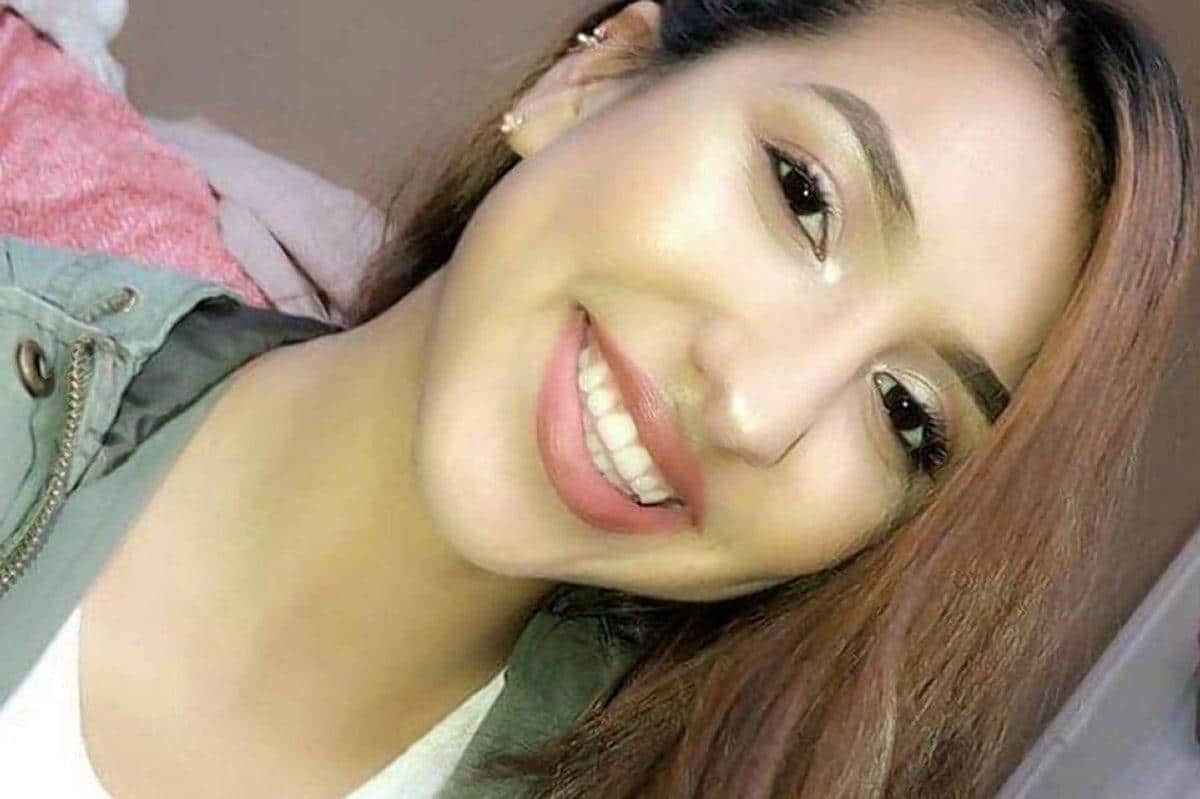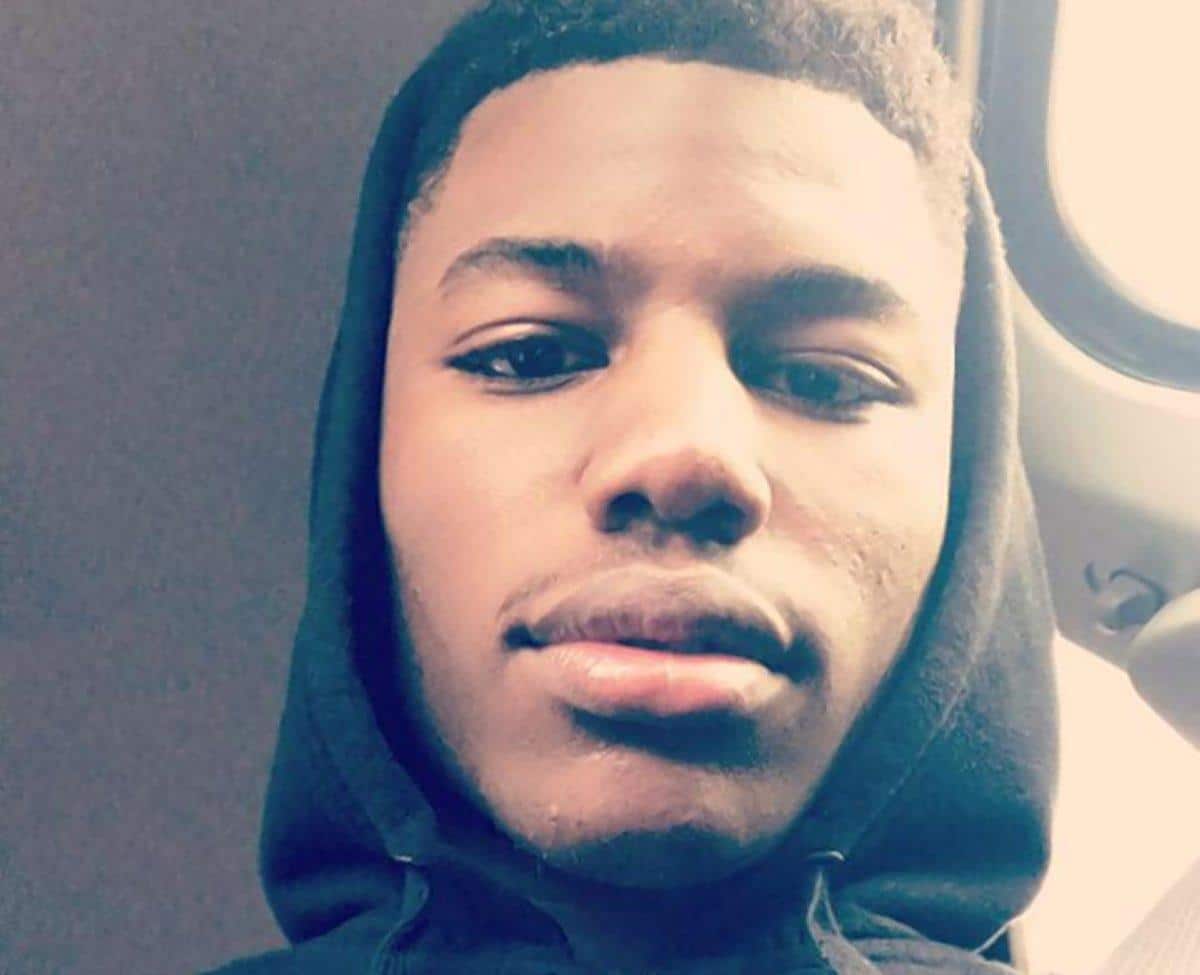 San Antonio Police Chief: 'Know who your daughter is dating…'
Following the murder suicide, San Antonio Police Chief William McManus warned parents to know who their children are dating.
'I'm the father of an 18-year-old, myself. I know the whole dating routine,' the chief said. 'I guess the lesson learned the hard way is, make sure, if you're a parent with a daughter who is dating, make sure you pay attention to the status of that relationship once it's over.'
The San Antonio Independent School District released a statement saying counseling will be available to students.
'We learned this morning of the shocking deaths of two seniors at Highlands High School, which occurred this morning off campus,' spokeswoman Leslie Price said. 'What happened is tragic, and our thoughts are with the family and friends of these students. A crisis team of counselors was sent to the school to support students who are trying to cope with the news of these deaths.'
my heart really hurts for clarissa riojas and her little sister. 72% of murder-suicides involve an intimate partner & 94% of these victims are WOMEN. We are murdered for being in relationships, we are murdered for staying and we are murdered for leaving. Rest In Peace, Clarissa.

— aiyana ? (@sunnnysoledad) April 26, 2018