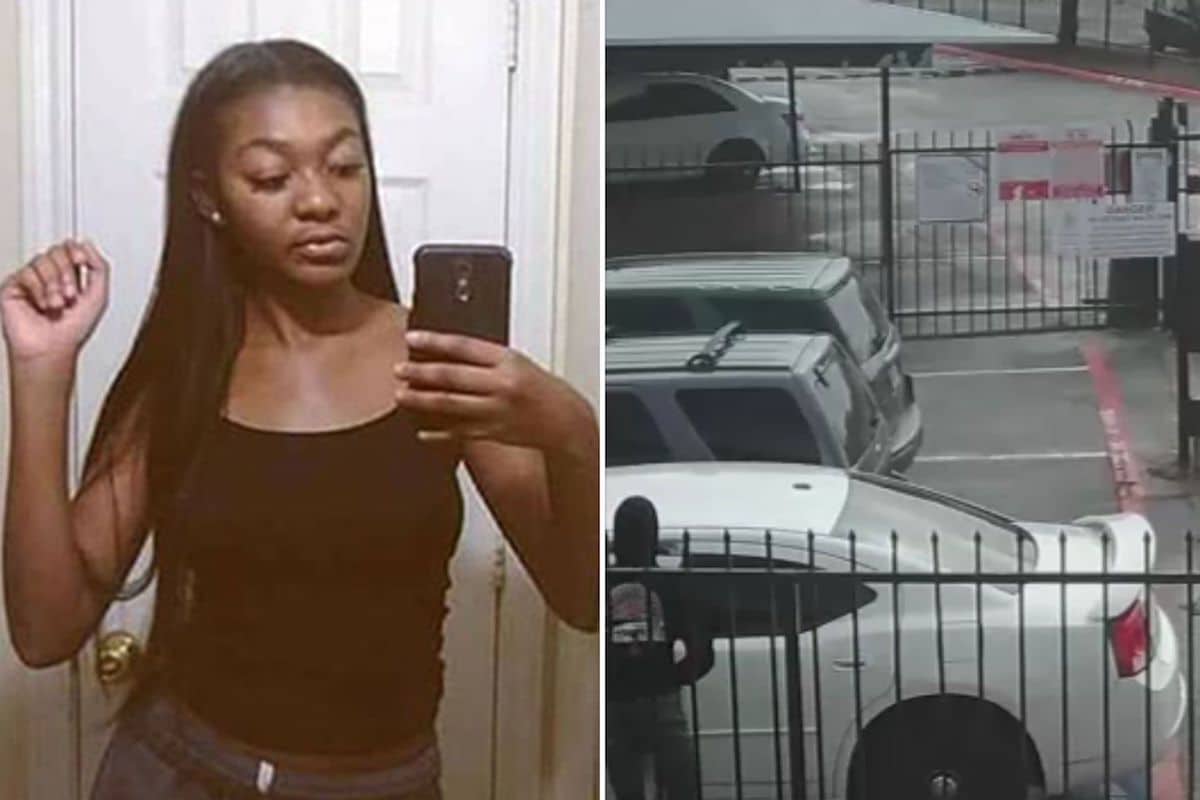 Nequacia Jacobs Dallas teen shot dead while going to the window to check on disturbance downstairs on street. No arrests made in mystery shooting death. 
An 18 year old Dallas, Texas teen girl has died after being shot dead after looking out a window upon hearing a disturbance outside of the family apartment.
Cops say a un-known gunman fatally shot Nequacia Jacobs, 18, and wounded her 16-year-old sister Saturday afternoon at a Dallas apartment complex.
KDFW reported the teen sisters were in their second-floor apartment when they heard noise outside before deciding to check what the 'commotion' was. 
Upon going to the window, a shooter in a black hoodie allegedly fired at them several times from the ground, striking the older sister in the torso and younger in the back, police said.
Witnesses said they heard screams for help after three to five shots were fired.
Following the gunfire, the injured 16-year-old reportedly ran downstairs to get aid for her sister.
Nequacia Jacobs Dallas teen: random victim or targeted? 
'She was trying to explain that her sister is not moving at the time, that someone needs to call an ambulance or get some help upstairs as soon as possible, that her sister got shot, her sister's not breathing,' Sharon Scott, a neighbor, told KDFW.
Both sisters were taken to the hospital, where the older one was pronounced dead, KXAS reported. Doctors said the 16-year-old sister sustained non-life threatening injuries.
Following the shooting, Dallas police released surveillance images of the suspect in a black hoodie with writing on the back arriving at the apartments in a white 2005 to 2010 Dodge Charger with tinted windows.
To date there have been no arrests, with police declining to say whether the assailant likely knew Jacobs and her sister and whether the girls had been specifically targeted? And if so, why? Or whether the girls were in fact randomly targeted?
Jacobs' friends said they're planning a memorial for her at South Oak Cliff High School Monday. They're asking everyone to wear purple in her honor.