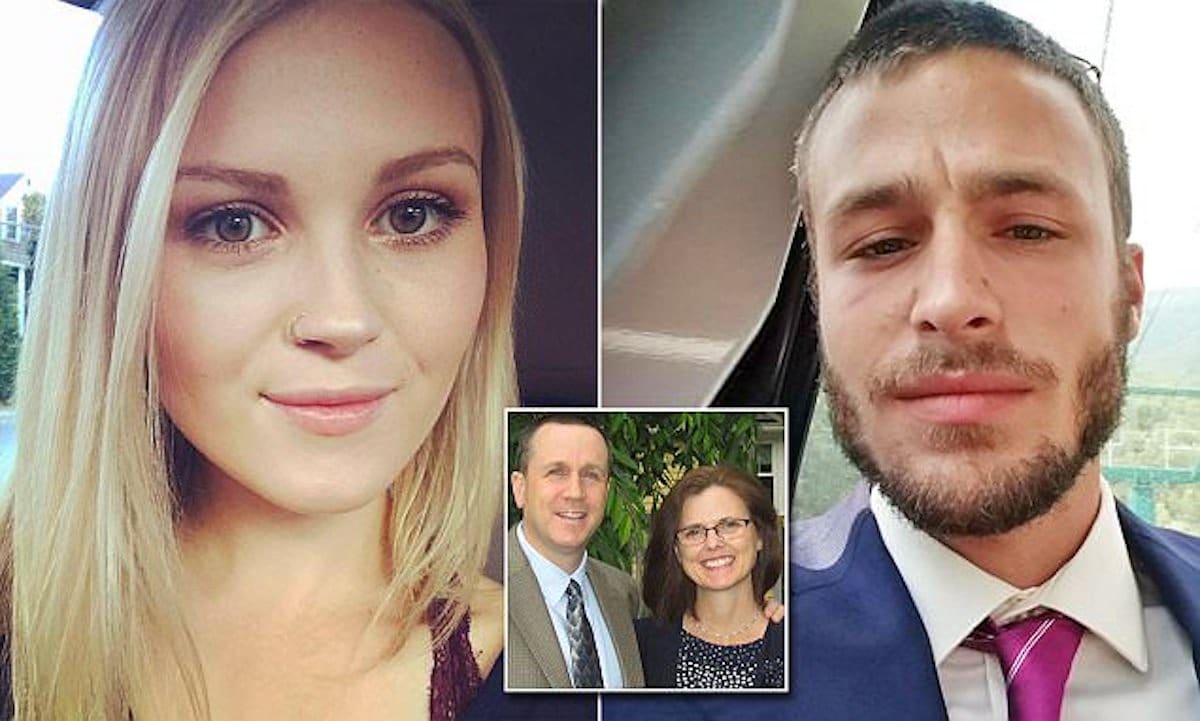 What led to 

Benjamin Walsh a Massachusetts man fatally stabbing his live in girlfriend before making his way to a nearby restaurant where he stabbed his parents?
24 year old Massachusetts man, Benjamin Walsh has been arrested after allegedly fatally stabbing his girlfriend to death before then proceeding to knife his parents during a family celebration at a nearby Italian restaurant.
Cops say upon, Walsh fatally stabbing 20 year old woman, Olivia Bergstrom, at the Needham apartment they both shared, Walsh made his way to the Primavera Restaurant in the Boston suburb of Mills circa 7pm Saturday night where he set upon his parents.
An arrest affidavit told of Walsh plunging a kitchen knife into his mother's stomach and then stabbing his father before being restrained by other family members. Both parents survived attempts on their lives reported the Boston Globe.
A safety check at Benjamin Walsh's Needham apartment led to the discovery of his slain girlfriend who had been stabbed multiple times.
Laura Walsh, the assailant's mother, was transported to the hospital in serious condition but is expected to recover. Her husband, Michael Walsh was treated and released.
Police told of Walsh using the same kitchen knife in both attacks.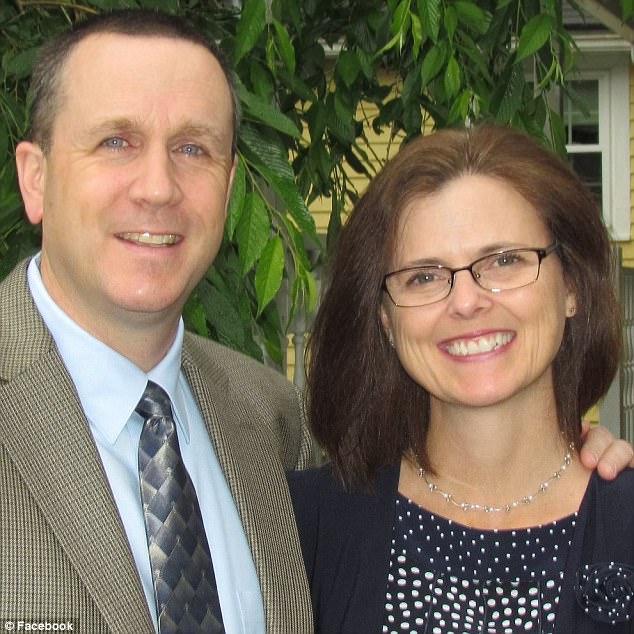 Benjamin Walsh stabbing: 'He has a lot of respect for my wife, and he cares for her, and she's a person he relies on a lot for support.'
Speaking to Fox 25 Boston, the assailant's father said his son was 'out of his mind' during the attack on his family, which took place as one of the guests at the birthday celebration on Saturday had gotten up to say a few words.
Told the father, 'I know that when Ben realizes what he did last night he will be devastated'.
The father went on to say his son had struggled with mental health and substance abuse issues, while saying his son had a good relationship with both him and his mother.
'This is why it's so surprising,' Mike Walsh said. 'He has a lot of respect for my wife, and he cares for her, and she's a person he relies on a lot for support. I know she's not a person he would ever want to hurt, and Olivia was not a person he would ever want to hurt.'
The father insisted prior to the weekend's attack his son had never acted violently.
Primavera's owner Jerry Gaita, who was among the people who helped restrain Benjamin after the stabbing until police arrived, said it seemed like he came to the restaurant 'on one mission.'
It remained unclear as to what led to the son making his way to the restaurant and targeting his parents. At the time, the family had been celebrating a relative's 70th birthday.
Upon his arrest, Millis Police Department told of the son being combative as he was taken into custody.
A police arrest report noted the son repeatedly yelling, 'I'm going to kill you all'. 
According to the court documents, police suspected Walsh was under the influence of drugs and/or alcohol. It remained unclear to what degree the son was addicted to substances and what treatment if any had been prescribed.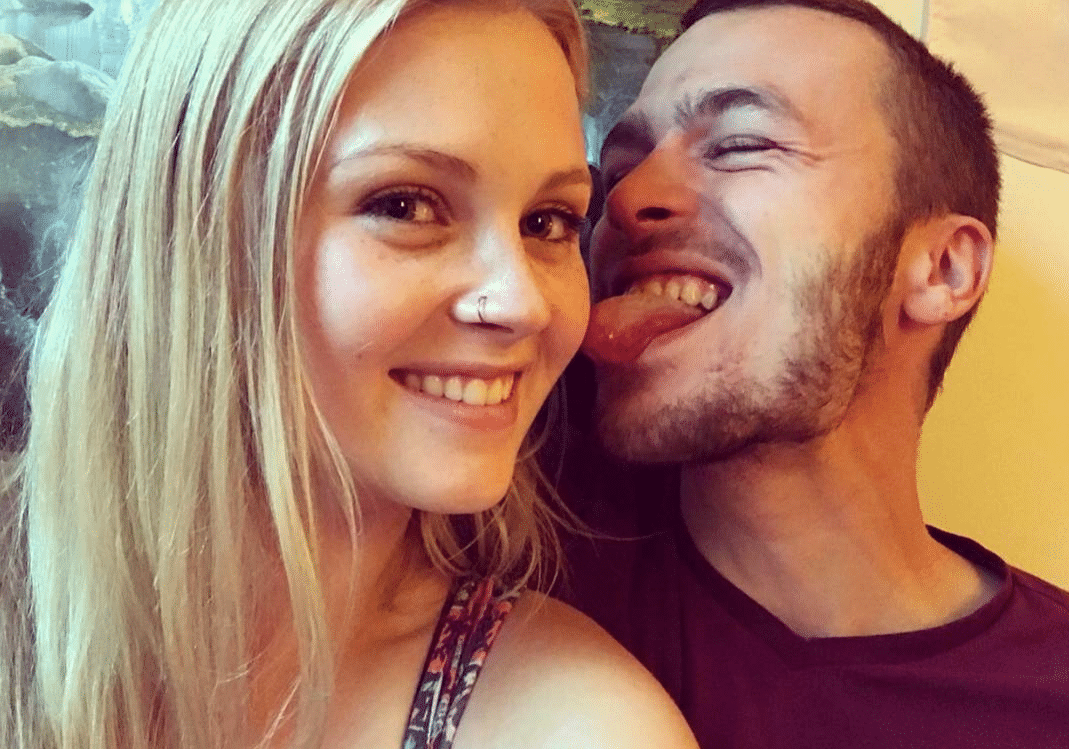 Benjamin Walsh stabbing: 'Here's to signing on our new apartment. Can't wait to spend many more sunsets with you.'
Walsh was scheduled to be arraigned at the Wrentham District Court on Monday on charges related to the attack on his parents, likely followed by a second arraignment at the Dedham District Court for the slaying of his girlfriend.
A Monday report via wcvb told of Benjamin Walsh being formally arraigned Monday while being handcuffed from his hospital bed.
A Monday afternoon report via masslive told of Walsh being charged with two counts of armed assault to murder, two counts of assault and battery with a dangerous weapon and resisting arrest in connection with the attacks on his parents. Authorities had yet to announce charges connected to the death of Bergstrom.
A not guilty plea was entered on Walsh's behalf in connection to the assaults on his parents, with the son being held without bail.
Leading up to her murder, Olivia Bergstrom and Walsh had been dating for two years, with the couple moving in together last summer. In a social media post dated August 2017, Bergstrom wrote: 'Here's to signing on our new apartment. Can't wait to spend many more sunsets with you.'
Bergstrom was a graduate of Holliston High School and was studying interior design at Wentworth Institute of Technology in Boston.
Benjamin described himself on Instagram as a 'Hardcore kid', writing: 'we are already dead. Waging a war on egotism through the promotion of existential aesthetics and boundless love.' 
During a weekend news press conference, Millis Police Chief Chris Soffayer said police had no previous contact with the Walsh family.
Told the police chief, 'The family has been lifelong residents of the town of Millis, and they've been held in high regard by the community.'
Come Sunday morning, Primavera was open and offering its usual brunch options.
Reiterated Primavera restaurant owner, Jerry Gaita, 'Our thoughts and prayers go out to the families that were affected'.
A candlelight vigil will be held Monday night at 7 at the Church of Christ on Exchange Street in Millis to honor the victims.
Benjamin Walsh is being arraigned now in #Milford Hospital for murder of his GF in #Needham & attempted murder of parents at restaurant in #Millis #wcvb pic.twitter.com/7weniNdLLt

— Todd Kazakiewich (@ToddKazakiewich) February 12, 2018