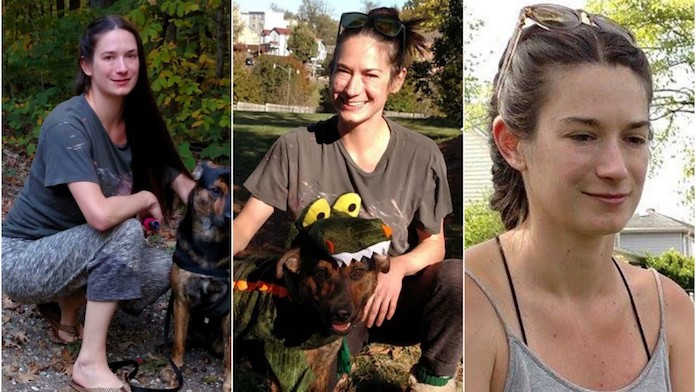 Molly Meghan Miller a Charlottesville, Virginia woman who went missing Friday has been found dead at her residence, Monday as questions surround the nature of her death.
Molly Meghan Miller a Charlottesville, Virginia woman reported missing by her fiancé after last being seen leaving for her walk has been found dead inside her residence.
Charlottesville police released a news release telling of a detective finding Miller's body Monday evening, New Year's Day at the couple's Fifeville, home.
Authorities declined to say whether they were the treating the case as a homicide, while also declining to release details of earlier searches of the home.
The Daily Progress reported Miller having last been seen Friday evening, with her fiancé, Anson Parker reporting her missing a day later. She left her purse and cellphone behind in their King Street home. Parker contacted police after Miller did not return within 24 hours.
Police have declined to comment on possible causes of death or whether they are conducting a criminal investigation, while noting there 'is no reason to believe there is any threat to the public.'
Of note, police said there was no perceived threat to the public, with the couple described each other's dream love. 
'Our cherished daughter lives forever in our hearts and memories,' read a statement from Dano and Marian McConnell, Miller's parents, published on Marian McConnell's Facebook page, come Tuesday.
Adding, 'She is a free spirit, a light in our lives, creative, loving, fiercely independent and a seeker of truth'.
Prior to Miller's body being discovered, Deputy Chief Gary Pleasants said police had deployed bloodhounds and were checking security cameras near her home.
City police Lt. Steve Upman said Tuesday that an autopsy of Miller will be conducted Wednesday. "Once that is completed, and additional follow-up is finished, an update will be provided. We currently do not have a time frame for this and appreciate everyone's patience," he said.
While authorities have made no arrests, some began to wonder whether Molly's death may ultimately have been the result of suicide ….? And if so, why?