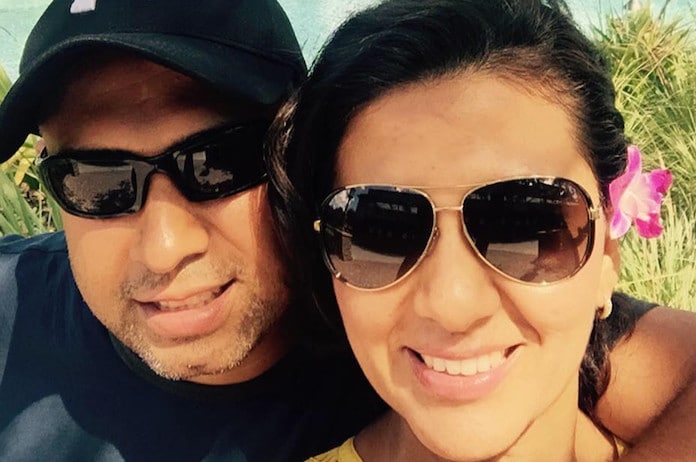 What led to 

Flor de Maria Pineda a Baytown, Texas mother gunning down her husband and their two young children? No motive known.
Flor de Maria Pineda a 37 year old Baytown, Texas woman has been identified as the wife sho shot and killed her husband along with their two young sons before fatally shooting herself in an apparent triple murder suicide.
The shootings according to KPRC occurred Monday at the ritzy beach hotel, the San Luis Resort in Galveston, Texas, with an individual in an adjacent room telling of having heard 'popping' sounds just on 4.30am, January 8. 
At the time of the shooting, officers forced entry into an eighth-floor hotel room which had been dead bolted shut only to find three people dead and one critically injured from gunshot wounds. The deceased were identified as two boys, ages 10 and 5, and their 39-year-old father.
Police said that the fourth person, the 37-year-old mother, was transported to a hospital where she later died.
Investigators said it appeared the woman used a handgun to kill her husband and two sons in a murder-suicide. 
FAMILY TRAGEDY: Galveston police believe a Baytown woman is responsible for killing her husband and two young sons, before turning the gun on herself at San Luis Resort. At 4, we'll have live team coverage from the scene. pic.twitter.com/lGKAc6ECju

— ABC13 Houston (@abc13houston) January 8, 2018
Flor de Maria Pineda 9mm pistol:
'Right now, investigators with our Major Crimes Unit, as well as with investigators with our crime scene unit are currently in the room processing the room for forensic evidence that can be collected,' Galveston Police Cpt. Joshua Schirard told KPRC.
Told a follow up press statement from the Galveston Police Department, 'The motive is unknown at this time, but forensic data collected at the scene indicates that the female is believed to be the shooter at this time, and is believed to have killed her two children and her husband before apparently taking her own life with a 9mm handgun found adjacent to her body.'
KPRK cited police saying there did not appear to be any signs of a struggle. Investigators believe the sons and Mauricio were possibly killed in their sleep.
Beth Dombrowa of Goose Creek Independent School District confirmed the sons were in kindergarten and fifth grade at Victoria Walker Elementary.
The family, who was from Baytown, checked into the popular resort around 7 p.m. Sunday. 
Authorities have yet to release a possible motive into the apparent murder suicide.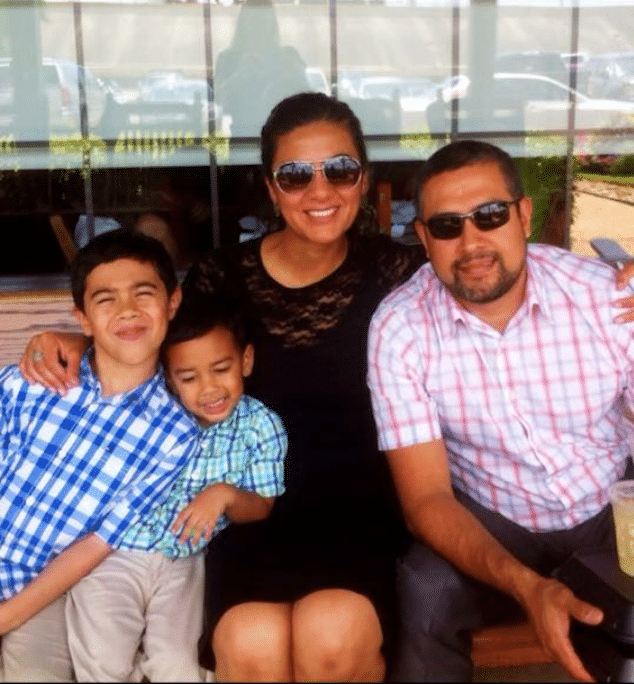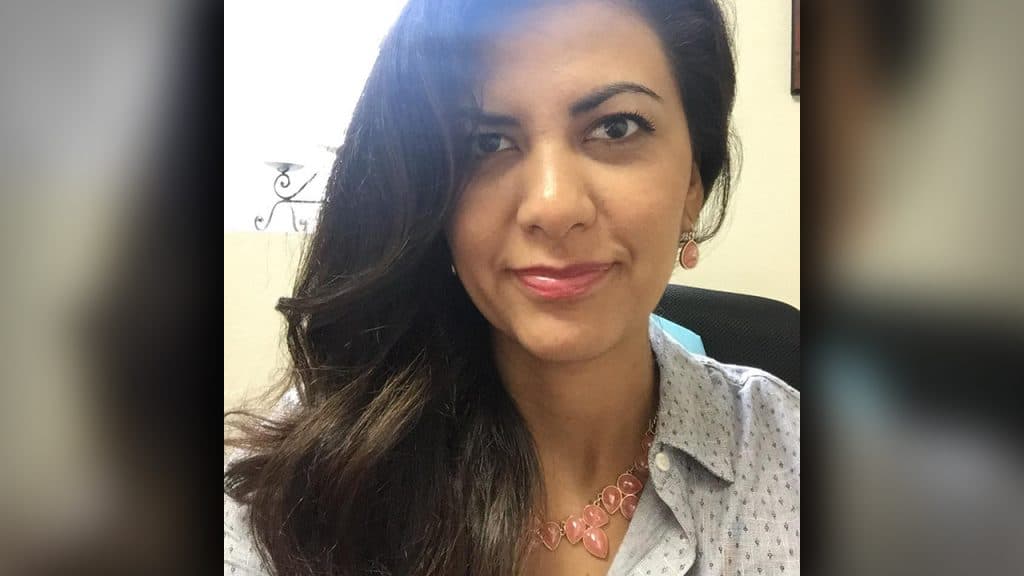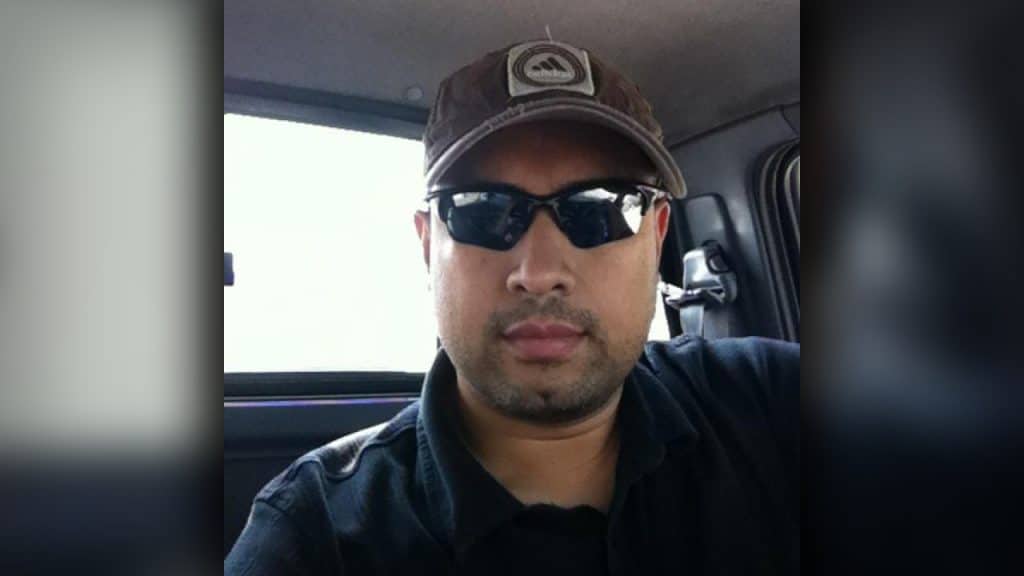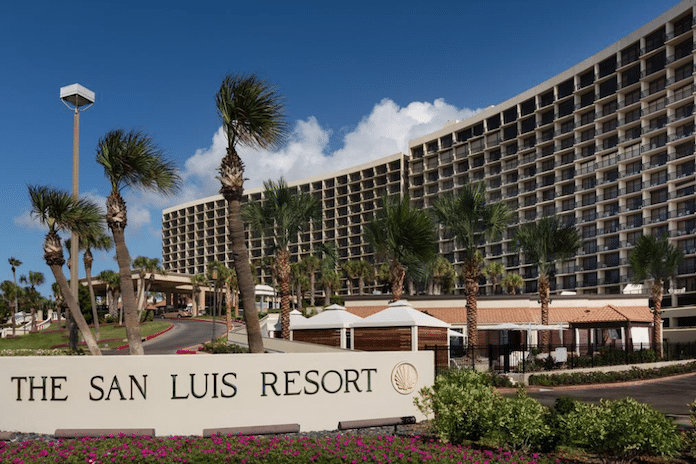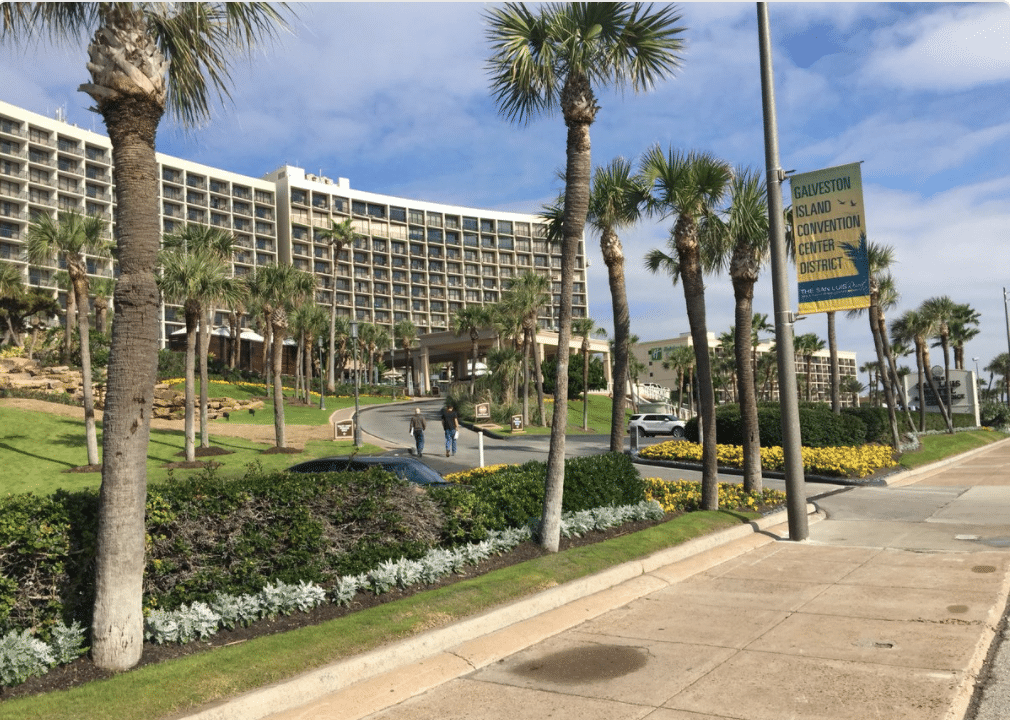 Galveston Police investigating apparent murder-suicide at the San Luis Hotel. 3 dead, 1 critically injured. Update on @KHOU 12p #KHOU11 pic.twitter.com/cBfDeXB4IQ

— Adam Bennett (@AdamBennettKHOU) January 8, 2018