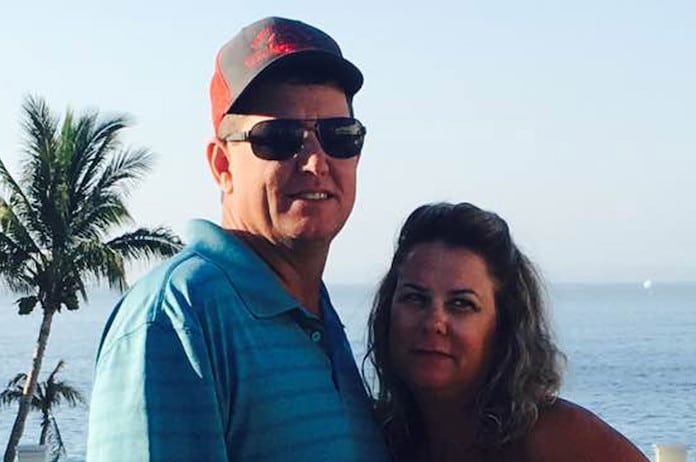 Bryan and Sandra Spencer Hogg dead in murder suicide: A Bay City, Texas teen wakes up to find his parents as police continue investigations. 
A Texas teen woke up Friday morning to find out that his parents were dead in an apparent murder suicide at the family's Bay City, home.
The bodies of Bryan and Sandra Spencer Hogg were discovered after concerned friends tried to reach the family.
The Bay City Sentinel reported neighbors going to the home only for no one to answer, in turn they climbed a ladder to the son's upstairs bedroom in a bid to get his attention. 
It was then when that the teen, a freshman at Bay City High School discovered the gun shot slain bodies of his parents.
Told Police Lt. Clayton Ryman, 'The son reportedly found his mother and father deceased inside the residence after being woken up'.
Authorities pronounced 44-year-old Bryan Hogg and 42-year-old Sandra Spencer Hogg dead at the scene.
Officials say Sandra Hogg was a school counselor in Bay City ISD for 12 years. Her husband was a cattle farmer.
On social media, the couple posted pictures (see below) portraying them as loving and doting parents who were proud of their only son.
They recently returned from a Christmas cruise to Mexico.
Investigators did not release a motive for the shooting.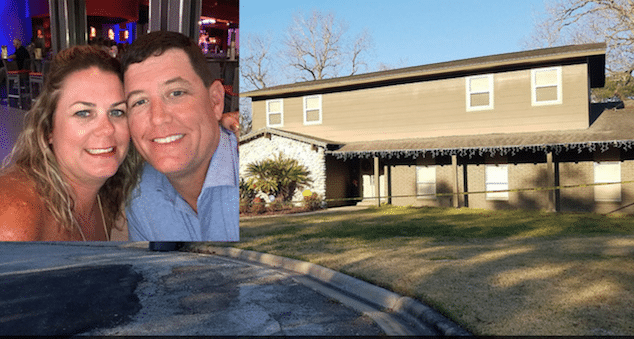 Bryan and Sandra Spencer Hogg murder suicide: Many questions remain
'Facts present at the scene lead investigators to believe that this was a murder-suicide, but the investigation is ongoing,' Ryman said.
It remained unclear who had murdered who before taking their own life. Cops declined to release the weapon used or the amount of gunfire dislodged.
Also not understood is how the couple's teen son had come not to be aware of his parent's deaths and how long the parents had not been seen by the concerned neighbors. It wasn't clear whether the neighbors had become concerned upon a passage of time since seeing the husband and wife or whether they heard gunfire during the course of Friday morning- gunfire that the couple's teen son purportedly did not hear….
Subsequent reports said the son wore a hearing aid and may have not have been wearing it while asleep….
Police say the investigation is continuing….