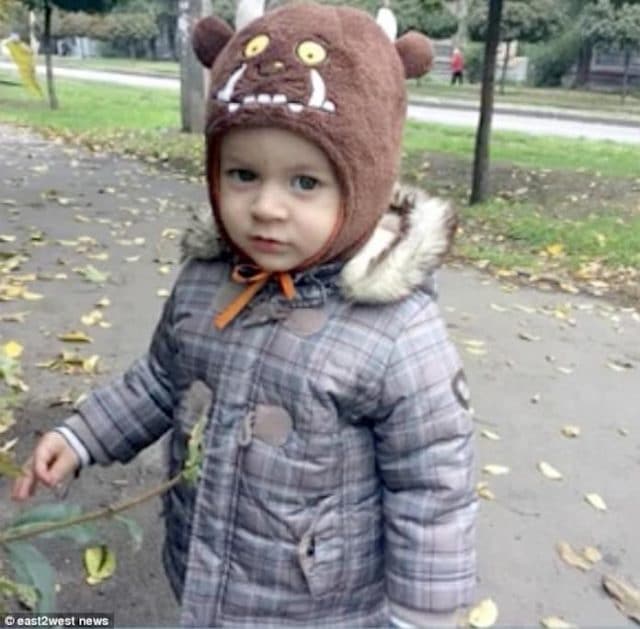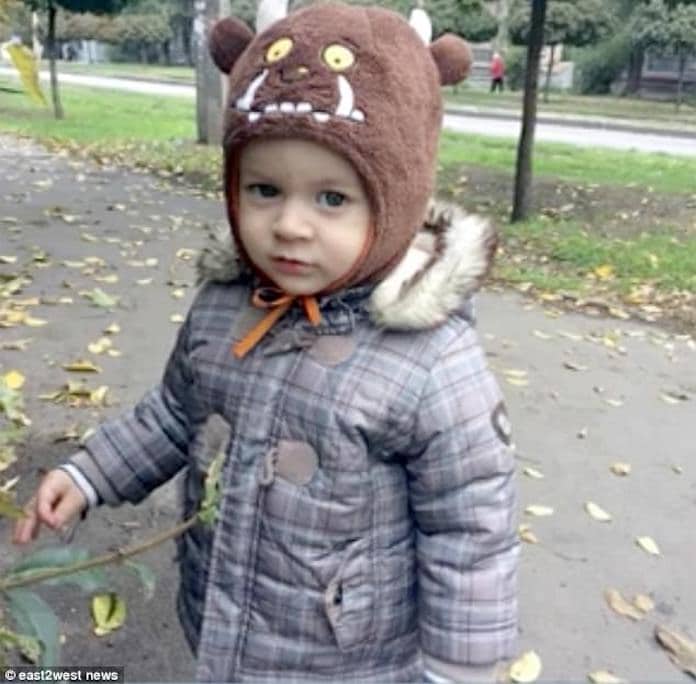 Anna Polishchuk toddler son dies after after suicidal man lands on him from eighth floor of Ukraine apartment building window.
A 21 month old toddler boy in the Ukraine has died after an un-named man fell on top pf the child from an eight floor window in an alleged suicide bid.
Local reports told of the boy's father witnessing the moment when the suicidal man landed on his son in Zaporizhia, southeastern Ukraine. 
Both the toddler and the man died at the scene despite frantic efforts by paramedics to revive them
The boy's mother Anna Polishchuk, was reportedly saying goodbye to her parents after a New Year family celebration and only came outside a few minutes after her son was hit.
By then an ambulance had arrived and paramedics were trying to save the 'crumpled' child.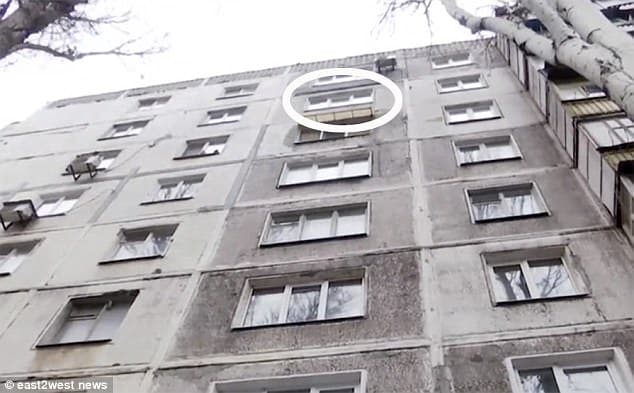 Ukrainian toddler boy crumples to the ground upon impact:
Told neighbor Sergey Borisov, 'I heard a loud thump and then the boy's mother rushed out.
'She ran to the ambulance where paramedics were seeking to save the child, and understood everything instantly.
'I had to shut my windows because there was so much agonising pain in her screams.
'I just couldn't bear hearing them.'
While a woman neighbor said, 'A paramedic came out of the ambulance, and saw us all waiting for news.
'She told us: "Pray for the boy. We are trying to save him". It was the first time in my life when I heard so many people praying out loud.'
While senior paramedic Vitaly Reznikov offered, 'The man who committed suicide fell right onto the boy.
'The toddler crumpled from the strength of the hit.
'We tried to reanimate his heart and lungs. but he boy died inside the ambulance.'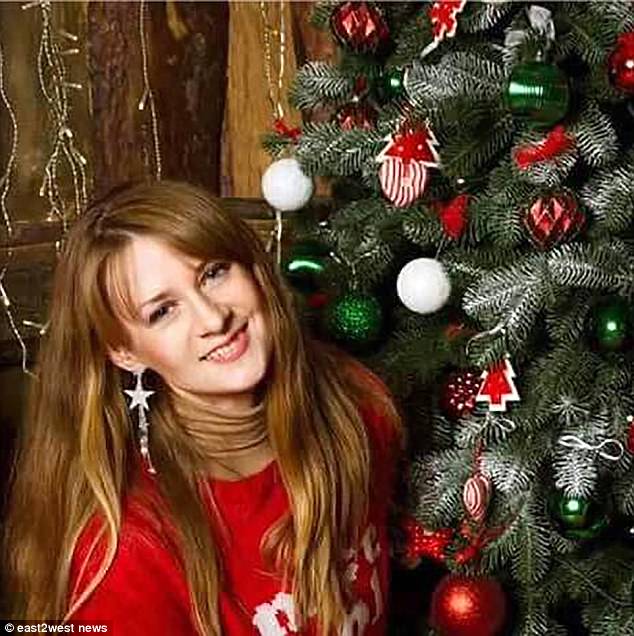 Anna Polishchuk social media account inundated with well wishers and expression of sympathy.
The dailymail reported the dead man been named as Yevgeny, a construction worker who was a neighbor of the toddler's relatives.
Neighbours said he knew the family including the toddler he killed.
A police spokeswoman said: 'We are investigating the reasons that pushed the man to suicide.
'We are checking if he could have been drunk, or if there were other reasons that made him do this.'
In the aftermath of the tragedy, the toddler's mother's social media account was inundated with well wishers.
Wrote one person, 'What untold grief. I am so sorry Anna. I will be praying for you and your husband. Stay strong,' 
Said Lina Holoshchapova, 'I just can't sleep here, weeping for you.
'No words can help you, I know, but feel me with you. I am also a mother and my God this is impossible to comprehend'.
Wrote, Victoria Zabusik, 'Thousands of people are thinking of you, and praying for you. Please try to stay strong. Crying with you.'
Commented Lyudmila Malygina, 'How can we find words of support for you… please know that all of Ukraine is crying now with you and your family.'
Reflected Victoria Zabusik, 'Thousands of people are thinking of you, and praying for you. Please try to stay strong. Crying with you.'
The name of the dead boy was not immediately given.