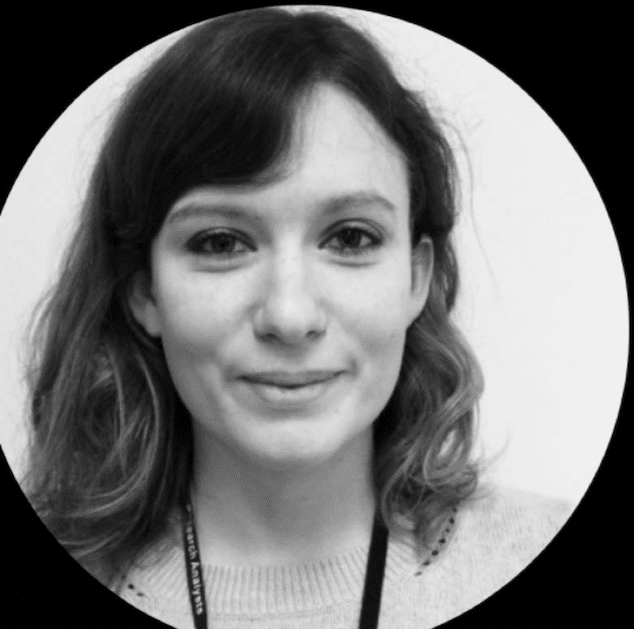 Was the murder of Rebecca Dykes, a British Embassy worker stationed in Beirut, Lebanon, politically motivated? Local uber driver confesses to her murder.
An Uber taxi driver has confessed to murdering British diplomat, Rebecca Dykes after her discarded body was found by the side of a road in Beirut over the weekend.

The man's confession follows local police arresting an individual since identified as Tareq H, (Tarek H) in a 3am, Monday morning raid. Nothing more was revealed by local authorities about the man's alleged intent, age, or history except that he was a Lebanese national.
The UK's telegraph reported the 30 year old British Embassy worker abducted after leaving a go away party for a fellow colleague in the city before being strangled and dumped by the side of a motorway on the outskirts of the Lebanese capital. Police intimated to the telegraph that Dykes had been sexually assaulted.
According to Lebanon's NNA agency, the man admitted picking Dykes up in his taxi, attempting to rape her and then strangling her before ditching her body by the roadside.  
The body of the 30-year-old former public schoolgirl was found by a motorway on Saturday evening several miles from the nightspot where she was last seen alive.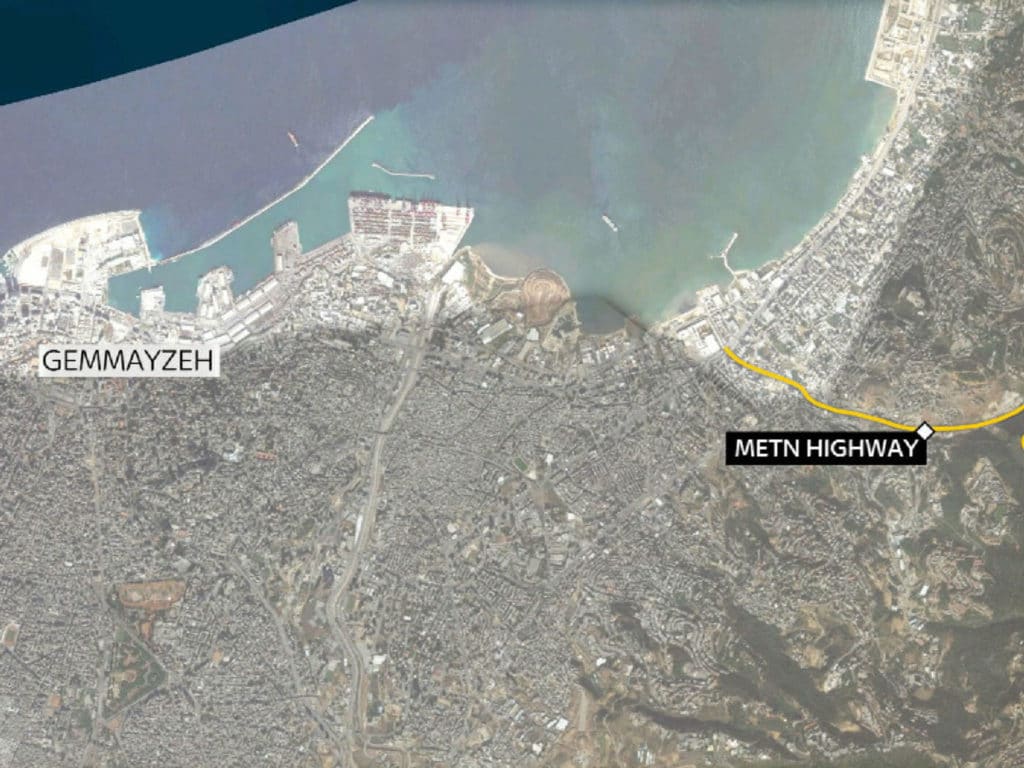 Rebecca Dykes alleged killer revealed via surveillance cameras; Question of sexual assault remain.
The BBC reported at the time of the discovery of Dykes' body, there were no items pointing to her identity, with the diplomat found with no money or a cellular telephone. Authorities released a drawing of her in order for people who know her to come forward and identify her.
A police official said that the suspect was traced through security cameras that showed his car driving from Beirut to the area where Dykes' body was found, just north of the Lebanese capital.
'He was detained at his apartment,' the official said. He added that once the plate number of the vehicle was traced through security cameras, the suspect, who is a Lebanese citizen, was identified.
Lebanon's state-run National News Agency said the suspect is a taxi driver who picked up the woman from Beirut's Gemayze neighborhood, known for its restaurants and pubs, just after midnight, driving to a nearby neighborhood where she lived but not dropping her off there.
Instead, the suspect drove the car to the site where Dykes' body was later found. NNA said the man tried to sexually assault her, then strangled her with a rope. The police have not confirmed those details.
The murder has shaken Lebanon, where such crimes, particularly against foreigners, are relatively uncommon.
Earlier, a forensics official told AP that the woman was strangled with a rope and that authorities were investigating whether she was also sexually assaulted. 
One security source said the diplomat was found with 'a piece of string around her neck'.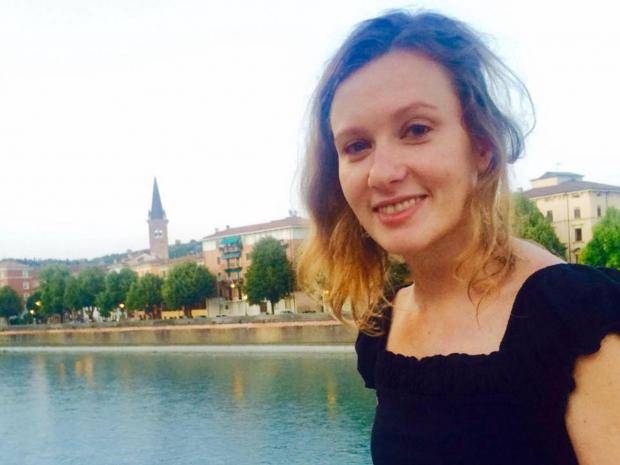 Rebecca Dykes British Embassy worker groomed by privilege:
The dailymail reported Rebecca Dykes working for the Department for International Development as a program and policy manager and moving to Beirut in January.
In a statement, her family said last night: 'We are devastated by the loss of our beloved Rebecca. We are doing all we can to understand what happened.' 
The diplomat, had been planning to fly home for Christmas on Saturday.
Following Dykes' murder, questions have been raised whether her murder was in any way related to British policy in the region.
Offered a local official, 'Our first impression is that it's not politically motivated.'
Rebecca Dykes was a boarder at Malvern St James girls' school in Worcestershire and then spent two years at Rugby School, one of the oldest independent schools in Britain. She graduated in social anthropology at Manchester University in 2008.
She went on to complete a master's degree in international security and global governance at Birkbeck, University of London.
She joined the Foreign and Commonwealth Office in 2010 and worked in Iraq as a research analyst before working in Libya as a policy manager. On her LinkedIn page she described herself as 'skilled in conflict, international relations, civil society and humanitarian assistance'.
Miss Dykes spent four years in Hong Kong, teaching English to teenagers. She also worked as a human rights monitor, translating documents from Chinese to English.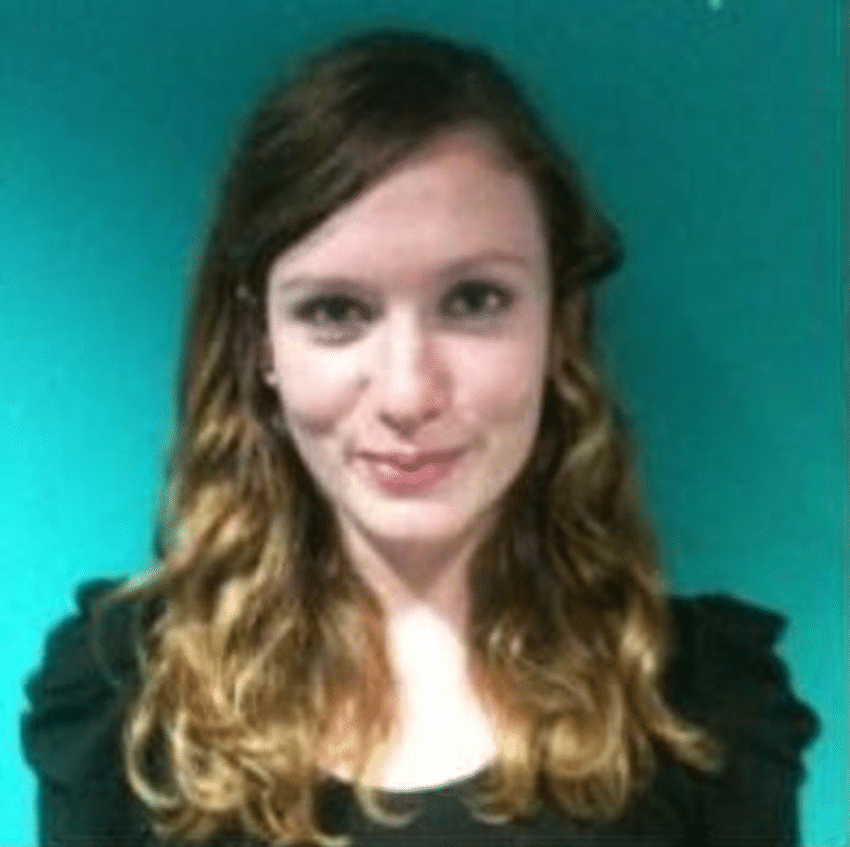 Rebecca Dykes murder: A possible cover up or politically motivated?
A spokesman for the Foreign Office released the following statement, 'Following the death of a British woman in Beirut, we are providing support to the family. We remain in close contact with local authorities. Our thoughts are with the family at this difficult time.'
Tweeted Britain's ambassador to Lebanon, Hugo Shorter, 'The whole embassy is deeply shocked, saddened by this news" and is "working very closely" with police.'
Friends told of Dykes being quiet and 'bright', with one friend telling the telegraph, 'She hadn't been in Beirut for long, she was just finding her feet. I can't believe it.'
Tweeted Bilal Al Ayoubi, 'What a great loss. The ugly face of life is when someone dedicates her life to working for peace and stability in the world gets murdered in such brutality … very sad.
'She was such a sweet and kind lady who took her job seriously and cared about Lebanon's stability.'
Under Lebanon's CSSF program, the UK government has spent millions of pounds supporting the country's armed forces to address 'security threats originating from Syria'.
Cash has also been spent on preventing 'illegal cross border activity' between Lebanon and Syria – an area where jihadists have been active – and assisting local policing.
In the aftermath of Dykes' death, some social media commentators expressed concerns that the attack on the British diplomat might be hushed up by Lebanese authorities.
Posted, Rami Cherri on Twitter, 'The lack of coverage on the rape and murder on any Lebanese news channel is disgusting to say the least. In order to have a safer society in this country our mind-set has to change for the better.
'We need to address the rise of rape and murders in Lebanon now. This is inexcusable and inhumane.'
So lets be clear here. Leader of Hezbollah calls for attacks to be made and in less than one week later, Rebecca Dykes a British Diplomat has been raped, strangled to death and dumped at the side of a road in Lebanon itself. Seems pretty targeted, no?

— David Gregson (@LFCDavid7) December 17, 2017