Men's Fashion Everyday Carry items: A regard of the latest accessories for gentlemen looking to evoke style, efficiency while reaping modern day advantages.
Your pockets don't have to appear bulky, but you have to carry some essential items every time you step out of the house. Other than pulling that ravishing look in perfect fit clothes, you've got to accessorize. Even if carrying items isn't your strongest suit, you need these basic items with you:
Wallet – Kinzd Slim Wallet RFID
Let go of your bi-fold that sits uncomfortably in your back pocket and replace it with this minimalist Kinzd Slim Wallet RFID (see above). It is the ideal front pocket minimalist wallet with a secure thin credit card holder.
Not only is this wallet affordable but also durable thanks to the leather construction. It is natural, rugged and versatile. To give you a wallet that lasts a long time, the tanning and the stabilizing process is done delicately to ensure that the wallet is a real definition of long-lasting craftsmanship. It is made using 100 percent genuine Napa leather that is softer, glossier and breathable.
So, getting this wallet won't just make you feel like a million bucks, it will significantly reduce the bulge in your back pocket that comes with carrying a big heavy wallet.
The RFID blocking wallet from webshop keeps your cards and IDs safe and secure from pickpocketing. It blocks all RFID scanners and readers.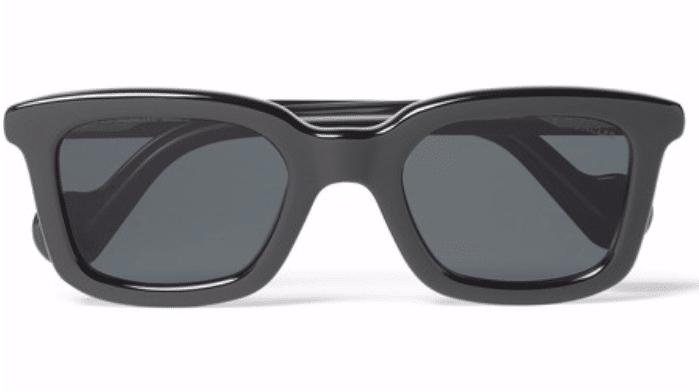 Sunglasses – Moncler Sunglasses
You need sunglasses, not just for the glam but also for your protection. The Moncler sunglasses offer 100 percent protection against the harmful UV ray. They are classy. The black and glossy acetate around the edges, as well as the rounded tips, ensure that you have a perfectly comfortable fit. They are essential for use in the warm weather in the city or on the city slopes.
Watch – Seiko Watch
Of all the accessories a man must wear and carry on his way is a good watch. A watch defines more than your style, and it can tell something about your character too. So, to have the best version of you out there, you should get this watch.
This Seiko watch as a black canvas strap which holds together a tough 37mm stainless steel case and a scratch-resistant Hardlex crystal mineral dial window. It also features a precise 21-jewel automatic movement with an analog display. You can carry and wear it snorkeling and swimming though you can't wear it when diving.
A pocket knife – The Chapter
You need a day-to-day utility knife. One of the best pocket knives you need with you is The Chapter by James. First off, it is black. It is also simple to use, and it features a classic single-blade folder reimagined. It has both a serrated blade and a straight blade. The titanium frame-lock construction allows for few moving parts and easy maintenance.  The semi-stainless steel blade holds an edge, it is corrosion resistant, and it allows for lifetime use.
These are some of the most important ECD items that ensure that every gentleman is ready for the day. A wallet, watch, sunglasses, and a pocket knife are important for every man. Therefore, you need to ensure that you only get the best of each tool. You may need a good keychain too.