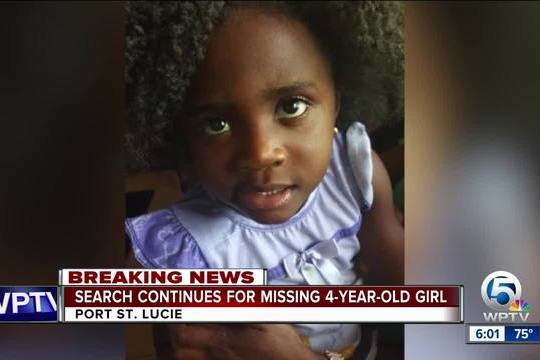 How did Chelsea Noel, a missing Port St Lucie four year old girl suffering from autism end up drowning at a nearby lake after 'suddenly' leaving her home? 
The body of missing Port St. Lucie, Florida four year old girl, Chelsea Noel was recovered late Sunday night after the child suffering from autism went missing Saturday night.
A release from authorities told of Chelsea drowning after becoming disorientated and running straight into the pond.
The girl's death follows a massive manhunt following reports of the toddler leaving her home reported the sun-sentinel. It wasn't clear how the special needs girl managed to slip out of her family's vision and what led to the girl heading towards the pond.
Offered Port St. Lucie Police Chief John Bolduc,  'It's a tremendous tragedy'.
Adding, 'It looks like the child got out of the house and went right to this lake.'
Notice of the Chelsea's disappearance came after the girl's father, Remy called police at around 9:50pm on Saturday after discovering she was no longer at their home.
Dozens of officers, sniffer dogs and a helicopter were involved in the search for the girl, who was described as a non-verbal special needs child.
Her body was recovered from the pond just three blocks from her home by divers, who were called after she was spotted by a US Marshall in a kayak at around 11pm last night.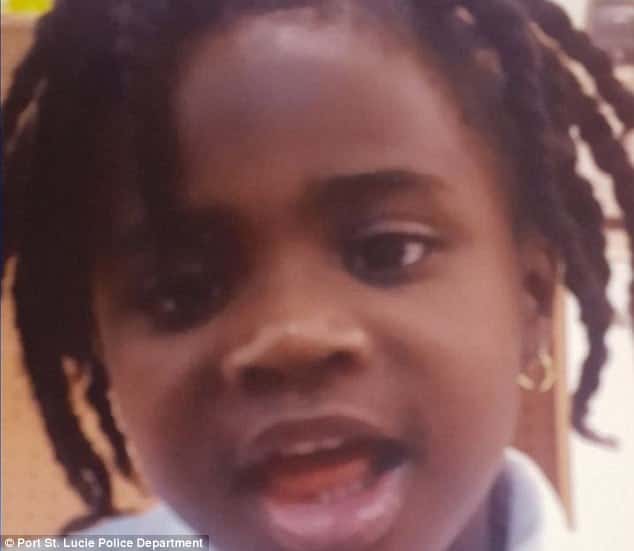 Chelsea Noel death: No foul play suspected in tragedy of special needs child. 
Chief Bolduc told reporters that although investigations were ongoing, Chelsea's death was not being treated as suspicious. An autopsy was expected to be performed to determine the exact cause of Chelsea Noels death.
Chief Bolduc went on to thank officers and volunteers who aided the search, saying, 'I can't say enough about the cooperation of the community and law enforcement'.
UPDATE search for missing 4 year old girl.Tonight a Marshal and member of search team were on pond located at SW Halmark Marshal spotted something and SLCSO Dive Team responded and located the lifeless body of the missing 4 year old girl, Chelsea Noel, from the retention pond. pic.twitter.com/V9nc2AOOAc

— Port St. Lucie PD (@PSLPolice) December 4, 2017
Family heartbroken after little girl found dead in a pond in Port St. Lucie. @KaraDuffyCBS12 talked to her father. https://t.co/W3feX3DvwD pic.twitter.com/iYezJ5Tx43

— WPEC CBS12 News (@CBS12) December 4, 2017