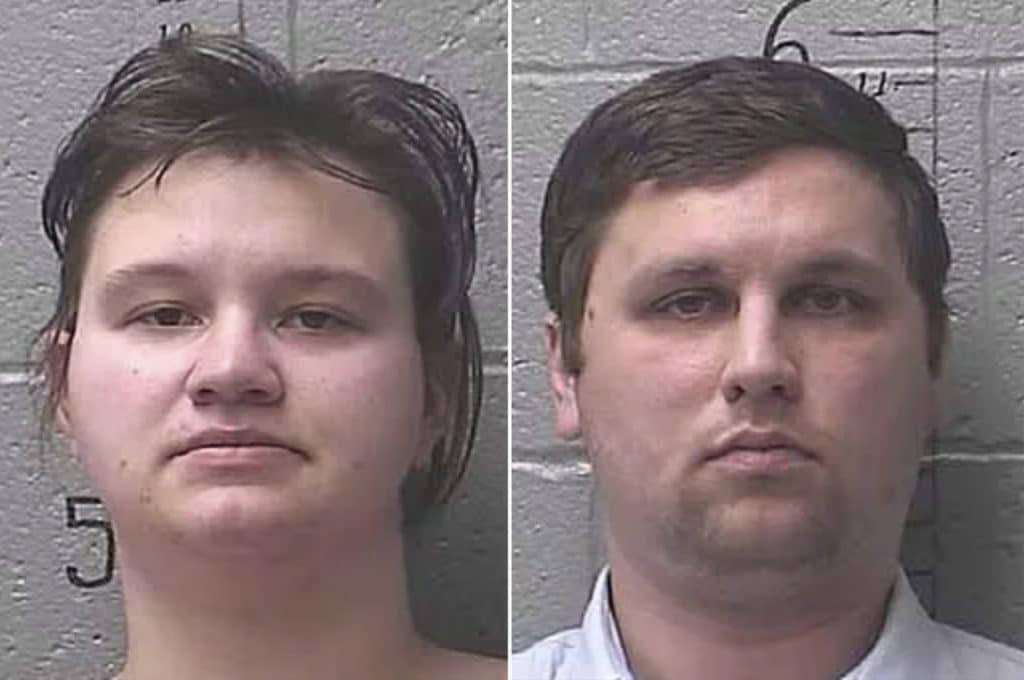 What led to Mikala and Derick Boyce-Slezak a Park Hills, Missouri couple placing their infant son in the microwave oven? Baby boy less than 4 months old.
Mikala and Derick Boyce-Slezak a Park Hills, Missouri couple are facing felony child abuse charges after investigators determined their infant son was assaulted and put in a microwave oven for a 'short period of time'.
Upon their arrest, the Park Hills couple, both aged 22 were on Tuesday charged in St. Francois County with felony abuse or neglect of a child after their son – who was younger than 4 months at the time – was taken to a hospital in April for a rash on his face that was actually a wound after being put in the microwave.
While at the hospital, both Derick and Mikala Boyce-Slezak claimed the second-degree burn was caused by a cleaning agent.
But it gets grimmer.
The St. Louis Post-Dispatch reported tests also revealing that the boy had a fractured skull and a subdural hematoma, a head injury that can cause swelling on the brain. The fracture was revealed to have occurred when the child's father 'dropped' the infant son prior to then proceeding to place the baby boy in the microwave for a 'short while.'
During a November 27 hearing, Mikala Boyce-Slezak testified that someone had cleaned the infant's face with a towel that contained a bleach-type disinfectant. When asked about the head injuries and bruising, the mother invoked her Fifth Amendment rights. Derick Boyce-Slezak, meanwhile, did not testify.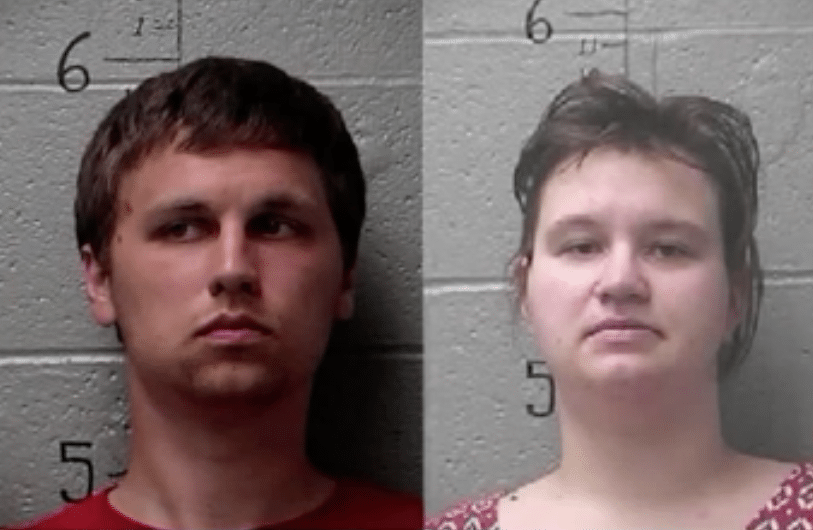 Mikala and Derick Boyce-Slezak: A history of prior abuses? 
That said, an employee from the Children's Division of the Missouri Department of Social testified during Monday's hearing that Mikala Boyce-Slezak previously stating that she intended to testify that the head wounds were from Derick Boyce-Slezak dropping the boy during an attempt to imitate a television commercial.
The employee also claimed that Mikala Boyce-Slezak believes Derick Boyce-Slezak placed the baby boy inside a microwave and turned it on for a 'short period of time.'
Additional testimony also revealed that the infant had another fracture that was later found, reported the Daily Journal.
Of note, Derick and Mikala Boyce-Slezak also had a baby girl in January 2016 but waived custody of the girl shortly after she was born. It wasn't immediately clear what led to the couple relinquishing their child.
The Park Hills, Missouri couple remain jailed on $500,000 bail.