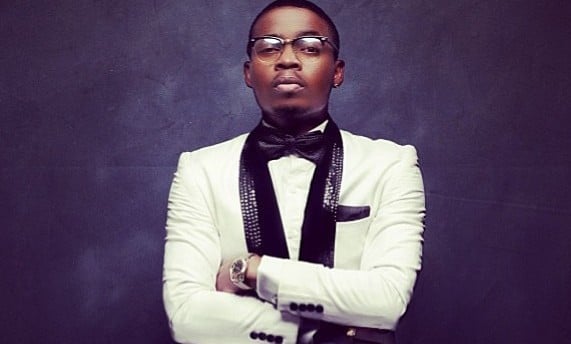 Olamide Nigerian rapper life story: The rise of pop culture hero Olamide Badoo, from his career, music, label and personal life.
This young Nigerian rapper and his music won all Nigerian hearts, holding top positions in many music charts. The music of this male celebrity for the past several years could be heard from everywhere: houses, cars, mobile phones. What do you know about this talented guy with the name Olamide? Read the article and you definitely will learn something interesting from his biography and career path.
Olamide biography
Olamide is now 28 years old and his zodiac sign is Pisces. He was born on the 15th of March 1989 in Bariga, Lagos State. His real name is Olamide Adedeji. One interesting fact about his name: Olamide is literally translated as 'wealth has come'.
Olamide understood his calling to become a musician when he was just eleven. Being a student of Mass Communication Faculty at the Tai Solarin University of Education, the star decided to make his dream come true.
Olamide Nigerian rapper music career
Olamide's rise to fame came after the release of his first album Rapsodi in 2011. The rapper's songs are mostly in Yoruba.
In 2012, Olamide went further and created his own music label YBNL (Yahoo Boy No Label). Currently under Olamide's label perform the following musicians: Davolee, Temmie Ovwasa, DJ Enimoney, and Olamide himself. It is also worth to be mentioned that Olamide Badoo is good friends with such two famous musicians as Wizkid and Davido.
Since 2013, the rapper began to work as an ambassador for such illustrious companies as Cîroc, Etisalat, Guinness, Nike, and Sterling Bank.
Personal life
Olamide has a girlfriend. Her name is Adebukunmi Aisha Suleiman and they have been dating since 2014. The couple welcomed their son Batifeori Maximilliano Adedeji on the 30th of January 2015. Despite the fact that Aisha is Olamide's baby mama he doesn't plan to marry the girl. He enjoys his hip-hop lifestyle full of expensive cars, houses, exclusive things, and loud parties. Olamide can afford such a lavish lifestyle. His net worth is estimated to be $6 million. Most of the money comes from his live concerts and endorsement deals.
Achievements of Olamide Badoo
Olamide managed to produce an album each year since 2011. In 2011 it was Rapsodi, the world met YBNL in 2012, in 2013 it was Baddest Guy Ever Liveth, 2014 was marked by album Street OT, 2015 is the year of release of Mayweather, and in 2016 the rapper pleased his fans with next album The Glory. We are still waiting for his new album, which is yet to come.




Olamide Badoo has won 22 awards.



Olamide has his own YouTube channel, OlamideVEVO. It has 135,000 subscribers and almost 50 million views. The most viewed video is Bobo.

He is also popular on Instagram and Twitter. He has millions of followers.

Can you find somebody in Nigeria, who doesn't know Olamide? We think you won't be able to find at least one. You can read the full story of the Olamide Adedji just in one click. We wish this bright and talented Nigerian musician only success and career growth.