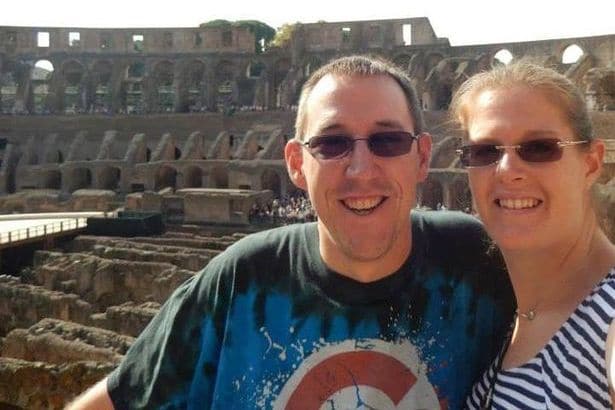 What led to Eric Ringenberg a Bloomington, man strangling his two young sons before hanging himself and setting the home on fire while his wife slept?
A Bloomington, Illinois community is trying to make sense of what led to 33 year local man, Eric Ringenberg strangling his two young sons to death before hanging himself in the basement whilst setting the house on fire at the same time.
Killed early Tuesday morning in a double murder suicide were the man's two sons, a two year old boy and a baby infant before the father took his own life in the family basement. All of which occurred whilst the man's wife slept upstairs.
Ringenberg's wife, Pamela only became aware of the discord upon waking up to a smoke alarm near her bedroom, just after 3am. An attempt to call emergency services was preempted after it was revealed the husband had hidden all the family land lines and cell phones reported The Pantagraph.
Unable to call emergency services, the desperate wife attempted to find her husband and their two children as she fought off smoke inhalation.
Read a statement via police: 'Pamela Ringenberg frantically searched for her family members, but was unable to find them.
Home surveillance video showed Ringenberg start a fire after smothering his two sons, investigators confirmed.
Autopsies found that the children died as a result of strangulation, while their father committed suicide.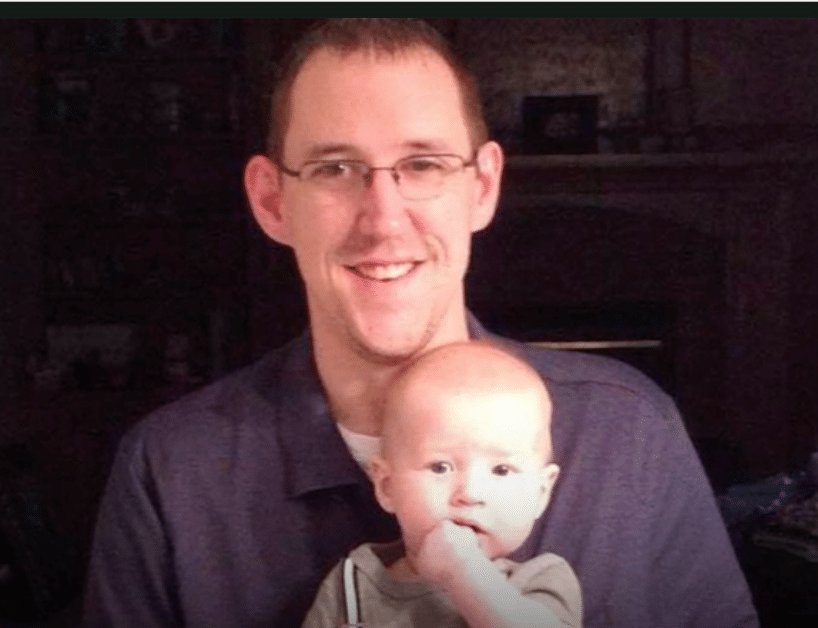 Eric Ringenberg motive examined: 
Wrote Pamela, 32, in a Facebook post following Tuesday's killings: 'Friends and family. I do not have my phone so I could not reach you all directly nor will I be monitoring Facebook for quite some time….
'There will be some news coming out soon and I ask you just refrain from judgement and understand this is a very difficult time. Please just pray for all my family. Thank you.'
The husband and wife both worked in the IT department at State Farm Insurance in the city of Bloomington. A regard of the husband's linkedln profile revealed Ringenberg having been promoted from technical analyst to supervisor in the 7 years he had worked for the insurance outlet. 
It wasn't immediately clear if Ringenberg had recently undergone personal mishap-depression, or if the family were experiencing financial travails or if any incident had happened at the couple's place of work?
Come late Tuesday, Pamela Ringenberg was listed in fair condition at OSF St. Joseph Medical Center in Bloomington.
To date investigators have released no possible motive as to what led to the husband taking his own life along with the couple's children. It wasn't immediately clear if the husband had also sought to purposefully imperil his wife who only managed to escape fanning flames by forcing her way out of the home at the last moment.