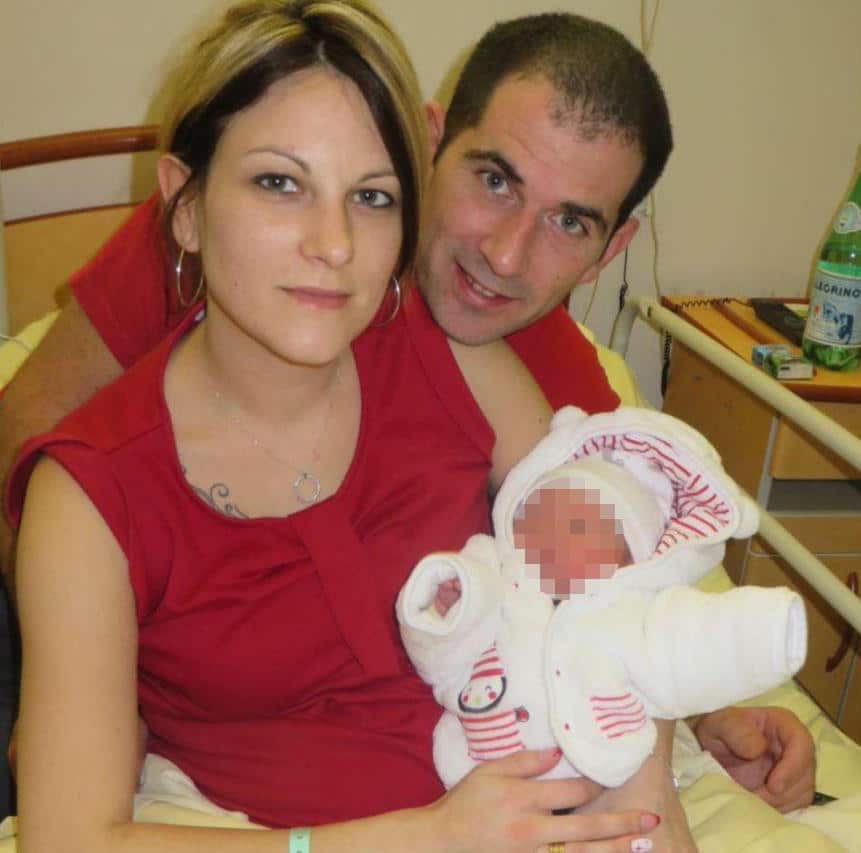 Emilie Hallouin and Guillaume Gremy: A suicidal French husband kidnaps his estranged wife before killing her and himself in front of a speeding train
Frenchman, Guillaume Gremy has killed his estranged wife after tying the woman to rail tracks before in turn leaping in front of a 200mph TGV express train. Both husband and wife were killed instantly told French police.
The incident happened in the early morning hours of Monday in Beauvilliers, northern France, circa 4.30 am when the man bound abducted 34 year old woman, Emilie Hallouin's wrist and ankles with duct tape.
So severe was the impact of the oncoming train, the train traveled another two miles before being able to come to a full stop.
Police said the wife's body remained intact on the tracks due to the nature of the strong polythene tape her husband had used to restrain the woman. Gremy's body on the other hand was said to be scattered in several pieces across several hundred yards.
Local media described the carnage as an instance of a murder committed by a suicidal husband. The estranged couple had four children together and had separated three years ago.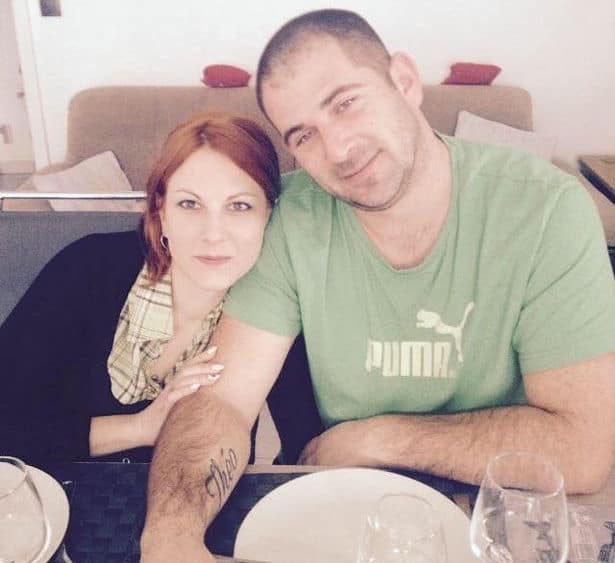 Told a Beauvilliers police spokesperson: 'The 34-year-old woman had been fixed to the tracks with strong adhesive tape before her death, whilst the man's body had not.
'It was the act of a man who it has emerged had been suffering from serious and long-term depression.
'We have since learned they separated three years ago, and the man was desperate to reunite with his wife, which she did not want.'
In the days ahead of the couple's deaths, France's L'Echo Republicain reported that Grémy had been on sick leave from his job as a mechanic for depression. The man had spent ten days alone in the Balearic Islands, having only returned Saturday.
The man's estranged wife, Hallouin, a secretary, died on her 34th birthday. 
At the time of the estranged couple's death, the pair had a 15 month old baby together. Gremy had two children, aged ten and eight, from a previous relationship while Hallouin had a ten-year-old, also from a previous relationship.
Police said they found a car parked near the scene of the tragedy, which allowed them to quickly identify the victims.
Remi Coutin, the Chartres prosecutor said that Gremy is believed to have sliced through the fence leading to the track with a pair of wire cutters.
The children were either at school or at their grandparents at the time of the horrifying incident, with the husband having called his parents just on 3am asking them to collect the children.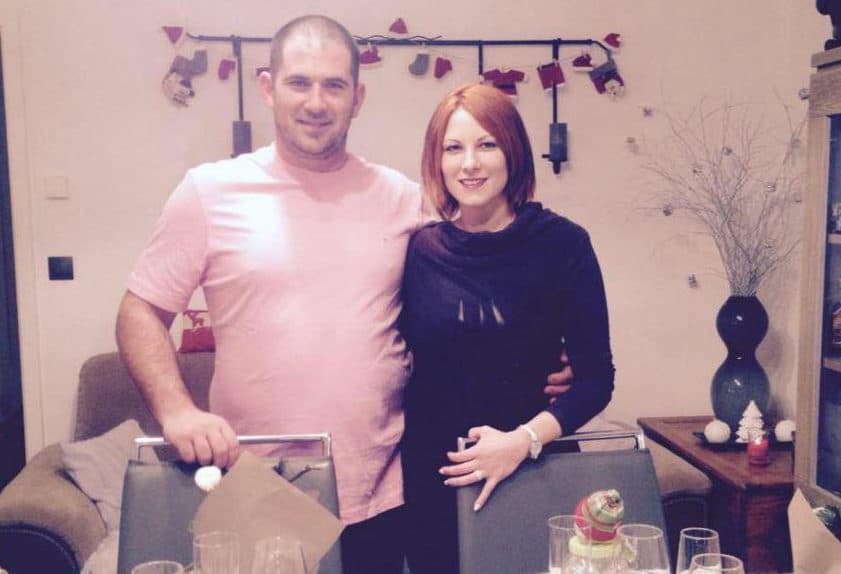 Police had yet to determine whether Gremy had traveled with him willfully, abducted her or as some wonder, murdered her at her place of residence before transporting her to the railway tracks?
Noted a police report, 'He was depressed. Medical documents found in his car testify that he had a suicidal tendency, capable of taking action.' 
Adding, 'Moreover, according to our sources, he had been interned at his request, in psychiatry.'
Post mortem examinations are scheduled to be carried out as police continue to investigate what led to the husband murdering his wife and himself under morbid circumstances…