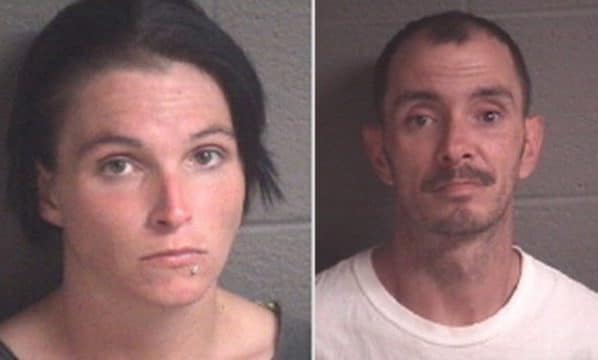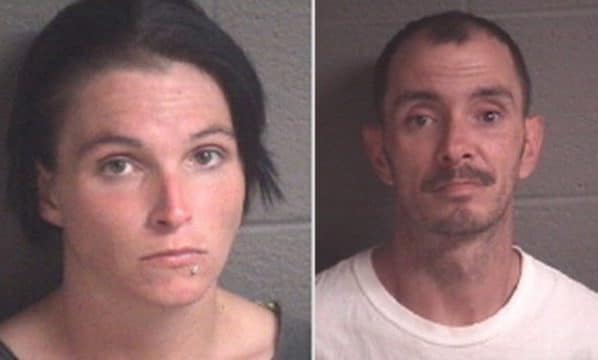 Did Christine Braswell go overboard when she plowed down a fleeing thief with her vehicle after the man stole items from her car at a North Carolina Walmart parking lot?
'It's not fair'– these are the words, 5 month pregnant woman, Christine Braswell, 26, uttered as she got into her SUV vehicle, moments before plowing down a fleeing man accused of stealing a purse from the woman's car at a Walmart parking lot.
According to the shopper, the robber, since identified as Robert Raines, was rummaging through her valuables from her automobile in Asheville, North Carolina, Wednesday just after noon.
It happened after the woman who had initially given chase on foot, soon realized that being 5 months pregnant she couldn't keep pace, so Braswell instead got in her car and ran the man over. The incident was caught on surveillance camera.
While Raines was indeed knocked over by the car, the man only incurred minor injuries, save some bruising.
Which poses the awkward question, did Braswell go overboard? What if she had killed the man and had she taken the law in to her own hands? Was potentially killing a thief worth it? Had the woman herself acted in some way as equally complicit as the man who stole from her?
Told Braswell via ABC's News13: 'He was with my purse and he took off and I took off after him.
'Me being five months pregnant, I chased a little ways then come back, jumped in the car, threw it in gear and come across the curb and ran him over. 
'I was not going to let him get away with it. It's not right, it's not fair.'
Witnesses said they saw the man ransacking the SUV and confronted Raines, which is when he ran away.  
As the shirtless man fled across the parking lot, he was suddenly hit from behind with the woman's purse flying into the air upon impact. 
The suspected thief was taken to hospital but he is expected to make a full recovery having only suffered minor injuries. 
Raines has been charged with breaking and entering, larceny and misdemeanor damage to property as Braswell claims the man broke the screens on her iPad and phone. 
Braswell herself has been charged with misdemeanor assault with a deadly weapon for running him over.
Welcome to a brave new America where one is willing to resort to almost anything to retain one's sense of what is fair and correct….