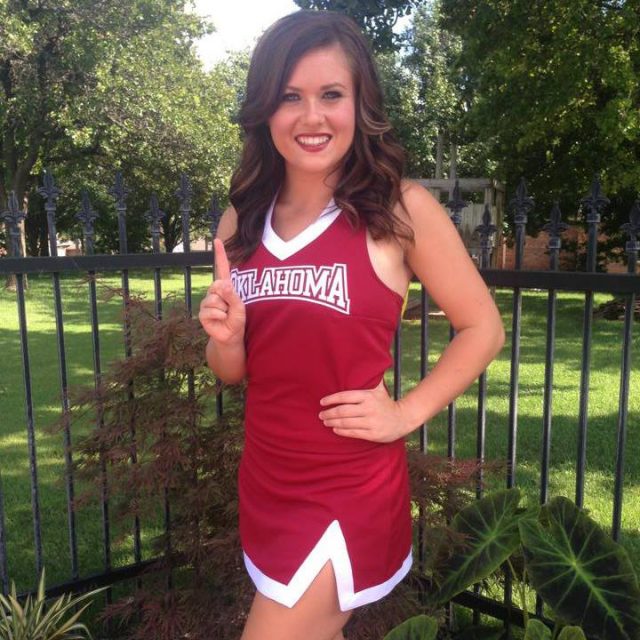 Micah Madison Parker an ex OU cheerleader and her boyfriend/pimp ex Oklahoma University Sooners football player arrested on prostitution and pimping charges.
Continuing the practice of college students pimping out other college students in the prostitution rink comes former Oklahoma Sooners defensive back Lawrence 'L.J' Moore and high action booty, former ex Sooners cheerleader, Micah Madison Parker.
According to a report via KOKH, Madison Parker, 23 was caught after soliciting an undercover officer for sex, according to a probable cause affidavit filed in Oklahoma City.
The officer arranged a meeting with Parker at a local hotel after connecting on Backpage.com. Parker allegedly offered sex in exchange for $200.
After vice detectives arrived on the premises to take Parker into custody, Parker attempted to toss several cellphones into the toilet. Marijuana and a green substance, which contained a strong odor believed to be codeine, also were discovered in the room.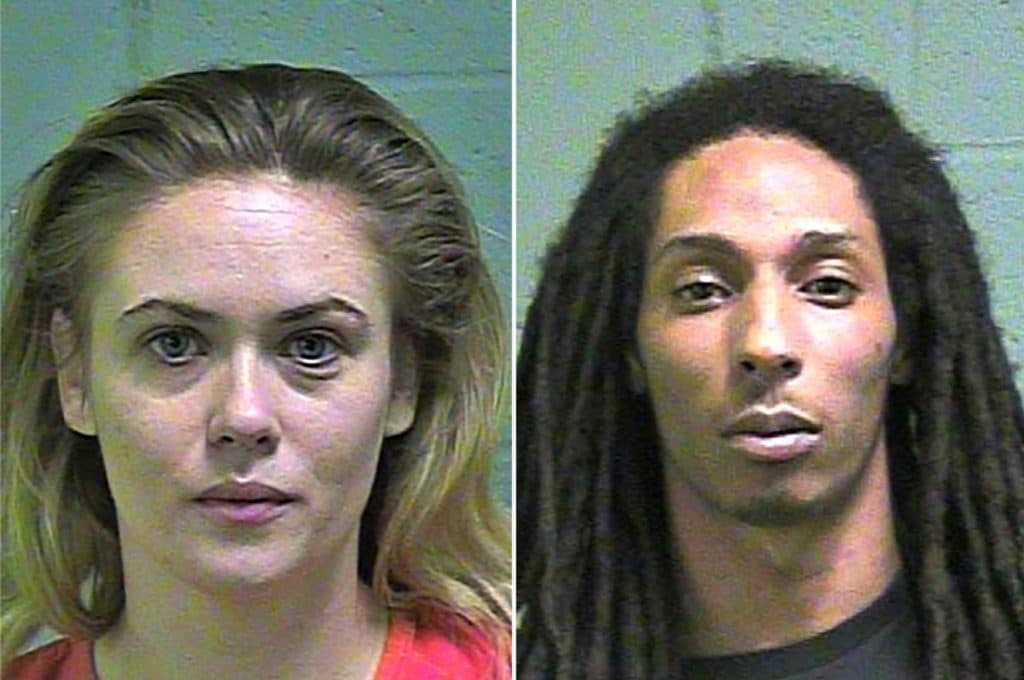 When former @UofOklahoma cheerleader Micah Parker was busted for prostitution, she was already wanted on probation violations. pic.twitter.com/9gIfRGfWJe

— Brian Bates – JohnTV (@JohnTVokc) March 30, 2017
Through social media exchanges and calls from jail, authorities deduced that Lawrence Moore, 22, allegedly was involved in the prostitution of Parker. The man also believed to be Moore's boyfriend was arrested after attempting to pick up her car from the hotel.
Parker was taken to the Oklahoma City Jail on complaints of destruction of evidence, offering to engage in acts of prostitution, in addition to two counts of possession of a controlled dangerous substance. Moore was booked on pandering, aiding and abetting prostitution, possession of marijuana and possession of a dangerous substance.
Parker, the daughter of Oklahoma's cheerleading coach, has had several run-ins with the law in recent years. She is currently on probation stemming from a 2015 guilty plea to DUI and driving under suspension, per The Lostogle.com. Parker was also wanted following probation violations, according to JohnTV.
Moore a defensive back played in 13 games for OU during the 2013 season, before deciding to transfer. He appeared in two games in his lone season before being dismissed in early 2014.
UNCONFIRMED – I'm being told this is the Backpage ad, Micah Parker, a former @UofOklahoma cheerleader used that led to her arrest. pic.twitter.com/mV4KVRRQvh

— Brian Bates – JohnTV (@JohnTVokc) March 30, 2017