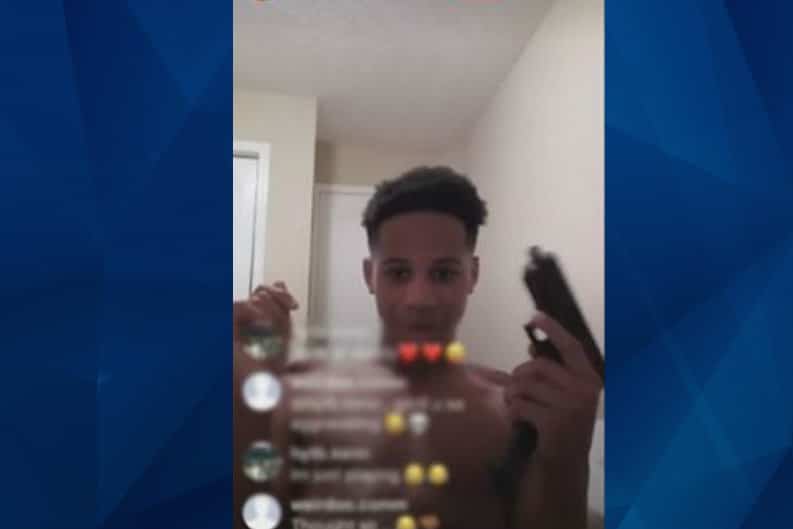 How did Malachi Hemphill a 13 year old Georgia teen come to shoot themselves dead at the family home? Why was one boy showing how to use a gun?
Malachi Hemphill a 13 year old Forest Park, Georgia teen has died after 'accidentally' shooting themselves dead on Instagram live.
The Atlanta boy's death came whist live streaming a video on Instagram Monday evening at his parents home when he shot himself.
Despite being rushed to Gracy Memorial Hospital, WXIA reported the teen fatally succumbing to his gunshot injuries.
According to the teen's mom, Shaniqua Stephens, her son shot himself dad while in his bedroom. The mother said her son had been trying to put a clip in the gun when it went off.
'I heard a big boom. I couldn't tell if it was a gun shot or what,' Stephens said.
Stephens said she had just watched her son take out the trash moments before he went into his bedroom to record the video on Instagram Live.
When Stephens heard the gun go off, she and her daughter ran upstairs to his bedroom, but the door was locked.
'We kicked in the door. We found him just laying there in a pool of blood,' Stephens said. 'My daughter screamed and said, 'Mom turn his phone off!' As I proceeded to look at his phone he was on Instagram Live.'
She said that his friends who had been watching the livestream ran over to their home.
'There was about 40 to 50 kids outside,' she said. 'I guess these were the kids that were watching on Live that live in the area. I guess when it happened they just ran over here.'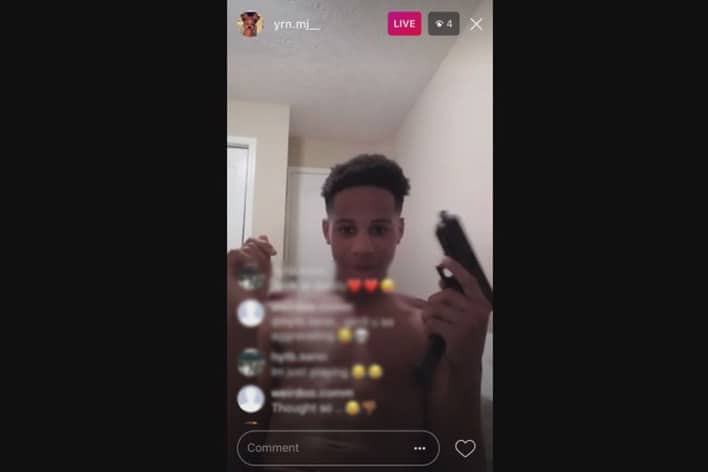 The parents said they had installed 'correct' virtues upon their son, had kept tabs on their son's activities and who he was friends with, monitored social media activities, set out to be role models, while also kept  but nevertheless conceded that some outside influence led to the tragedy.
In the aftermath of Malachi's death, mother Shaniqua has said she wants her son's tragedy to be a lesson to other parents, to monitor their behavior, their phones, their friends, to never stop asking questions, to know where there children are and what they are doing.
Explained Shaniqua: '(The) Detective asked me yesterday, 'What was Malachi's Instagram name?' I couldn't tell him what Malachi's Instagram name was because he would make up so many different pages. Monitor their phones, just monitor your children. More now than anything….'
The boy's step father, Ernest Stephens reiterated the notion of being a role model to their children, having previously spoken to Malachi about wrong and right, while maintaining that a wrong influence outside of the home, 'can still lead to heartbreak'. 
Adding, 'it can happen to the best parents, the best kids, that it can happen to the best people. The best ones that loved their kids, you know?'
Forest Park police are now investigating how Hemphill was able to attain possession of the gun that led to his death.