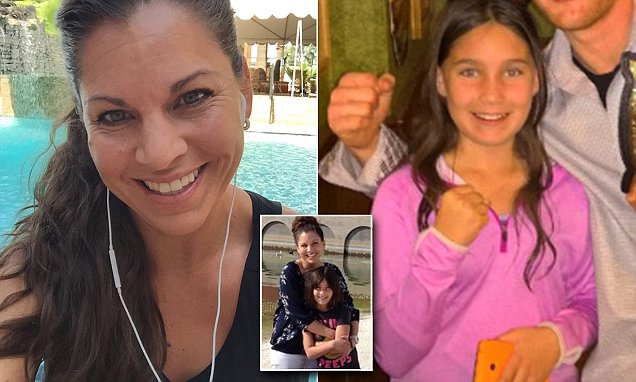 Cristi Benavides murder suicide: What led to an ex wife shooting dead her ten year old daughter then herself at her ex husband's home?
Cristi Benavides a Denver, Colorado woman has died after shooting dead her ten year old daughter, Emma, before then shooting herself dead in an apparent murder suicide.
The incident happened just on 7.30 am Monday morning at Benavides's ex husband's Highland Ranch, home where the father lives with his new partner and her baby.
According to The Denver Channel, the mother and daughter were 'temporarily' staying at the home when the 40 year old woman shot dead her daughter and herself.
Neighbors said Cristi had only recently moved into her ex husband's home. How the ex wife wife and the couple's daughter came to stay at the former husband's home wasn't revealed.
Not necessarily understood is if the the ex husband's new wife Aleana or their one year old son were home at the time of the murder suicide.
It is believed the former husband, Andrew Benavides came across his former wife and his 10 year old daughter's bodies before calling emergency dispatch. 
The former husband was not considered a suspect noted denvercbslocal.
A coroner's report ruled that the 10 year old girl Emma, who was in the fifth grade, died of multiple gun shot wounds.
Noted an autopsy report: 'The Coroner's Office has completed an autopsy on Emma, with preliminary findings of multiple gunshot wounds being the cause of death. Manner of death pending further investigation.
'The death of Emma Benavides and Cristi Benavides continue to be investigated by the Douglas County Sheriff's Office and the Douglas County Coroner's Office. 
'No further information is available at this time,' Douglas County Sheriff's Office said in a statement on Tuesday.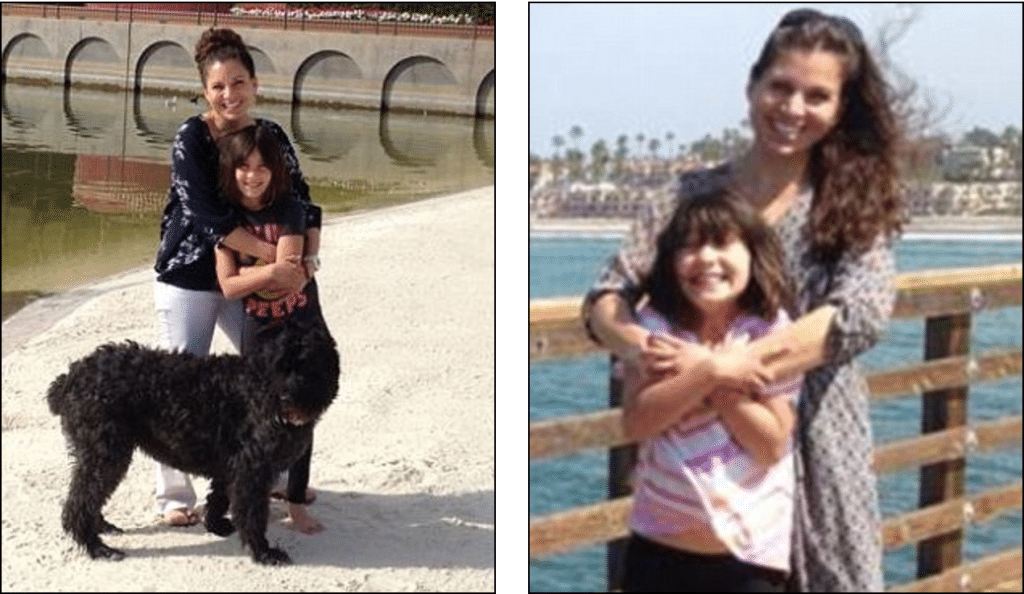 A memo sent around parents at her school confirmed the daughter's death.
Wrote Northridge Elementary Principal James Hamilton: 'I am heartbroken to inform you that one of our fifth-grade students, Emma Benavides, recently died at her home. 
'This is a tragic loss and our hearts go out to Emma's family and friends'.
A report via the highlandsranchherald cited Karen Asensio, whose daughter was in Emma Benavides' fifth-grade class, described the ten year old girl as quiet and Cristi as an extrovert.
Local reports described Christi as an international artist whose work had been exhibited in the UK, France and in the US.
She was registered as living in the suburb of Highlands Ranch, where the pair died, until 2011 but moved to an apartment in Centennial that year. 
Her work was shown and sold by Free Bird Fine Art, a Centennial-based business that the woman according to the dailymail had set up herself. 
Emma's father lives in the house with his new wife and their one-year-old son. The 40-year-old businessman owns an online sports apparel retailer. 
To date authorities have offered no motive as to why the former wife chose to shoot dead her daughter and herself at her ex husband's home.