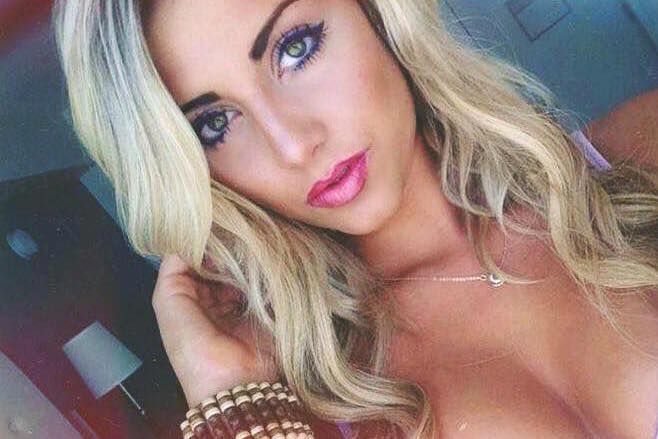 Christen McAllister Miss Kentucky USA finalist is arrested and charged with first degree arson after setting her roommate's bed on fire. 
Also joining the ranks of the tabloid ennui is that of Christen McAllister after the Miss Kentucky USA 2017 finalist was arrested setting her roommate's bed on fire during a 'heated' argument.
The 22 year old beauty pageant's arrest came after cops were called to the 300 block of Armstrong st at The Retreat, an off campus housing community for the University of Louisville's Belknap Campus.
Upon her arrest, Christen Marie McAllister, who was a top 5 finalist at the Miss Kentucky USA pageant last month was charged with first degree arson.
According to the Louisville Metro Arson Bureau the fire began circa 12.15 am, February 18.
A report via Wave 3 cited authorities saying the beauty pageant admitting to setting the mattress on fire while while two roommates were inside the home after McAllister and her roommate got in an argument.
The confession was captured on a police body camera. 
No word on what led to the 'altercation'.
On social media, McAllister claims to be a member of the Sigma Kappa Sorority and studies Marketing at the University of Louisville. 
Details of her bond have not been given, but the student continues to share on her personal Facebook page.
No injuries have been reported as a result of the fire. No word yet whether the beauty pageant now faces sanctions both from the school and beauty pageant organizers.