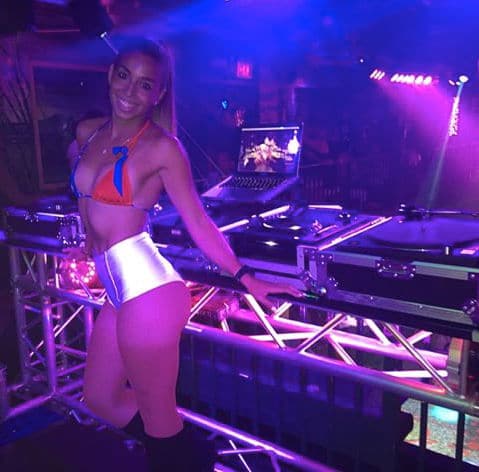 Vanessa Barcelo aka Miss Miami Lakes charged with aggravated assault with a baseball bat after an altercation with a guest during a party at her apartment.
Also making the tabloid rounds is the saga of Vanessa Barcelo, 26, a Miss Florida contestant who was arrested Wednesday evening after beating a man with an aluminum baseball bat.
Vanessa Lucille Barcelo who doubles as Miss Miami Lakes along with being a contestant in the Miss Florida USA 2017 pageant now faces charges of assault with a deadly weapon after an incident at a party involving a guest.
According to Local 10 matters got out of hand when our collective hero got into a verbal altercation with a man who'd attended her Hialeah apartment for Barcelo's cake business.
Having demanded the guest, since identified as a popular dj at a radio station to leave the party, Barcelo is alleged to have followed the man as he was leaving, pushing him down stairs along a sidewalk.
But it only gets better. Put on your seat-belts kids.
According to cops, while the guest was helpless on the ground, the beauty queen and another man allegedly began attacking the dj from behind with a baseball bat.
A report via NBC Miami told of the victim being left with severe damage in one eye along with causing him to bleed.
A security guard intervened and was able to take the bat away, only for Barcelo's male accomplice to begin beating the victim. A police report noted Barcelo allegedly punching the guest in the face. 
The victim was able to escape and call 911 where he was rushed to the hospital.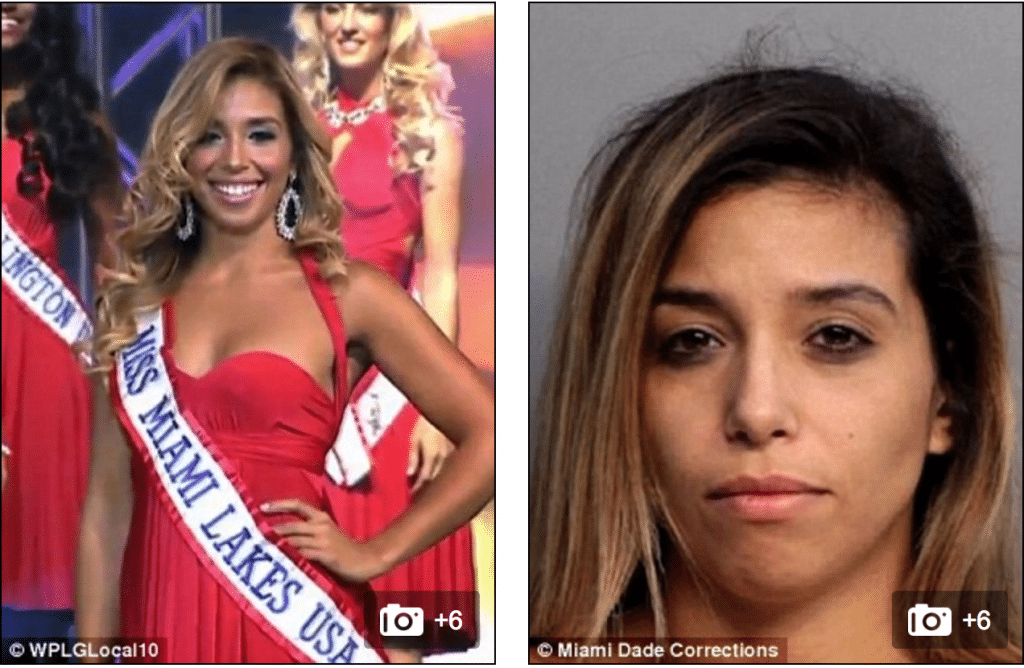 Barcelo is charged with aggravated assault with a deadly weapon, aggravated battery and battery. 
Of note, cops said that individuals at the party, including Barcelo, were 'very intoxicated.'
Responding to the charges against his client, lawyer, Josef Timlichman, denied that the beauty pageant winner did anything wrong, saying, 'We are confident that once all of the facts that occurred last night come to light, my client will be absolved of any criminal responsibility.' 
Adding: 'Vanessa is a sweet, sweet individual, very caring individual, a non-violent individual who in the circumstances did what she felt was appropriate.' 
Barcelo is out on $1,500 bond. 
Barcelo now risks being stripped of her title after for a 'possible' violation of pageant rules.
Indeed.