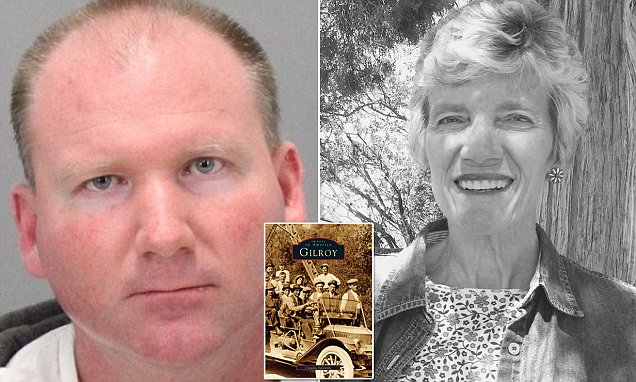 What led to Matthew Salewske beating his professor mother, Claudia Salewske to death, Christmas morning? Son since charged with homicide.
Matthew Salewske a 39 year old California man has been arrested after allegedly beating his professor mother to death, Christmas morning.
The son's arrest comes after 70 year old woman, Claudia Salewske was viciously attacked with a baseball bat at her home in Gilroy, a suburb south of San Jose during a family gathering.
Despite the mother being rushed to hospital, a report via NBC Bay Area told of the much beloved and widely well regarded educator dying.
The son's arrest came after local sheriffs received a report of a domestic disturbance circa 11am, Sunday.
When cops arrived at the English teacher's home, they found Claudia Salewske severely beaten. After conducting interviews and gathering evidence, deputies determined that they had enough to arrest Matthew Salewske and charge him with murder.
To date authorities declined to say what motivated the son to attack the mother or whether there had been prior incidents of domestic abuse at the family home?
In the aftermath of the mother's murder, Matthew Salewske's sister, Cassie, posted a note on her Facebook page hinting that her brother had 'fought a long and hard battle that he lost,' though she did not specify.
Posted the sister: 'I lost my beloved and amazing mother on Christmas Day…many of you already know this,' 
'I was able to be with my dad within hours, and we are slowly moving through the mountains of tasks involved in such a horrific and sudden loss.'
'She was also not the only person we lost that day,' 
'My brother's life is essentially over. For those of you who do so, I ask that you include him in your prayers for our family.'
'He fought a long and hard battle that he lost…and we all lost that battle with him.'
In the wake of Claudia Salewske's death, the educator was remembered as a warm, caring person who was much loved and respected in the community, with The Mercury News reporting the woman taught English at Gilroy High School and San Jose State University.
Along with being a passionate teacher, the mother was 'very active' with the Gilroy Historical Society, with Claudia having written books about the town's history.
Connie Rogers, the president of the historical society who'd known Claudia for over 35 years remembered Salewske as a 'very gracious, thoughtful person who was always looking for others who needed a little extra helping hand.'
Adding: 'Claudia was a perfectionist about everything she did,'
'She paid a lot of attention to detail. She always wanted to make sure her sources were correct and she double checked all of them.'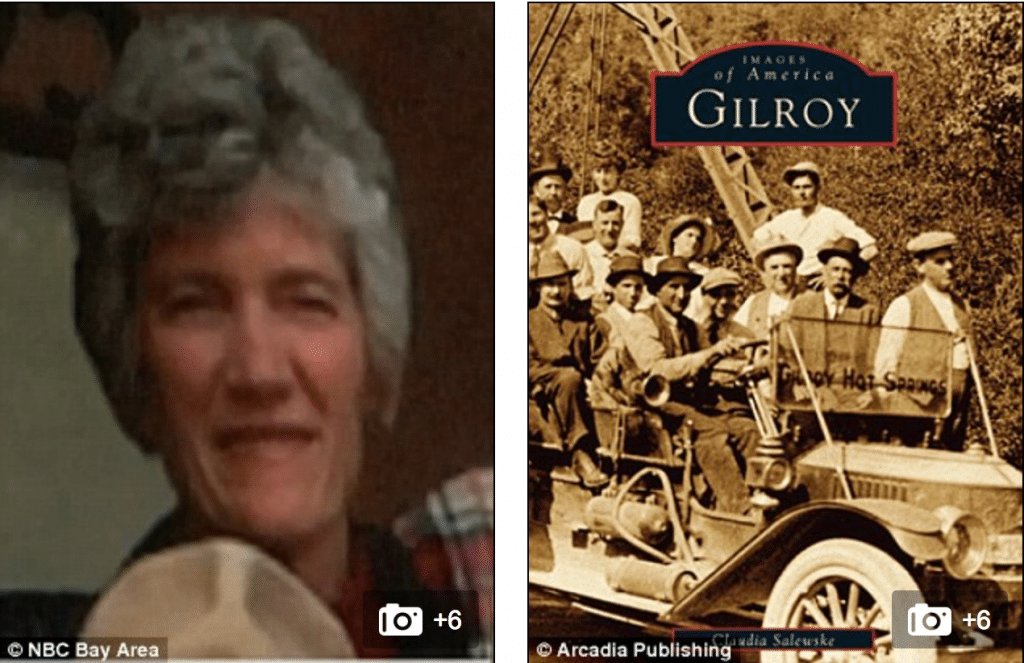 Of note reviews of the teacher on Rate My Professors page, for her work at San Jose State were perhaps indicative of the mother's temperament and her state of mind, and what could have possibly impinged on her relationship with her son.
Wrote one student: 'I really like this teacher, she is one of the best professors I have had since I came to San Jose State,'
'She grades hard and is very critical that you get everything she says right, but it helps you learn better that way.'
While another student wrote: 'She is a terrific teacher; however, she is really hard! The way she grades is extremely critical, you hardly get the full points in any assignment because something is always missing. Very big on grammar and get the reading done because she gives quizzes.'
'Wonderful teacher! Nicest one out there. As long as you read the books, you will do fine. She is incredibly helpful and her knowledge about writing is great! I would recommend to anyone!!'
A memorial page was set up in Claudia Salewske's honor on Forever Missed.