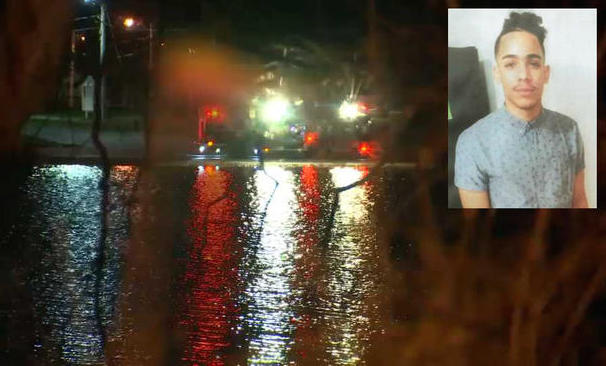 How did Lee Manuel Viloria Paulino a 16 year old Lawrence MA teen come to be murdered by a fellow high school student, Matthew Burges?
Lawrence, MA authorities Saturday afternoon arrested 16 year old high school student, Matthew Borges who they now suspect in the heinous murder of 16 year old Lee Manuel Viloria Paulino.
The teen's arrest comes after the missing Lawrence teenager was found murdered and his decapitated body thrown into the Merrimack River on Thursday with a positive identification on Friday.
Borges arrest notes necn came after police conducted a search of the teen's home and arrested him shortly after. Of question is what led to authorities searching the teen's home in the first place?
During a press conference, Essex County District Attorney Jonathan Blodgett said that Borges will be tried as an adult for murder in the first degree murder.
A report via bostoncbslocal on Monday told of a witness telling investigators that Borges told that witness he did 'something bad,' and that he had stabbed and decapitated a kid.
Police said surveillance video shows Paulino and Borges leaving the victim's house together around 5:30 p.m. on November 18. Borges told police he went to smoke pot by the Merrimack River with Paulino, and said he left Paulino around 7 p.m. and went straight home.
Of note the DA declined to comment on a motive or whether the murder was gang-related or why for that matter the victim was killed in such a vicious manner.
While conceding he didn't know whether the killing may have been connected to drug or gang activity, Blodgett urged people 'not to believe everything they were reading about the incident on social media.'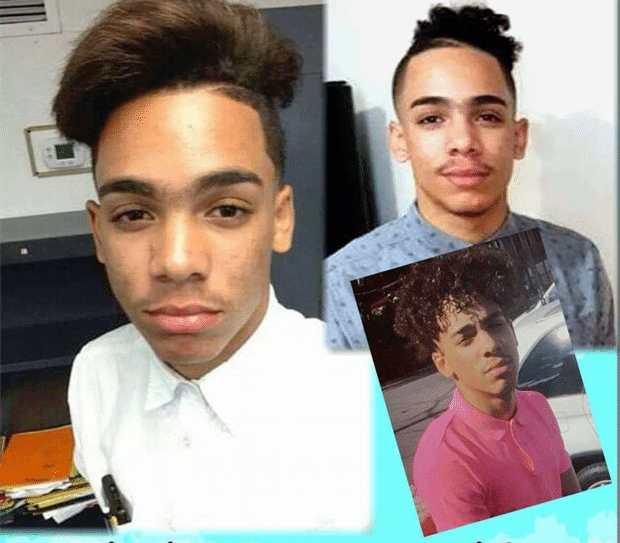 The body of Lee Manuel Viloria-Paulino, 16, was discovered Thursday afternoon by a woman walking her dog by the river at McCabe Court.
Viloria-Paulino had been missing since November 19.
Blodgett said he believes the two were students at Lawrence High School, but would not comment on any relationship between the two.
Blodgett said he spoke to the victim's family on the phone once there was positive identification.
Told the DA in a statement Friday: 'This is a tragic loss for his family and friends,'
'We are working tirelessly to determine the person or persons responsible for Mr. Viloria-Paulino's death.'
Adding, 'We want to secure justice for the family.'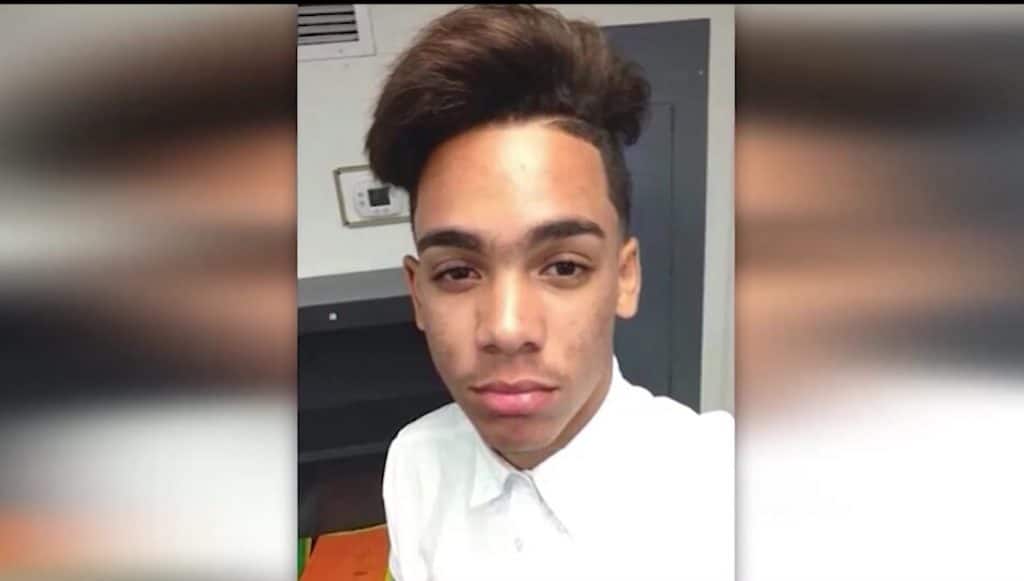 Chief Medical Examiner has positively identified the victim as Lee Manuel Viloria-Paulino, 16, of #Lawrence. @NECN pic.twitter.com/tsLXJvdSCA

— susantran (@susantran) December 2, 2016
Of disconcert, a report via fox25boston quoted the slain boy's family saying that Lawrence police treated their son's disappearance as though he had run away, 'because he was Hispanic'. 
Paulino's grandmother, Ivelisse Corniel said what happened to him could happen to anyone.
'He was a nice boy, he was an excellent child,' she said.
An autopsy is pending with the DA Blodgett saying the murder was an 'isolated incident' and that the public was not at risk.

At the time of the discovery of Viloria Paulino's tethered body, a report via WHDH-7News told of the boy's severed head being found near the body, with police investigating the possibility it was a gang-related murder.
In the aftermath of the tragedy, friends and family held a vigil for the slain teen Friday night.
The teen's death shook the Lawrence community. Mayor Dan Rivera said city schools were notified about the incident. Police Chief James Fitzpatrick said an investigation is ongoing.
'There are people who want answers,' Rivera said during a news conference Friday. 'We're doing all we can to make this community safe.'
Adding, 'This is not a random act.'
Matthew Borges is expected to be formally arraigned Monday.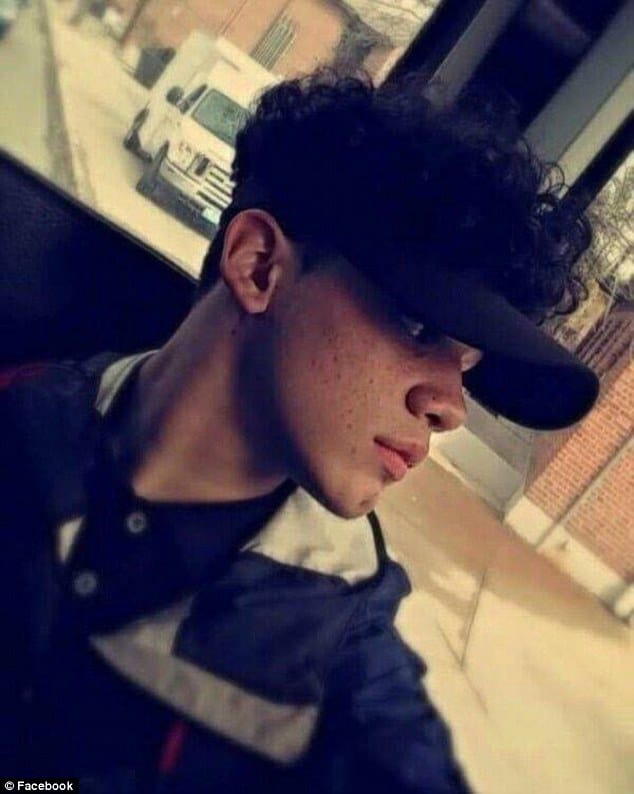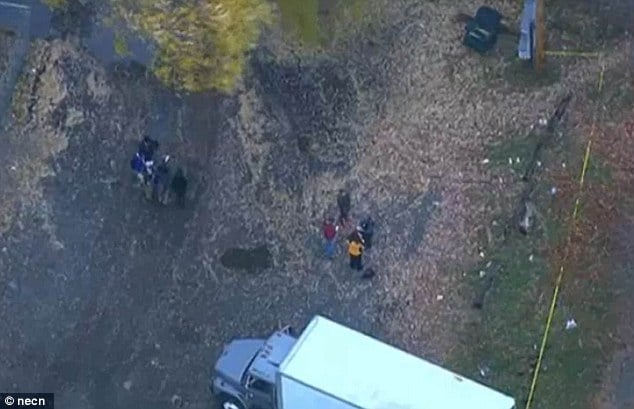 Lee Manuel Viloria-Paulino pictures,decapitated body and severed head were found separately https://t.co/PtINjyO49s pic.twitter.com/VXt70JSDvu

— infowe (@infowe) December 3, 2016
16-year-old Lee Manuel Viloria-Paulino had been missing for two weeks https://t.co/sWrgzmZRHP

— WBUR (@WBUR) December 3, 2016
i love you so much bro . i cant believe this is true bro , rip bro this is your world . Lee Manuel Viloria-Paulino ❤️. pic.twitter.com/Nc98GaQjEj

— elisaul fabian (@kkingelii) December 3, 2016