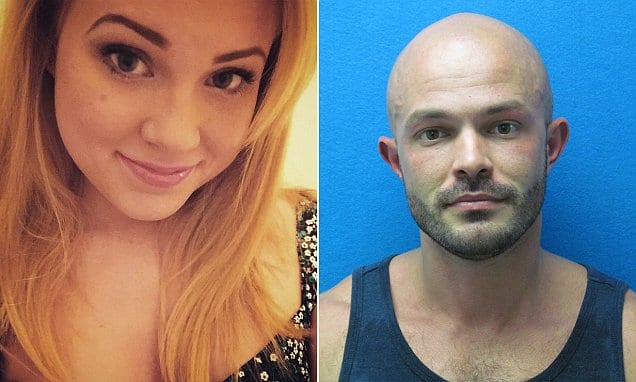 Charles Dean Bryant murders Jacqueline 'Jackie' Vandagriff. Did an online date meeting end up going wrong leading to one woman's murder?
Texas authorities have arrested 30 year old Haslet man, Charles Dean Bryant after allegedly burning and dismembering the body of 24 year old female student Jackie Vandagriff.
The man's arrest comes after Grapevine police made the grizzly discovery of Jacqueline Vandagriff's body at a local Frisco park.
Upon the Tarrant County Medical Examiner identifying the body of the missing woman, authorities arrested Bryant, a fitness trainer, charging him with capital murder.
In a statement, police said that firefighters in Grapevine had responded to a fire in Acorn Woods Park at around 6.30am on September 14 and discovered the body.
After officers worked around-the-clock to investigate the case in several cities in north Texas, they arrested Bryant circa 2.30pm on Sunday.
Grapevine Police Sgt. Robery Eberling said Jackie Vandagriff was last seen leaving a bar in Denton with Charles Dean Bryant at around 11pm on Tuesday.
Her body was found the following morning.
Authorities believe Vandagriff never having met the man before prior to the evening of her death. That said, authorities are now exploring the possibility that the pair arranged a meeting online. Not clear is is the pair had met on dating app site, tinder?
Of note, the evening, Vandagriff went missing, she'd tweeted that she had been talking with a guy on Tinder who she suspected of using a fake account to  attract her interest. She said she logged off the online dating app and went to a bar instead.
I was considering hooking up with this guy on tinder, and I asked for his Facebook or instagram he unmatched me ¯\_(ツ)_/¯

— boring blonde (@nochillblonde) September 14, 2016
Told Eberling via CBS DFW: 'We have video of them at a bar together,'
'And we were able to talk to employees of that bar and they have us a name of a suspect, and we just followed the trail from there.'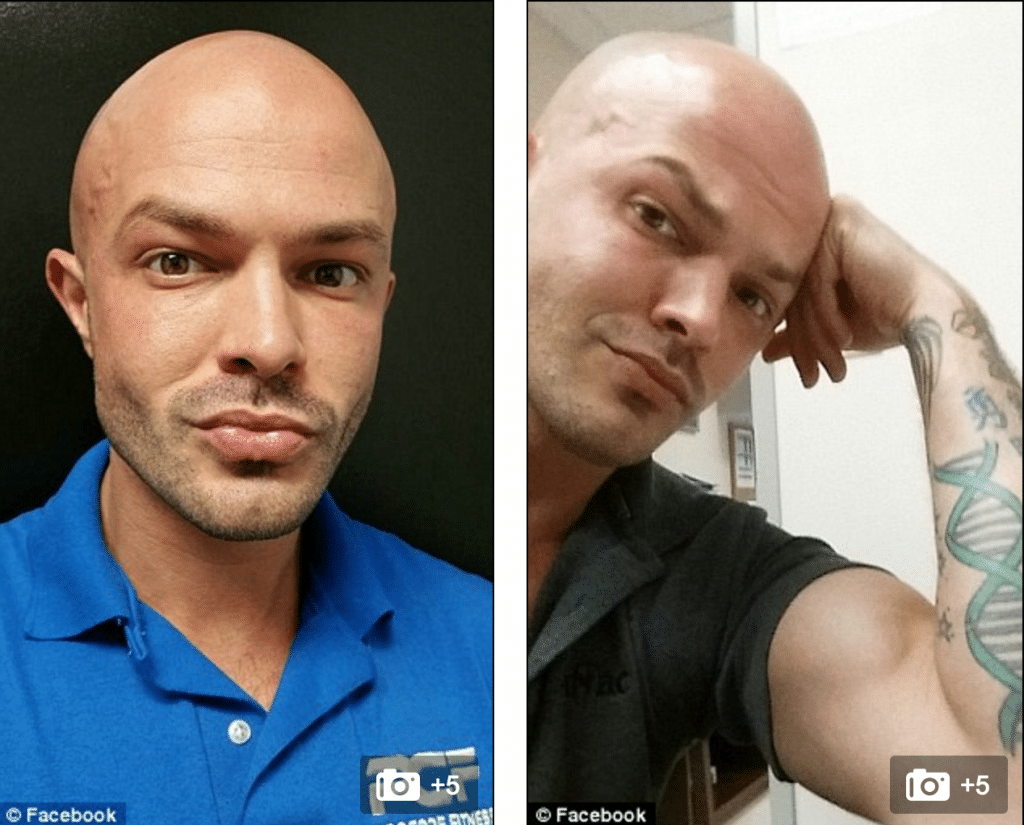 According to his Facebook page, Bryant works at Procore Fitness. 
A call made to the outlet by dallasnews led to the revelation that Bryant had been let go this month because of 'attendance issues.'
Relayed a woman who identified herself as the venue's manager: 'I've never seen him angry at all,'
'He was a great guy. We loved him here.'
That said, the outlet told of Bryant having past run-ins with the law, including as recently as two weeks ago, including an incident involving a criminal trespassing case at the University of North Texas.
Prior encounters with police include Bryant being arrested in a forgery case in 2010 and on a possession of marijuana charge in 2013, Grapevine police said.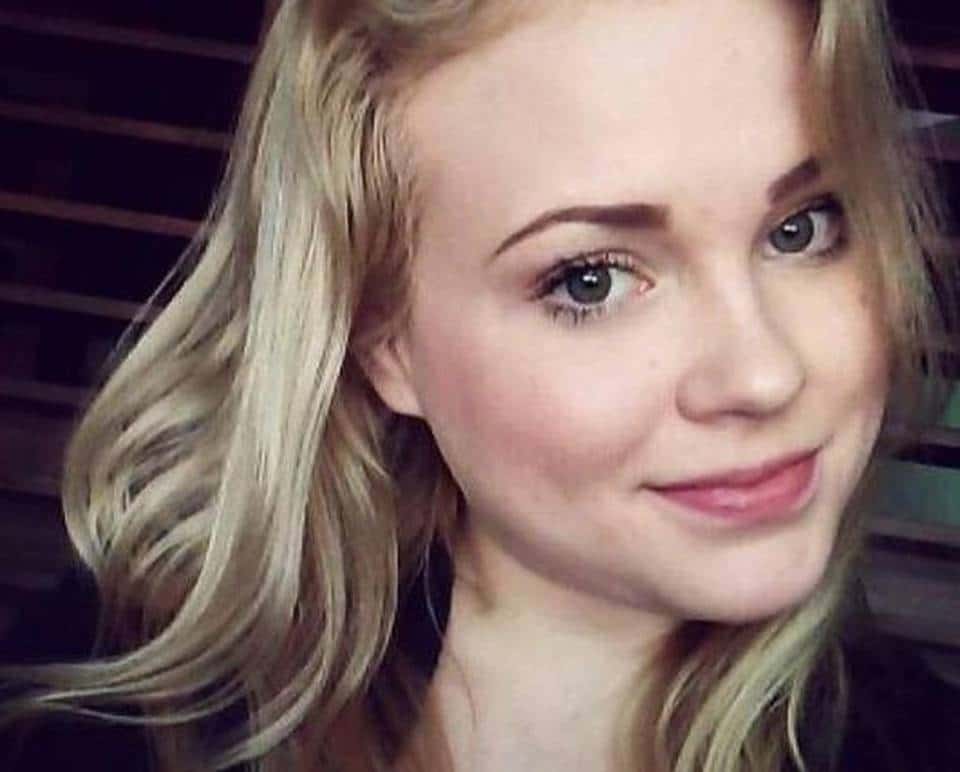 Upon Bryant's arrest, the Vandagriff family released a statement thanking the 'extraordinary efforts' of the Grapevine police department, FBI and all law enforcement agencies who'd assisted in the investigation.
'We would also like to thank our friends, family and the friends of our daughter Jackie for all their support in this difficult time,' the statement added.
Vandagriff was a junior at Texas Woman's University in Denton, where she was studying nutrition.
Told the school's Vice President for Student Life Monica Mendez-Grant in a statement on the school's website: 
'The death of a student affects the entire TWU community, and I know that all of us send our deepest sympathy to Jacqueline's family and friends,' 
'Jacqueline exemplified the spirit of learning and service that is the hallmark of our TWU community.
'She lived her life with a desire to serve others through her interest in nutrition.'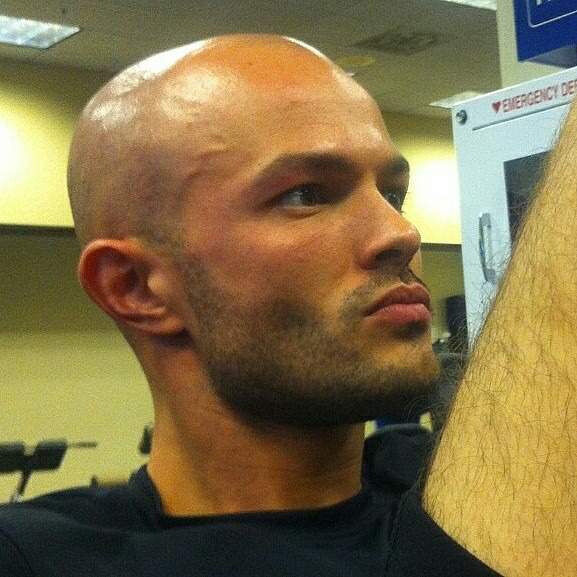 Yet to be necessarily understood is why Charlie Bryant preyed on the woman, went as far as to dismember her and then burn her along with any other prior instances of aggravated assault (or worse?) the man may have committed against women?
Of note, authorities have yet to determine the official cause and manner of Jackie Vandagriff's
death
Charlie Dean Bryant remains behind bars on a $1 million bond and could now face the death penalty….