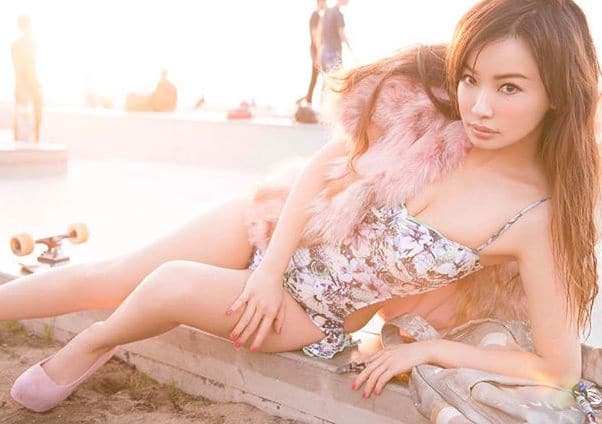 How Risa Hirako Japanese model manages to astound with her youthful appearances. Model/muse/artist social media star reflects on her secrets.
Social media has gone into a tizzy with news that Japanese model Risa Hirako is substantially older (45 years old) than what many actually think she is (25 years old) with many wondering how the social media star has managed to defy gravity, aging along with betraying any normal wear and tear.
Born on February 14, 1971, the Tokyo based model often takes to posing in lingerie on her her blog and Instagram account, along with tips on how to live a healthy lifestyle. Along with retaining a youthful attitude towards life, Risa sheds insights on lifestyle choices she continues to make which apart from genetics (have a look at the below picture of her with her mom) might explain her ever youthful appearances.
According to a feature with the dailymail, one of the staying points with the model along with regular consistent exercise is her diet. A strictly organic diet which includes plenty of salads, homemade smoothies and herbal teas.
Some choice yummies include, grilled prawns with vegetables (see above) and almond milk, banana and honey smoothies. A regard of the artist/muse/writer's blog also gives away more dining options and lifestyle suggestions that have kept her in good shape.
But the blogger/model and rising social media star concedes occasionally indulging her sweet tooth with 'baby' scoops of vanilla ice-cream and the occasional indulgent hot chocolate puddings.
She also opts for organic beauty products to maintain her glowing radiant skin and shiny locks. While one also assumes Risa gets to live in a toxic free environment and might make an extra effort or two to keep out of the sun. Never mind a bevy of youthful looking covers which suggest a carefree youthful attitude towards life.
That said along with genes, good diet, tried and trusted beauty products, exercise and lifestyle choices (we wonder if Ryka smokes or drinks?) one presupposes that Risa Hirako gets to live a charmed life where the extent of her stress is which tea house to visit after sauntering in that morning's lingerie set…