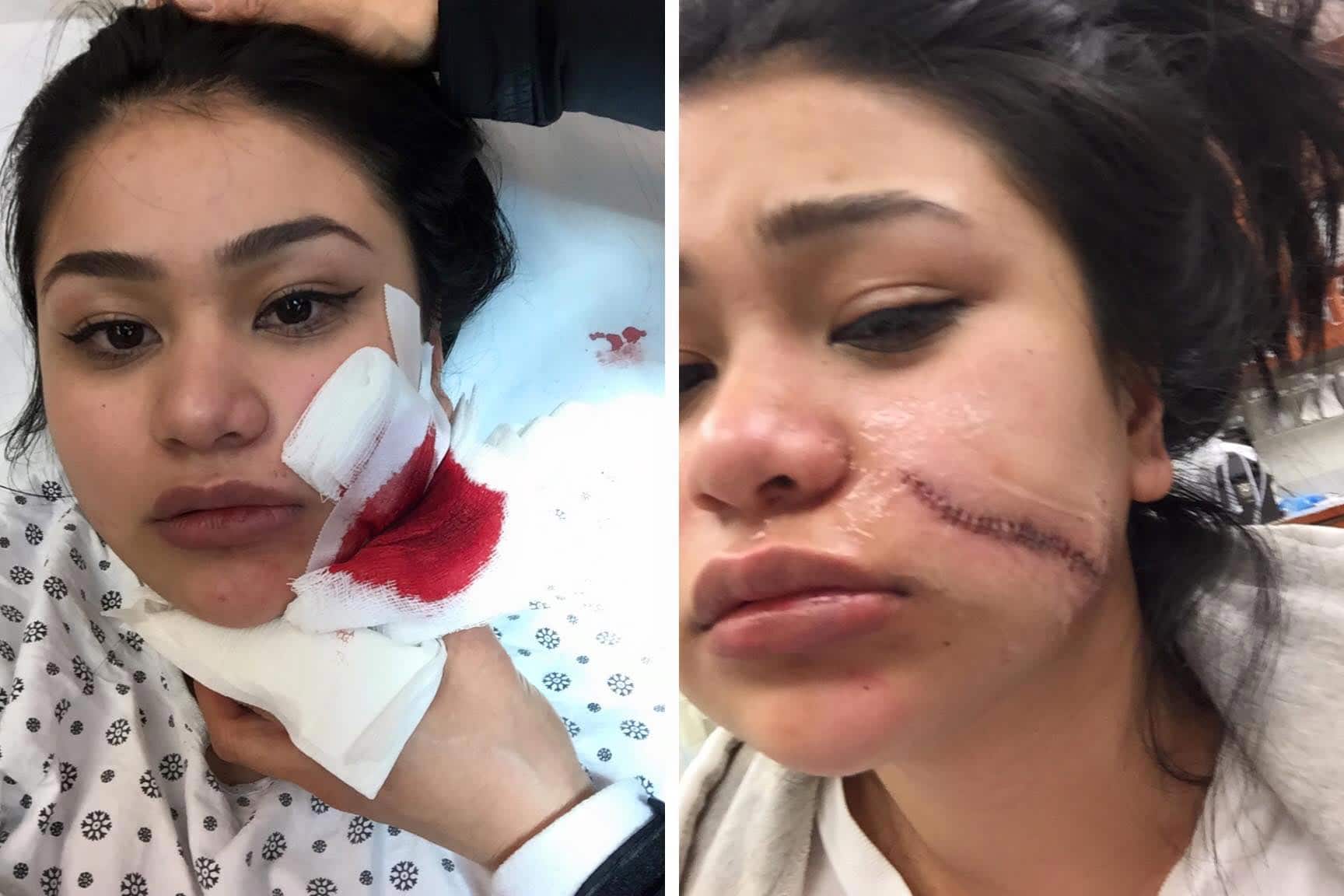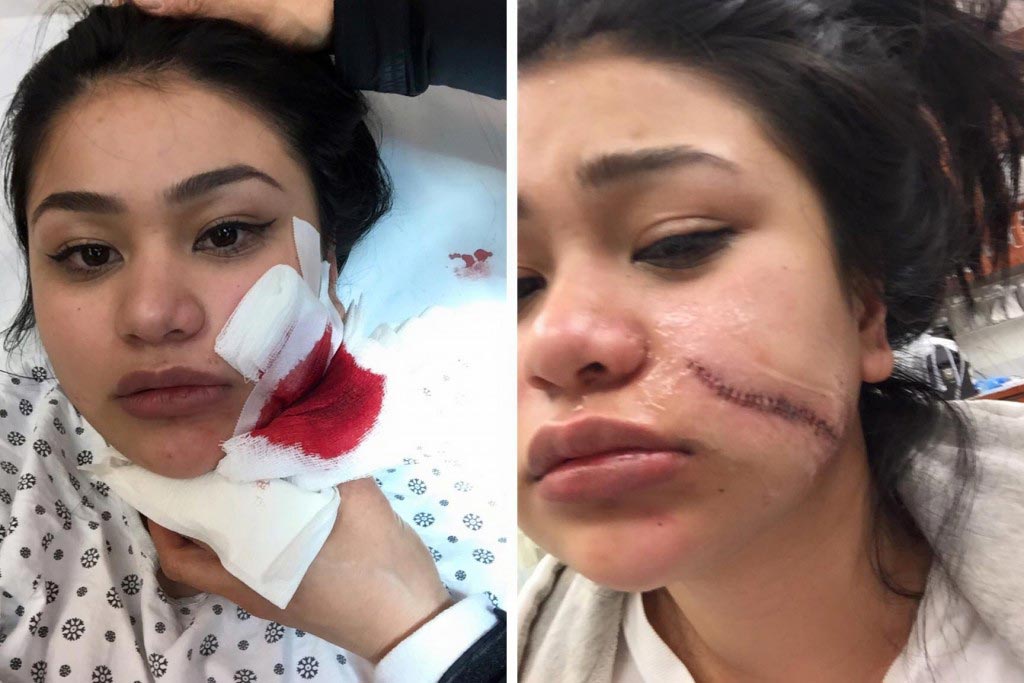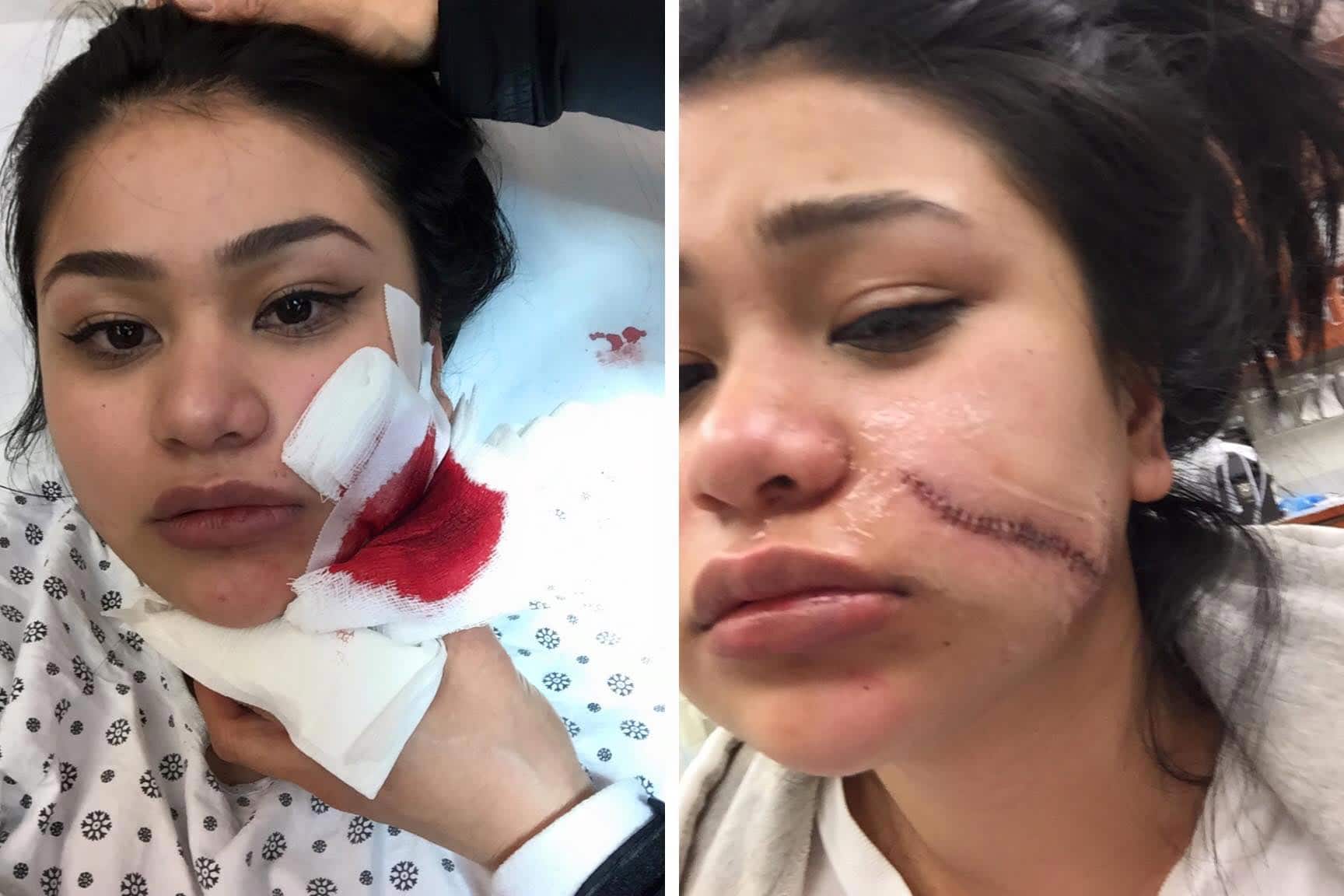 20 year old Bronx woman, Paula Delos Santos has become the latest victim in a string of slashings across the face that has targeted females across NYC.
The attack happened Friday morning, just after midnight as the psychology student alighted the number 2 train and was walking back home while at the same time talking on her mobile phone with a friend as she as she walked along Holland Avenue near Morris Park Avenue.
Why was Amanda Morris slashed in face during random Manhattan attack?
Suddenly without warning, the woman felt the presence of a man behind her only to find the individual going for her cellphone, with Paula Delos Santos in turn resisting.
What happened next isn't necessarily clear, with the woman then struck across the face with a sharp instrument, possibly with box cutters before falling to the ground where the assailant then kicked her in the face before running off with his victim's purse.
Told Santos via a report via the nypost: 'It all happened very quickly,'
'All of a sudden, I feel a presence behind me, so I turn to look and he grabbed my phone and my first instinct was to grasp on tighter to the phone,'
'I think he took that as me trying to fight back. I didn't really see what he cut me with, he just slashed my cheek.'
Adding: 'I was terrified, very frantic, hysterical. I had blood all over me. I thought it was because he kicked me in the face.'
'It was like an adrenaline rush … All I was sure of was his hand motion towards my face, he pushed me and he just kicked me in the mouth area.'
From there Santos ran four blocks back to her house before running into her landlord's son Raphael Hernandez, who called 911.
At the time, Santos hadn't realized she had been slashed until Hernandez pointed it out.
'All of a sudden the door just opens and he's like, 'Your face, what the hell,'' Delos Santos recalled. 'I went inside the hallway and I looked at my face in the mirror and that's when I was even more frantic, like screaming and my parents came down and they called the police and the ambulance.'
Rushed to Jacobi Hospital, Santos was needed 26 stitches.
Told the victim: 'They said that there should be minimal scarring since they suspect that it was done with a box cutter.'
Since the attack, Paula Delos Santos has taken to Facebook warning her friends.
Posted Santos alongside images of her injuries: 'I am grateful to be alive and recovering. I know you all are probably aware of it but I stress you be careful walking alone in the evening especially with your belongings out,'
'I've always read and heard about these stories and never thought that I would experience it myself. I do not wish this upon anyone. Again please be careful and always aware of your surroundings.'
Year-to-date, there have been 471 stabbings and slashings through last Sunday — compared to 395 last year for the same time period, police said.