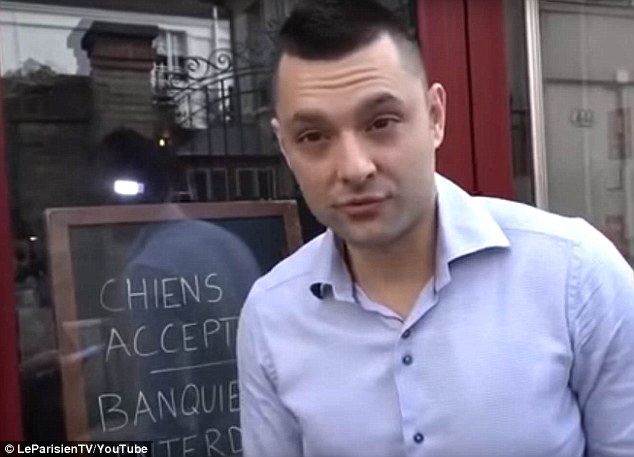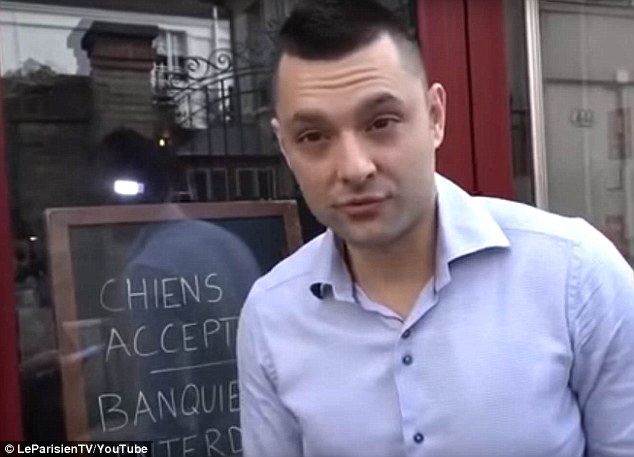 Alexandre Callet a French Michelin listed restaurant owner has taken matters into his own hands after bankers (yet again) rejected his application for a 70 000 euro($78,000 USD) loan to expand business when he recently found a startling way to let some of his customers know he definitely means business.
Denied his dream of opening a second restaurant off the back of the success of his present restaurant, Paris based, Les Ecuries de Richelieu, the restauranteur didn't take too well after receiving yet again another bank rejection.
Yes kids, we've all been there. Some more than others. Amen.
Non plussed, Alexandre Callet sought innovative measures to get his own back when he decided to challenge the very likely customers who denied him his business loan and that he wasn't going to simply take no for an answer.
That's when the restauranteur according to a report via France's Le Figaro came up with the idea of adding a special message along with the day's food specials on the blackboard Callet keeps directly outside the front of his restaurant.
Along with a description of some of the delicacies on offer that day, Callet now also offers a very special menu invitation.
Reads the mouth watering delicious entree: 'Dogs welcome, bankers banned (unless they pay an entry fee of 70,000 euros).'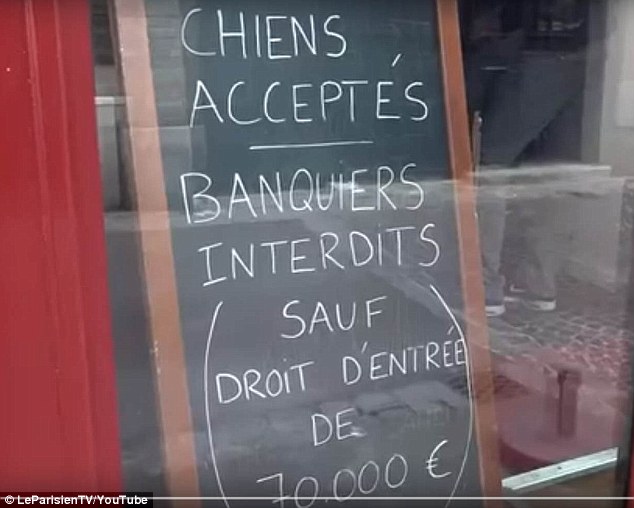 Needless to say, Callet's new front door motto has caught diner's attention with the restauranteur admitting (for now) that he has yet to actually exercise his threat.
Told the restauranteur via The Local: 'I believe in reciprocity,'
'I had to respond. "If you hit me, I'll hit you".
'As soon as I see a banker that I recognize, I won't let them enter my restaurant.
'They have treated me like a dog, so I have denied them access.'
Despite his cheeky entreaties, the restauranteur insists his plans to open a second restaurant are solidly grounded in the financial success of his first, located in the upmarket suburb of Rueil-Malmaison.
The restaurant, which is listed in the Michelin guide and attracts the rich and famous of the French capital, last year brought in 300,000 euros, Alexandre Callet's most profitable year yet.
'This is not just a kebab shop. My restaurant is in the Michelin guide and film stars come in here. A lot of bankers who turned me down know me. They come in here,' he added.
When Mr Callet tried to take his first steps in the culinary world, aged just 23, he claims to have been rejected more than 20 times for a loan before a bank finally agreed to support him.
Now 30, the restaurateur has come to see it as symbolic of a wider problem in French society – that bankers are unwilling to take a risk on young business owners.
The ambitious restaurant owner has now had to give up on his plans to launch a second establishment, at least for now.
What do you think? Will you open your wallet for one budding entrepreneur and why then again has it become symptomatic that in society most banking outlets are loathe to speculate on independents but only too happy to use their vast reserves to funnel stock buybacks and other financial speculation which these days might see your tax dollars at work if things don't turn out well. Something that bankers realize is not in the offing should a loan to an entrepreneur possibly not pan out ….