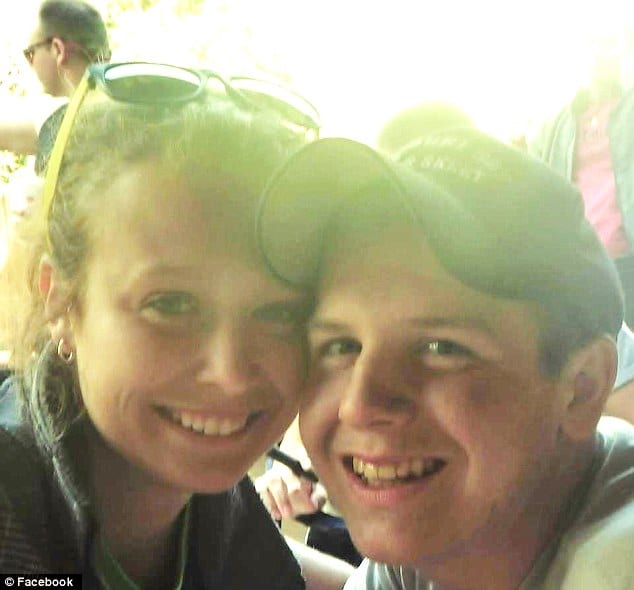 Meghan Werner a 22 year old engineering student has been arrested after allegedly shooting and murdering her fiancé and trying to make it like a suicide.
The Fenton, Missouri woman's arrest comes after the body of Curt Marzolf, 22 was found in their Rolla home a week before he was set to graduate.
A report via The Rolla Daily News reports shows court court records indicating Werner was seen staggering on a downtown Rolla street early Saturday.
When cops arrived at their home, Werner told cops that the man had taken his own life.
Yet police would have their doubts when upon a search of their home they discovered an array of items broken and thrown about, suggesting that there had been a 'disturbance' leading into Marzo's death.
According to a report via KTVI, The couple were both studying engineering at the Missouri University of Science and Technology. 
They were also members of a local skeet and trap team. Police said they kept guns in the house. 
Addressing whether the woman's fiance's death had been self imposed or the result of Werner's actions, Rolla Police Chief Sean Fagan told the man's death was the result of a domestic dispute that had turned deadly.
Told Fagan: 'It's a shame. He already had himself a full-time job as an engineer in Kansas City. It's a tragic situation, the whole thing.
'Both families are very upset. This is tragic for both families. Neither of these young people, they're both 22-years-old, neither of them have ever been in any trouble and now their families are having to deal with [this] especially during the holiday season.'
Meghan Werner has since been charged with second degree murder and armed criminal action charges while maintaining a non guilty plea.
At present she is being held in the Phelps County Jail on a $1million bond where she maintains her innocence.