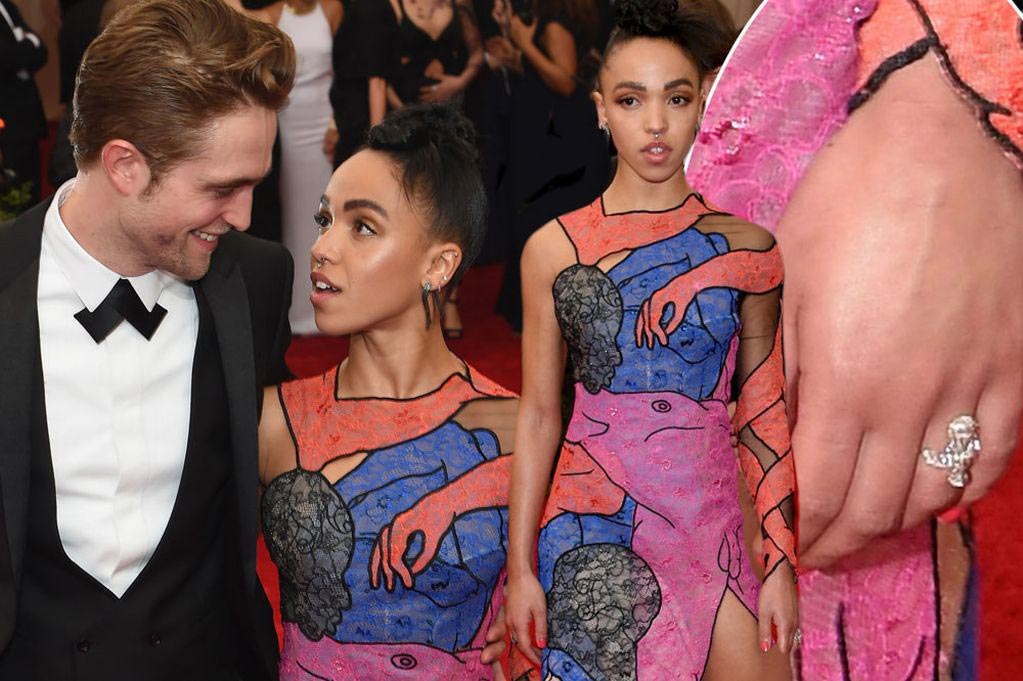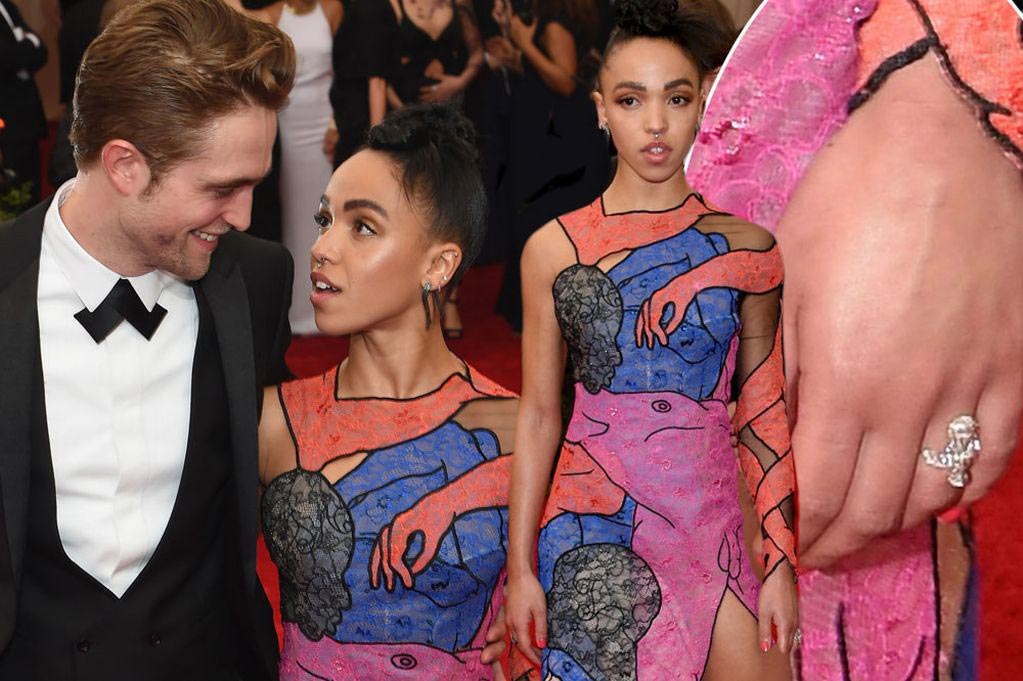 There may be trouble brewing between Twilight star, Robert Pattinson and fiance, UK singer, FKA twigs as sources tell that the couple have in recent months grown apart and their wedding may be off the agenda after engaging earlier in the year.
According to a report via people, work schedules and 'distance' has begun to put a strain on the couple's relationship. The assertion comes as Pattinson is currently on set in Ireland for upcoming Brad Pitt film, The Lost City of Z , while twigs (née Tahliah Barnett) has remained in Los Angeles, California.
Told a source: 'They've definitely drifted and have barely spoken while he's in Belfast and she's been in the States.'
With Pattinson away, the singer has been spotted staying at the actor's house in Los Angeles and spending more time with her 'Team twigs.' According to the source, 'Rob has never been at ease with twigs' entourage.'
Rumors of a possible split comes after the singer conceded at the time of the purported engagement in April that dating a movie star hadn't been the easiest experience.
The singer noted being in the spotlight and dealing with paparazzi wasn't something she necessarily enjoyed, but said it was worth it to be with Pattinson.
'I look uncomfortable because I am uncomfortable,' the "Video Girl" singer told the Observer. 'But then it's like, is this person in my life worth that? And he is, without question … In comparison to how happy I am. And how I feel with him. It's 100% worth it.'
Other sources told of the singer also saying that the actor was 'needy' and 'over protective.'
Rumors that the couple's wedding might never come to pass came as recently in August after sources told that the pair were unlikely to wed as Twigs had 'notably' changed since her music career began to take off earlier this year.
To date, the singer has been headlining festivals, covered dozens of magazines in nude photo shoots, with the singer's music doing exceptionally well in the States and in the UK. The possible split comes after the Twilight star called it quits with cheating live in girlfriend and Twilight co star Kristen Stewart. Both women's careers have interestingly continued to ascend since both started dating the much in demand actor.
above image found here