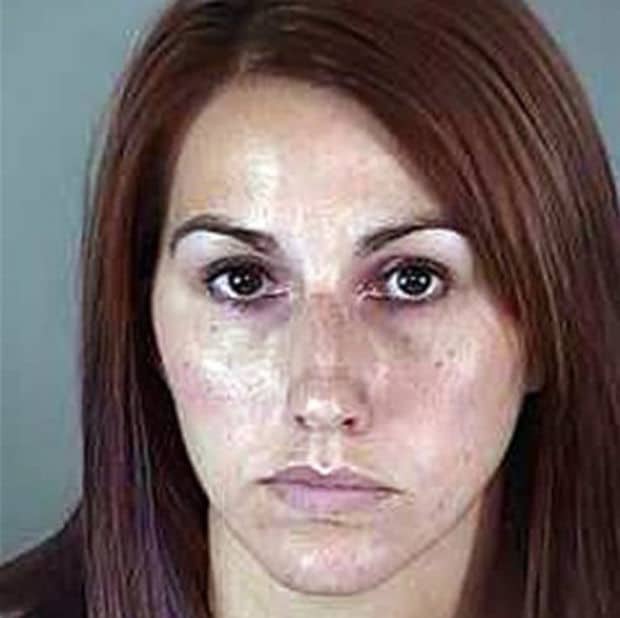 Stephanie Rodakowski a married 31 year old Thurston High School English teacher is under investigation for allegedly sending risque photographs of herself to a male student.
Sgt. Rich Charboneau confirmed that police are investigating an alleged incident involving the Oregon teacher but would not confirm her name.
##Update: Images from facebook removed due to DMCA petition.
However, Springfield School District spokeswoman Deb Jolda confirmed that the high school teacher under investigation is Stephanie Rodakowski, and said that Rodakowski is no longer employed by the school district.
That said, no charges have been filed nor any arrests made (yet).
Jolda said the issue is a personnel matter, and could not specify whether Rodawkowski resigned or was terminated.
Told the school district in a statement: 'The district was notified of a potential incident involving one of our teachers,'
'We have a clear and specific process for reporting any issue that may compromise the safety of our students. We followed that procedure, and the incident is now in the hands of law enforcement. … We aren't able to comment further and would direct additional questions to Springfield police.'
A link to Rodakowski's blog on the language arts department's page of Thurston High School's website has been removed, whilst her facebook page has also come to be yanked down.
Also mysteriously deleted are the teacher's instagram, pinterest and twitter accounts along with google plus accounts.
Rodakowski is 31, according to a marriage license application published in The Register-Guard in 2007. She is the mother of two, according to birth notices published in the newspaper.
Rodakowski previously held positions with the U.S. Forest Service and the University of Oregon. 
At present it is not necessarily understood why the teacher had sent the images to the boy and whether a physical relationship may have been consummated?
A call to Rodakowski's home on Wednesday would not be returned. Can anyone guess why?