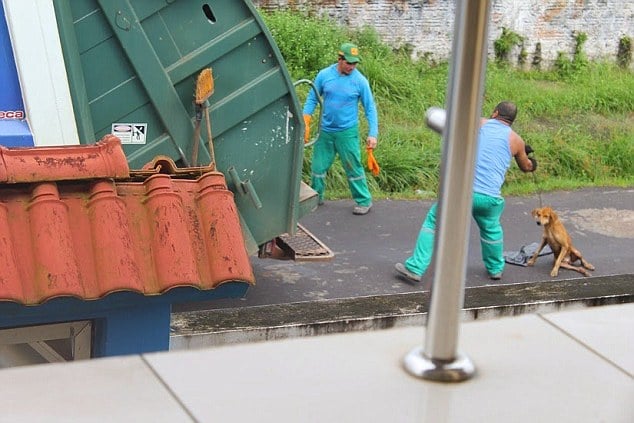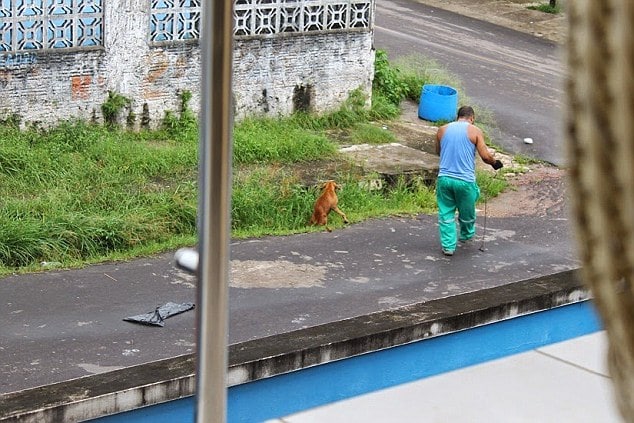 Jadson James Franca, a 35 year old Brazilian rubbish collector has been sacked after he was caught dragging an injured dog across a road and throwing the animal in the back of his rubbish truck where it was crushed alive.
According to residents, the binman mounted the pavement of the street in Presidente Figueiredo, northern Brazil and hit the stray dog.
From there witnesses observed the council binman stopping the garbage truck and tying a chain around the neck of the animal, which had had both of its legs broken.
As the man's colleagues looked on reports the UK's dailymail Franca then dragged the dog along the pavement before tossing it into the compacting mechanism of the collection vehicle. 
Images of the atrocity would lead to vocal outcry after they were posted online by a local photographer.
The animal was reportedly still alive when the truck later arrived at the town's rubbish dump on Thursday evening but died of its serious injuries several hours later.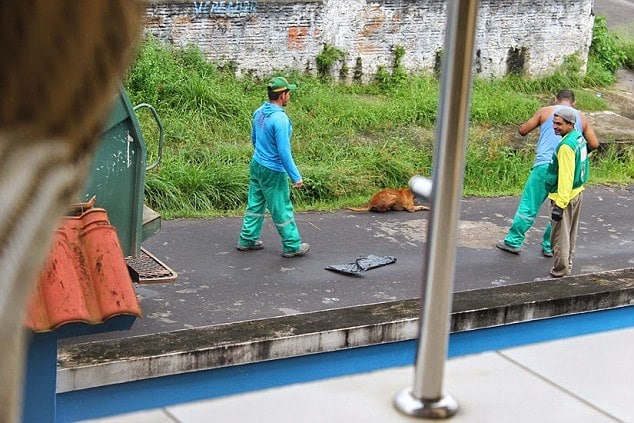 Brazilian TV presenter Xuxa also posted the shocking photos to her 4.4million Facebook followers.
She wrote: 'This little dog, who wasn't bothering anyone, had its legs broken, and in agony was tied up and dragged by the neck, before being brutally murdered by this individual, being thrown and crushed alive in the back of the garbage truck.
'This monster can still appeal against a fine and will still be walking the streets in freedom! Are we going to let that happen?? Let's do something?? Together we can.'
Since news of the incident, Presidente Figueiredo's mayor, Neilson da Cruz said that the bin man had been sacked and the refuse collection company, ViaLimpa, would face an unspecified fine.
Mr da Cruz also criticized the attitude of those who had filmed the atrocity yet not acted to prevent it.
He said: 'These people are more preoccupied with making recordings that with saving the animals. This is an absurdity.'
Franca has been charged with aggravated animal cruelty and bailed, according to police chief Valnei Silva.
He said that the bin man had claimed that he threw the dog into the truck as an act of kindness because the animal was 'suffering greatly' and 'needed to be sacrificed'.
A petition to have the man criminally indicted is now gathering steam.