A man's family is trying to make sense of a Sunday night incident which saw Pete Gonzales, 24, killed at the hands of his wife, Whitney Gonzales, 23, whilst she was allegedly drunk driving.
According to Oklahoma Highway Patrol the husband and father of two was run over by his wife in Chickasha, after she had gotten into a car and driven after her husband who had fled the family home by foot after an evening of arguing.
When cops arrived they noted the wife reeking of alcohol, but pending the outcome of blood test results, which could take weeks to come back, declined to make an actual determination.
According to a report via News 9 when Gonzales found her husband walking along State Highway 9 about 4am she slammed into him. Her husband would die at the scene.
In their police report, officers noted the man's wife telling them that she had accidentally run over her husband after coming out to find him.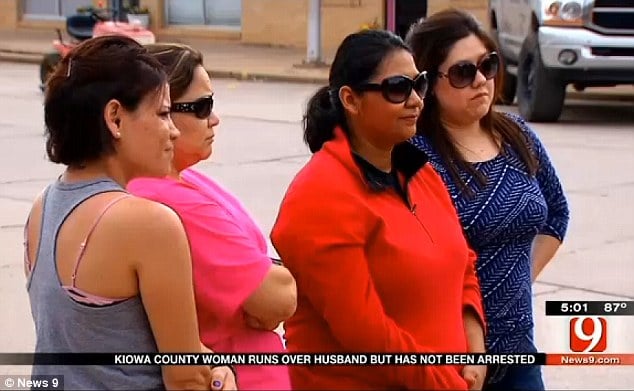 Offered the husband's sister, Jessica Gonzales: 'We're really upset. We don't understand why she hasn't been arrested.'
Adding: 'He's our baby brother and she's supposed to be his wife. How could she do this?'
The man's family have since pointed to previous instances of abuse at the hands of the wife, arguing that the wife had deliberately set about to harm her husband. Which some have wondered may explain why the man chose to leave the family premises after they began fighting. Of course that too raises other troubling questions as well.
Reflected everyjoe:If the genders in this situation were reversed, I'd imagine something very different would be happening. A drunk man with an abusive past chasing down and running over his young wife after an argument? He'd probably be in jail without bail. Let's hope that Pete Gonzales's family can find justice.
The couple's two daughters, 2 and 7, are living with their grandmother as the highway patrol investigates.
News9.com – Oklahoma City, OK – News, Weather, Video and Sports |