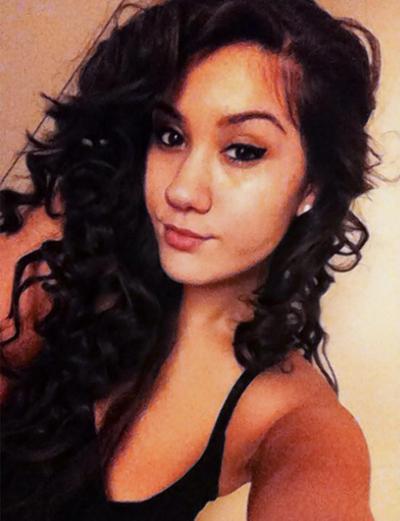 Florida's Kayla Mendozza, aka the Pothead Princess was today sentenced to 24 years prison for the drunken crash she caused that saw her two best friends killed.
Shortly before crashing the then 20 year old had tweeted "2 Drunk 2 Care" after downing a pair of jumbo margaritas in November 2013 before driving off in her boyfriend's car .
The woman would end up slamming head on into her best friends, Kaitlyn Ferrante and Marissa Catronio after driving the wrong way down a Broward County expressway.
Investigators would tell that Mendoza had a blood alcohol content of nearly twice the legal limit at 1:45 a.m. on Nov. 17 when she rammed her Hyundai Sonata head-on into Ferrante and Catronio's Toyota Camry.
Causing umbrage was Mendozza's twitter feed which had served as a brazen document of her party-girl lifestyle, with scores of tweets about drinking, smoking weed and her life as a self-described "Pothead Princess."
In the days leading up to wreck, Mendoza had bragged about her car 'permanently' smelling of weed as well as tweeting she was unable to sleep without smoking a 'bedtime blunt.'
Prior to being sentenced Kayla Mendoza begged for forgiveness in front of her victim's families.
Told Mendoza: 'No matter how much time passes they will never leave my heart,'
'I think about them every day, and I regret my choices every day.'
Outraged that Mendozza had drunkenly tweeted her indifference before the deadly crash the families of the victims had sought for the 30 year maximum sentence.
Told family member Justin Catronio in court: 'How do you forgive someone who's ruined your life and your family's life forever?'
Offered Christine Ferrante, the mother of one of the victims: 'Kayla, you changed all that,' 
'You took all those dreams away, and then I had to make the choice to pull her off of life support. That's something a mother should never have to do.'
Today's sentencing comes after Mendoza pleaded guilty in February to two counts of DUI manslaughter.