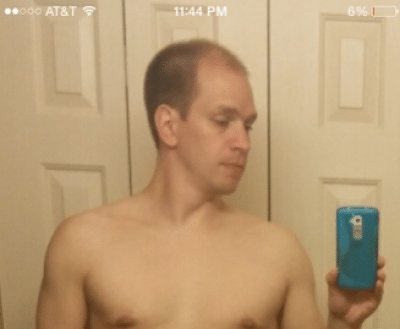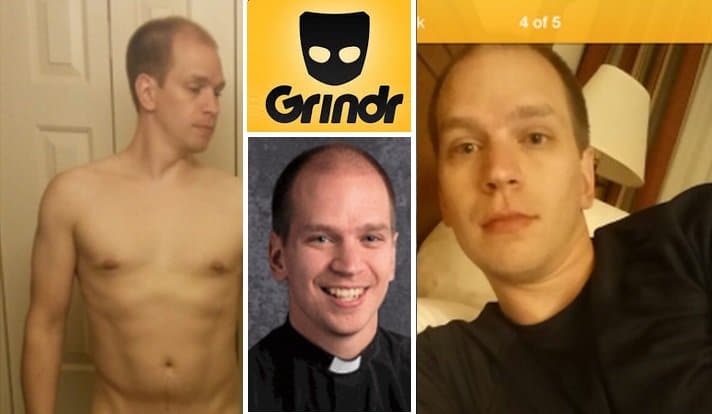 Reverend Matthew Makela a staunch religious man and avid anti gay crusader with a wife and five children has resigned from the church after his profile on gay hook app Grindr was leaked.
The associate pastor who worked at St John's Lutheran Church (website has been taken down, can you guess why?) billed himself as a man who enjoyed 'family, music, home improvement, gardening and landscaping and sports.'
Anti gay Pastor Matthew Makela Church deactivates website. Warns followers to ignore fiasco.
Missing from that shining self endearment to his Midland, Michigan followers was the Reverend's appreciation and delight of the company of other men. Lots of men as it would be revealed…
During his tenor, the pastor had repeatedly made negative statements about the gay and transgender communities, going so far as to compare homosexuality to alcoholism.
A frame of mind which portends to the deeply conflicted soul that inhabits the deeply pious man, virtuous and deeply avowed to Christian values and in his spare time a heathen to his debaucherous desires. Alas.
Wrote the pastor in a comment that has since been removed from a Midlands Daily News story: 'I love people who have same sex attraction, and so does God. 
'The proof is in the sacrifice He made for all of us who sin… We don't tell a person born with tendencies to abuse alcohol to keep on giving in to his innate desires because he can't help it. 
'We try to help him in his struggle.'
A state of mind that interestingly contrasts widely with the man's Grindr profile where the pastor billed himself as liking to be on 'top' (indeed), 'who loved to 'make out' (don't we all Reverend?) and 'cuddle naked' as well as brace yourself fellow churchgoers, 'oral and massage.' Amen.
Below screen shots via Queerty