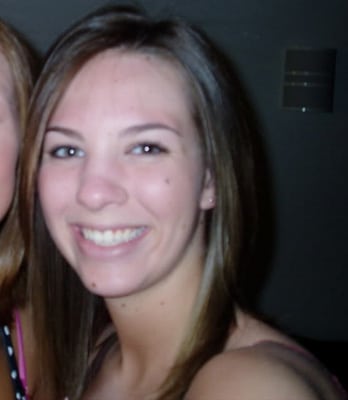 Alisen Nicole Mooney, a North Forsyth Middle school teacher from Gainesville, Georgia has resigned after being discovered getting high in a parking lot with a cache of drugs and with intent to drug deal.
According to the Hall County Sheriff's Office, the 27-year-old chorus teacher faces several drugs charges, including possession of amphetamine with intent to distribute and possession of oxycodone and drug-related objects.
She also has been charged with two counts of possession of controlled substances in connection with her March 22 arrest.
The woman's arrest comes after she was spotted getting high in a parking lot with a male suspect, thought to be her boyfriend by an off duty detective.
According to sheriff's reports, the responding deputies searched the car and found 3.5 oxycodone pills, 5.5 buprenorphine pills, half of a tizanidine pill, four tramadol pills, two rolled up dollar bills and an empty package of Suboxon, a drug used to treat opioid dependence.
The male accomplice, Robert Tyler McClain, 27, also listed as Robert Tyler Woodard, of northern Hall County was charged with possession of amphetamine and possession of drug objects.
Released from jail after posting an $8,800 bond, the teacher would resign her post at the school where she taught.
According to Jennifer Caracciolo, a spokeswoman with for the Forsyth County school system, Mooney cited personal reasons for her abrupt resignation.
Caracciolo said that the classes will have a long-term substitute until the end of the school year and that an upcoming chorus concert will go as planned. She added that Mooney is a 2005 graduate of North Forsyth High.
At present it is not necessarily understood if Mooney and her boyfriend had made any sales at the time of their arrest or how regular their drug dealing took place.
Images via facebook