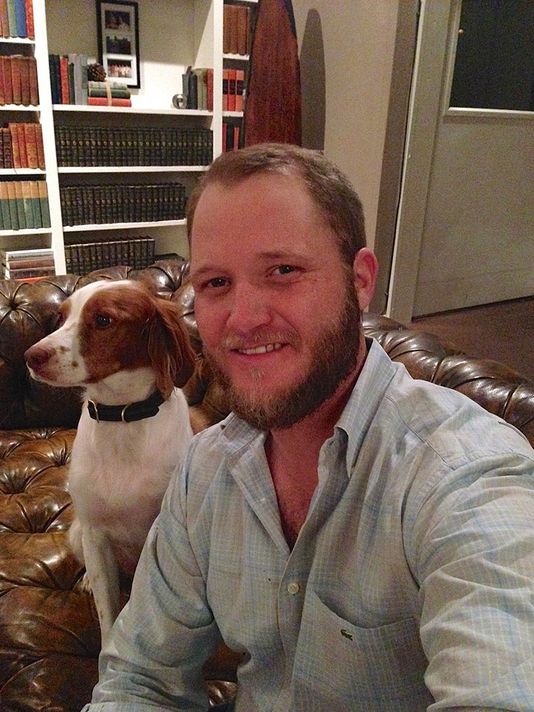 Ralph Weems IV, 32,  a West Point man was this Saturday viciously beaten by a gang of 20 black men outside a Huddle House, North Mississippi parking lot as retaliation for Ferguson's Michael Brown killing.
The man, who is white, and a former Marine who had served in Iraq came to be beaten after he and another West Point affiliate, David Knighten had gone to a Waffle House early Saturday. At the time the men had come to be warned that it would probably not be a safe place for 'whites' on account of the recent killing of Michael Brown in Ferguson, Missouri.
Eventually a scuffle broke out between the two white men and a group of up to 7 black men, leading to employees of the Waffle House to ask everyone to leave. Yet it wasn't until the two men then went to an alternative venue that they soon realized they had come to be followed by up to 20 black men who accosted the pair in the parking lot of Huddle House restaurant.
During the violence which ensued, Weems was critically injured, suffering brain damage, with doctors forced to put Ralph Weems IV into a medically induced coma.
Knighten who would only come to see the tail end of the ensuing altercation after returning from the bathroom told that Weems was left with broken bones in his face, a cut over his left eye and a blood clot in his right eye.
Wrote Knighten later on Saturday on Facebook: 'All my injuries were minor fractures and lacerations. I just wish I could have reached him sooner. Please keep your thoughts and prayers on Ralph.'
Told North Mississipi Medical Center spokesperson, Genie Causey: 'They're going to try and wake him up tomorrow and see what damage was done.'
Since the outbreak of violence, Police Chief Tim Brinkley told the Clarion-Ledger that 22-year-old Courtez McMillian of Okolona had been arrested and charged with aggravated assault.
Brinkley would also tell other arrests were pending, and that most, if not all of the assailants appear to come from Monroe County. Detectives told they continued to review video footage of the incident.
Brinkley has since told that the altercation does not appear to be a hate crime.
Reiterated Brinkley: 'We are investigating this as an aggravated assault. It's very early in this investigation but thus far the evidence and statements suggest that a verbal altercation turned physical and somebody got hurt.'
Brinkley later encouraged those involved in the crime to come forward voluntarily before arrest warrants are issued.
He said it was down to the District Attorney's office and the Mississippi Bureau of Investigation to determine if the incident was a hate crime.
'It's up to the Grand Jury to make this determination. All we do is process the evidence and turn the case over to the District Attorney who in turn presents it to the Grand Jury. It's within their discretion to add the hate crime enhancement,' Brinkley said.
Of present dispute is whether Ralph Weems IV's friend, David Knighten heard racial slurs being yelled from the crowd at the time of the beating.
Then there was this comment on the web that made me wonder: The people who are immediately shouting hate crime seem to be either unaware of what constitutes a hate crime or jumping to conclusions no evidence of a hate crime.  Just because a white man was pummeled by a group of blacks does not, by default, indicate a hate crime. And the same goes for white on black violence.   Despite the report of being told it's not safe for whites in the restaurant, there is no evidence that the man was attacked because of his race.  (many would incorrectly assume a restaurant filled with 95% rowdy blacks might be unsafe).  It was reported that a verbal altercation between the parties started this.  Virtually all fights begin as such. What was that altercation about?  Who mouthed of to whom first and what words were exchanged between the parties?  Now if those words involved "payback for Micheal Brown, or let's get the white man", then yes.  But if were a regular testosterone and alcohol fueled war of words that escalated, just as they do with people of the same race, then no way it is a hate crime.  With that being said, prosecute to the fullest extent