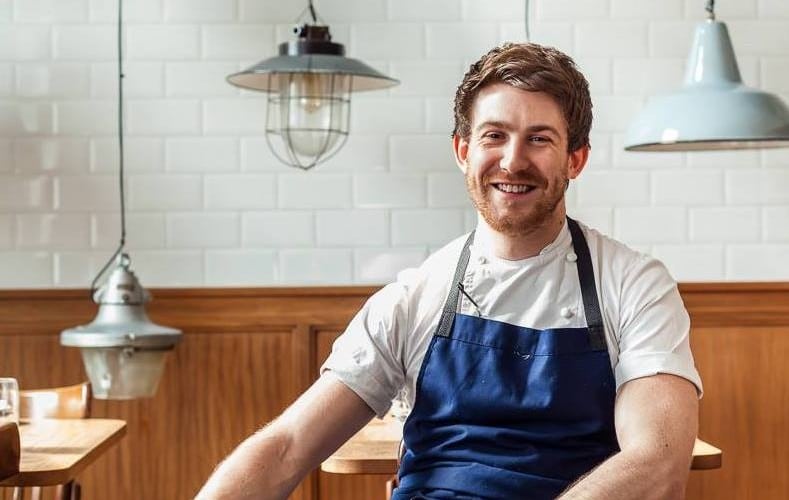 Want to know the best up and coming chefs to keep on your radar this year? Below are some extremely talented chefs to watch out for:
Lee Westcott
After opening his first London restaurant, The Typing Room, back in May, Lee Westcott is a certainly a chef to watch this year. Working with the likes of Tom Aikens, Gordon Ramsay and Jason Atherton, all well known by readers of The Caterer, Lee has vast experience under his belt, and will now start his solo career with the launch of his restaurant situated within the Town Hall Hotel in the heart of London's vibrant East End. Lee's menu is all about seasonal British produce, simple and clean flavours, along with a few innovative dishes and unusual flavour combinations.
Luke Thomas
At only 18, Luke Thomas became the UK's youngest head chef. Now he's about to open his fourth restaurant and has just published his own cookbook, and he's still only 20 years old. In 2012, Luke opened his restaurant, Luke's Dining Room, at the Sanctum on the Green Hotel, in Berkshire, which has emerged as a serious rival to Heston Blumenthal's celebrated restaurant, The Fat Duck – in fact, it was voted best restaurant in Berkshire last year. According to Crumbs Magazine, Luke now divides his time between Chester (the site of his soon-to-be-opened 6,000 sq ft restaurant/bar/nightclub), the Cotswolds and London, and will also be opening a fourth place in Dubai.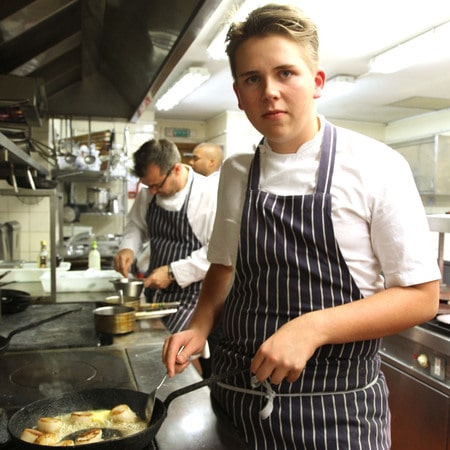 Adam Handling
Head chef at the Caxton Grill in London, Adam Handling wowed audiences and judges last year when he was a finalist on the TV show MasterChef: The Professionals. Undoubtedly his creativity and talent has continued to impress after being crowned the 2014 British Culinary Federation Chef of the Year in April. In recent interviews, Adam has shared that he plans to open his own restaurant in a few years time – in the meantime, we're keeping our eyes fixed on his impressive cuisine.
Simon Rogan
Renowned for his use of unusual ingredients and combinations, Simon Rogan is one of the most creative and exciting chefs in the UK today. His restaurant, L'Enclume was established in 2002 in the picturesque village of Cartmel in the English Lake District, but this year has been a particularly big year for the 'superchef', after taking over the reins from Gordan Ramsay at Claridges, opening his restaurant, Fera. Following the launch back in May, it's safe to say Rogan remains firmly in the culinary spotlight.
Damian Wawrzyniak
Former Noma chef, restaurateur, television presenter and Craft Guild of Chefs UK master craftsman, Damian Wawrzyniak will have his hands full in 2014 as he plans to open a new culinary academy in London. Founder of restaurant consultancy, the Fine Art of Dining, Damian expects The City of London Culinary Academy to open next year. According to Incentive Travel, the academy draws on the experience of master chefs with over 30 years of culinary experience across the globe, and will help students develop high end technical skills whilst gaining insight into the history of classic cuisine.