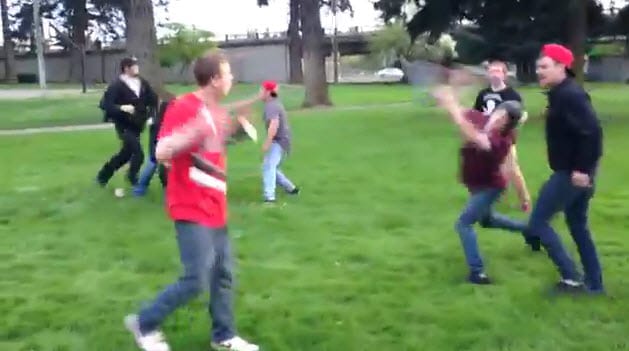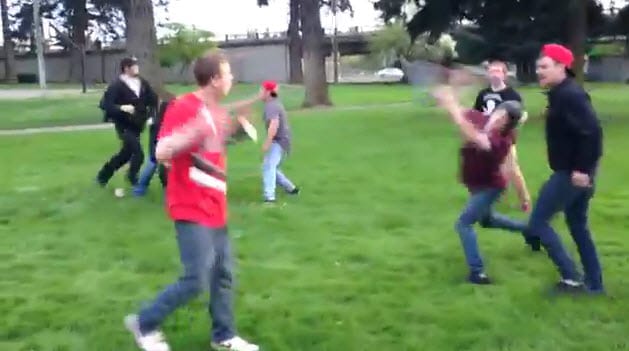 Teens beating the crap out of each other has been with us since the dawn of time as has been adults beating the crap along with killing each other. But now we have social media documenting it in ever splendor fervor. Which brings us to the newest video of teen on teen violence, this time a boy being hit by a scooter for our collective entertainment.
It's not entirely understood why the incessant documentation of such wicked delights has increasingly become the mainstay, (let's not forget last week's shovel girl)  it could have something to do with even teen's desire to show how capricious and 'bad ass' they all are and nothing speaks of instant fame and gratification than seeing one's face being pummeled viral in the hodge podge of social media. I guess it's the just the new way to get off.
Once we would have kept all that nasty ugly shit out of sight but these days we're all too keen to show off the brutality of our ways. Who knows maybe it's just generation Y's (or are we now onto Generation Z?) way of relating with each other? Or maybe this is just the eventual devolution of social media?