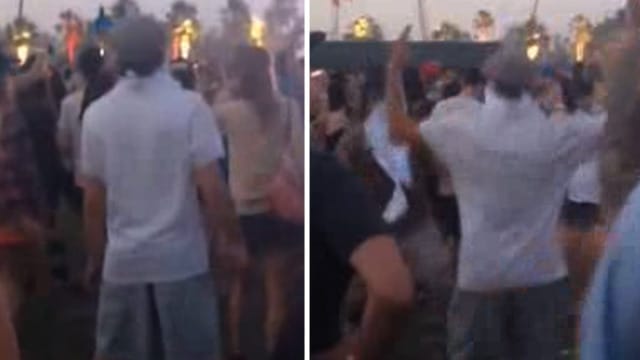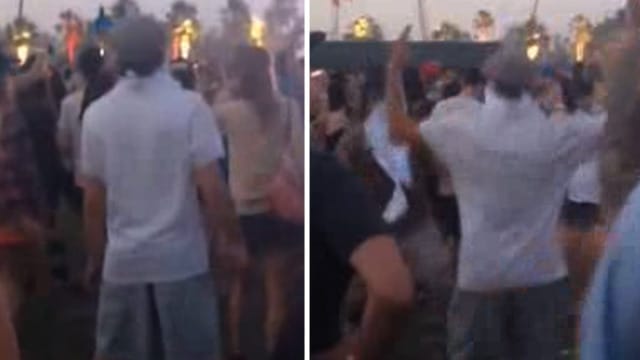 Kids I'm not sure what got me more worked up, the mosquitoes hovering over Leonardo Di Caprio's delicious rear end, the busting dance moves, the bored Victoria's Secret supermodel 10ft away nonchalantly taking it all in, the romantic dim of oncoming dusk or the frantic look of the woman shooting our collective hero hightailing it….
The look on her face goes something like this: 'My Bloody hell gosh sweet Jesus Mary Holy Grail, my smartphone just trapped the derriere of an action packed movie hero and modelizer!! Yippee I am the cream.' 
Yes kids, just an ordinary evening for our Leonardo doing his thing, trying in vain to be inconspicuous, trying in vain to live a normal life out of the limelight, trying in vain not to become the object of affection and desire of every female south of 23.
above image found here
via The Daily Beast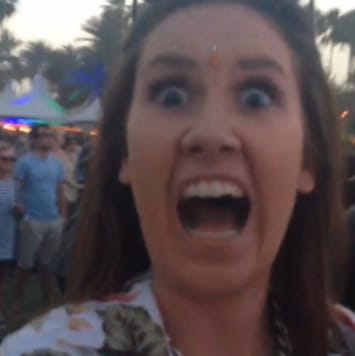 Leonardo DiCaprio supermodel vagina joke is well appreciated by Leo.
Relief as Leonardo DiCaprio is dating another Victoria's Secret model.
Leonardo DiCaprio would like to let all you top models he's now receiving applications for a new girlfriend…
It's time to meet Leonardo DiCaprio's latest model fling: Madalina Ghenea.
Leonardo DiCaprio would like to introduce you to his new hawt bixch- Aussie model, Alyce Crawford.
Leonardo Di Caprio wants to get laid soon.