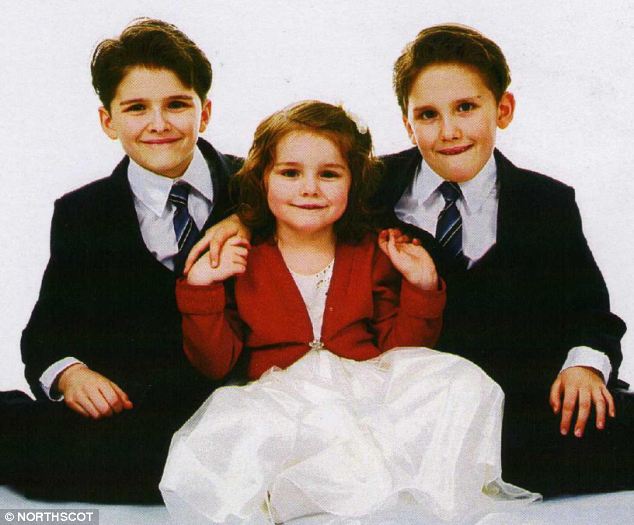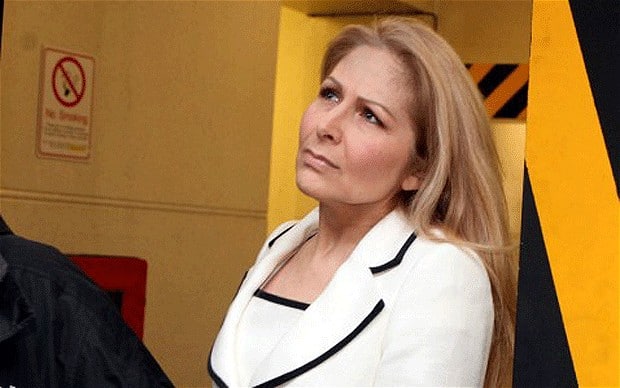 Child killer Theresa Riggi dead. The demise of a tortured and troubled woman…
Child killer, Theresa Riggi, 41 has been found dead at an adjunct to the Edinburgh penitentiary where she was serving a 16 year sentence for the murder of her three children.
To date authorities have ruled out any suspicious circumstances pending an autopsy. That said her death has been described as unexplained and comes off the back of the woman recently being moved to a hospital unit after incurring a vicious beating at the hands of another prisoner.
Theresa Riggi, a well to do Californian woman first came to prominence after she went to trial, accused of the brutal slaying of her three children in August, 2010. At the time in order to disguise the grotesque deaths she had attempted to light the family home on fire before leaping head first out the second floor balcony in a bid to take her own life.
The murders came during a time when Riggi was embroiled in a bitter divorce with her oil industry engineer husband in Aberdeen, Scotland. She had feared that the courts would take the children away from her.
At the time of the murders, the woman's estranged husband told him before stabbing the children to come to the phone and say a 'final goodbye.' She would then go on to murder each of their three children with a different knife.
Lord Bracadale, who judged the case, said at the time, 'The number and nature of the stab wounds to each child is indicative of a truly disturbing degree of violence which, in order to bring about the deaths of three children, must have been sustained over a significant period of time. It is difficult to envisage the physical commission of such acts.'
During her trial the woman admitted culpable homicide on the grounds of diminished responsibility.
Psychiatrists had told that the immaculately groomed mother was excessively controlling, had an abnormal and obsessive love for her children and suffered from narcissistic, paranoid and histrionic personality disorders.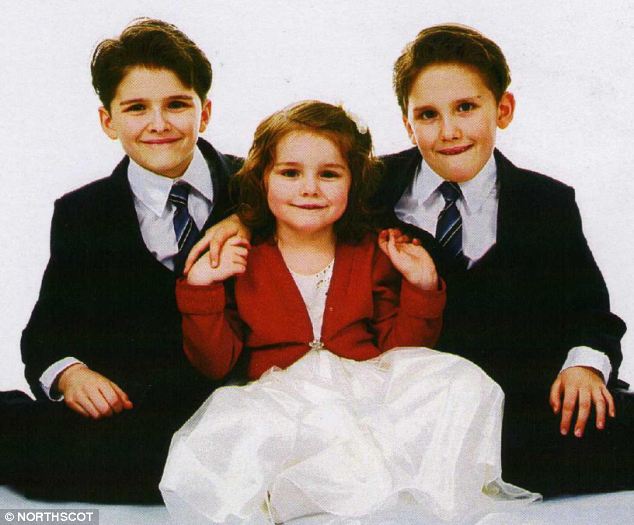 Whilst serving her sentence, Riggi was said to have been allegedly disfigured by a fellow inmate in recent weeks, resulting in her being transferred to Rampton Secure hospital where she would come to die this past Monday at 2am.
Told the husband, Pasquale Riggi at the time of their three children's deaths: 'I will never forget Austin, Luke and Cecilia. They left everlasting impressions on me. I think about them at least 100 times each day. They are in my thoughts when I wake in the morning and before I go to sleep at night. As a father, my natural instincts were geared towards safeguarding my children from the dangers of this world.
'It pains me to the core that I was unable to protect them from the selfish, brutal and murderous act that ended their lives so unfairly.
'There is no justification for this heinous crime, repeated three times, nor is there any sentence that can provide justice for the overwhelming loss of three lives and the subsequent painful grief and devastation caused to surviving family and friends.'
Then there were these comments on the web that made me wonder:
the poor woman and her children her state of despair cannot be imagined I hope she now finds peace as she was surely mentally unstable who found she could not live with her actions and without her children
It is so easy in hindsight to say WHY, why were the children left with such a mentally sick mother ? Why did nobody see how bad she was? Why was nothing done ? but mental illness is often the most calculating illness of all and the least understood.