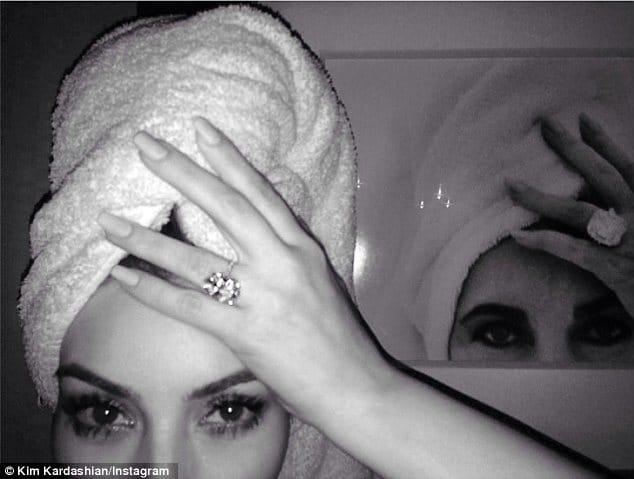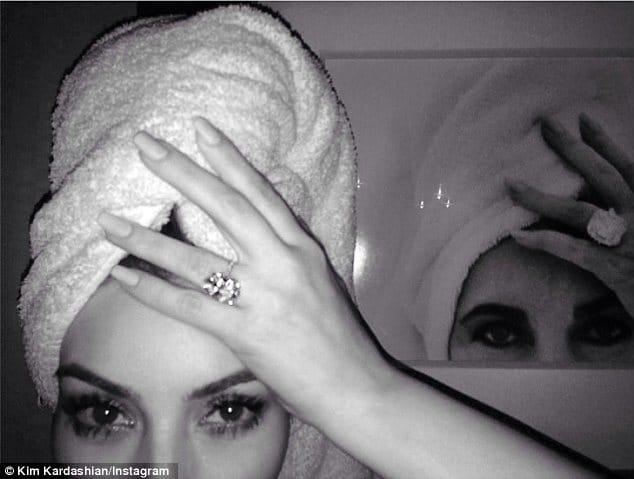 In yet another self indulgent selfie, Kim Kardashian has gone on instagram to compare herself to movie icon, Elizabeth Taylor.
Posting a photo where the reality starlet goes on to feign a post of yester year ala Elizabeth Taylor, retro 1950's as Cleopatra (seen in the background) our collective media whore insinuates she is on equal footing.
Like the much loved actress, Kim Kardashian goes on to wear a towel turban which she holds with her conspicuous diamond engagement ring clad hand, gesturing a simple homage to the late actress: 'My idol.'
Yes kids, if only Elizabeth Taylor were alive to slap this bixch senseless.
That said one is wanton to draw any further similarities between the two women, except to say both are constant tabloid mainstay items, yet in Elizabeth Taylor's defense, the actress actually was renown for her talent as a major potion picture actress whilst Kim Kardashian's claim to fame is being able to leak videos of her having indiscreet sex and riding off the coat tails of paparazzi who have used America's marveled curiosity at the reality starlet to fan their own sales.
When a reality check is in the offering, perhaps one ought to consider it, until then America is loathe to surrender to the ever constant dribbles of a narcissistic self entitled brat.