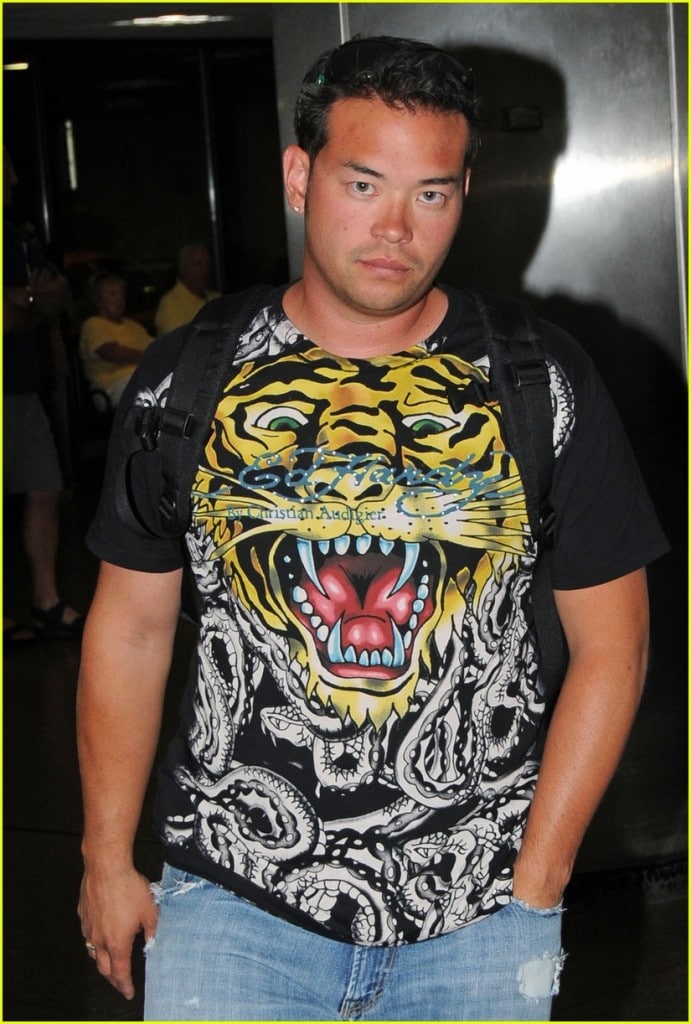 Never mind, maybe there's a next time…
Renaissance man, Ed Hardy has come out publicly to say that having reality star/bimbo/general has been Jon Gosselin dress up and waltz in its gear has caused the death of his image.
The news comes courtesy of the nypost who go on to tell that shortly after Kate and Jon Gosselin split, Jon struck up a friendship with Christian Audigier who came up with the brilliant plan of having Jon host the namesake brand on its clothing line along with his art.
Unfortunately that shit went all down the drain after Jon Gosselin soon began making a point that his ass was born with Ed Hardly for breakfast, lunch and dinner whilst glistening his high self somewhere in the south of France back in 2009.
Told Ed Hardy: "That Jon Gosselin thing was the nail in the coffin.
That's what tanked it. Macy's used to have a huge window display with Ed Hardy, and it filtered down and that's why Macy's dropped the brand."
Told Hardy about Audiger who convinced Hardy that he ought to use the dud reality star:
"Christian worships celebrities so much, he will get next to anyone who is famous for anything," says Hardy, who says people thought Hardy was made up — like Aunt Jemima. "If he could have gotten Charles Manson in a shirt, he would have."
Of course there's also the view what killed the Ed Hardy brand wasn't necessarily Jon Gosselin (of course that was always wishful thinking) but Ed Hardy himself…and the awful clothes he came to design.
above image found here