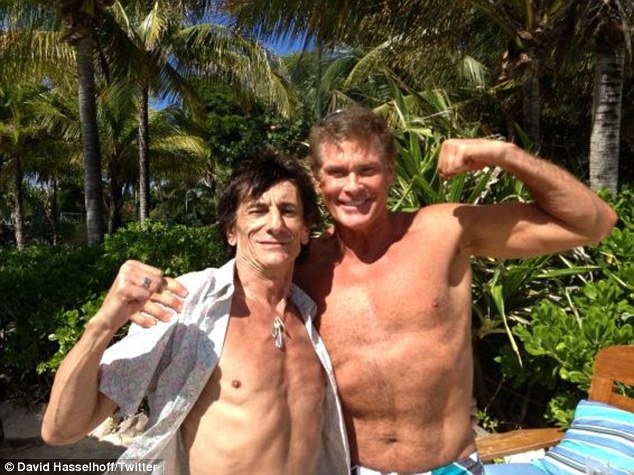 Kids have a long lasting look at the above picture and repeat this to yourself: 'One day I too will be this beautiful after I have sinned and gone to hell and resurrected myself.'
The above photo was taken courtesy of David Hasselhoff who happened to run into hawt bixch extraordinaire Ronnie Wood who had just flown into the same Caribbean getaway as Hasselhoff with his new bride. Both Ronnie and the ex Baywatch star are fast approaching their mid 60's and still have tongues half their age wagging. Fortune and mystical prowess aside….
Isn't it time you also lived an idyllic existence regurgitating your former/current glory?
My gosh! At 60 years old David Hasselhoff really is a hawt bixch as he hangs with his 32 year old girlfriend….
Ronnie Wood wants to introduce you to his new girlfriend.