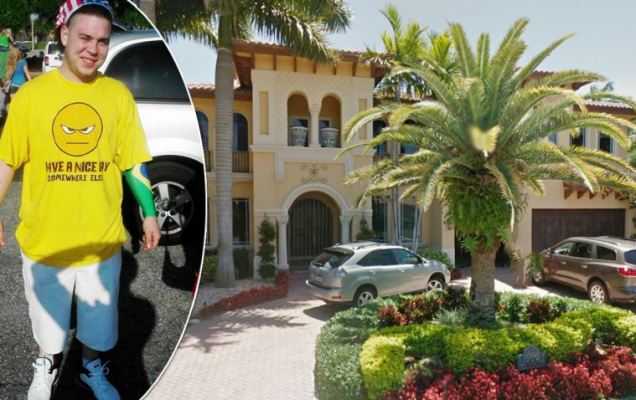 23 year old Brazilian native Andre Barbosa has found himself in the enviable position of living in a palatial waterfront home in Boca Rotan, Florida. The best part is he didn't have to lay down a dime to move in, but instead took advantage of obscure laws which has allowed him to live at the enviable address of 580 Golden Harbor Drive since July of last year.
In an effort to secure his residency, Barbosa, a recent graduate of a technical school is now threatening according to the UK's dailymail an obscure law that allows individuals to claim a property as their own if they stay there for seven years.
dailymail.co.uk: No one witnessed Barbosa breaking into the 7,522-squae foot, five-bedroom, six-bathroom waterfront home, so he cannot be arrested.
And Bank of America, which foreclosed on the house, so far has done nothing to evict the 23-year-old and reclaim the property.
Other residents in the tony part of Boca Raton where most home sell for upwards of $1million want something done about the unusual living arrangement.
Interestingly next door neighbor Lyn Houston who wants to make sure only rich white people live there has approached Bank of America in buying the foreclosed home but has yet to hear back from the bank.
Offers Houston: 'We're all going crazy, trying to figure out what to do. It's unbelievable that it can be done. Plus, if they've got the balls to break in the house, what's to prevent them from coming over here?'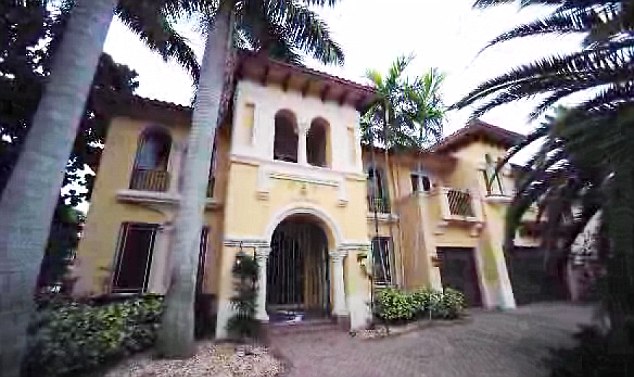 Nevertheless Bank of America did release the following statement to the dailymail:
'We have been in communication with the Boca Raton Police Department regarding the concerns with the occupants of Golden Harbour Drive property.  
'There is a certain legal process we are required by law to follow and we have filed the appropriate action.  The bank is taking this situation seriously and we will work diligently to resolve this matter.'
Property records show that the house, which was built in 2001, was sold to a family in 2005 for $3.1million. The deed is currently valued at $2.48million.
According to local records, Bank of America foreclosed on the house in July of last year with Barbosa shortly there after notifying the Palm Beach County Property Appraiser's office that he was moving in.
Barbosa posted a notice in the front window of his residence naming him as a 'living beneficiary to the Divine Estate being superior of commerce and usury.'
Next to it he placed a signed copy of the Adverse Possession law, which allows a person to claim the title on a property after seven years.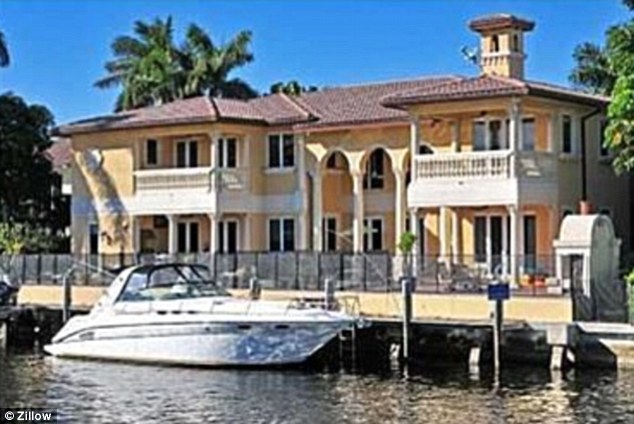 Police were called to the address the day after Christmas, but did not evict Barbosa after he presented officers a copy of the adverse possession documents.
Of course one can only speculate it will only be a matter of time before the folk at Bank of America get their head out of the sand and give Barbosa some wonderful memories he can remember when he used to live like a millionaire before he even became one.
Since the move Barbosa has used the house to entertain friends. At present he has not offered any public comments on the situation.
And then there was these comments on the web that caught my eye too:
What kind of idiotic bank has a $2.5million property, and not a $30 alarm system to tell them when someone has broken in?
i don't hear the neighbors complaining about the ex-owner who walked away from a multi-million dollar loan – i guess that is OK with them?