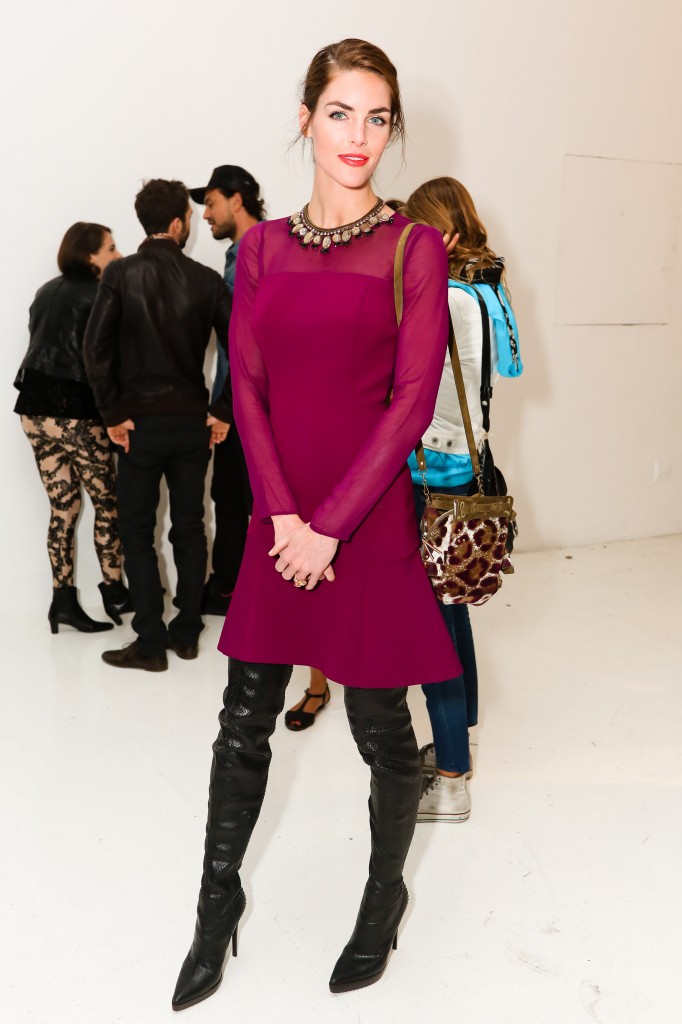 Thursday night saw a chic crowd (okay chicly mickey) turn up for the unveiling of DKNY's new fragrance 'Intense' as well as the unveiling of Enrique Badulescu's homage to the new fragrance with two short mini films which featured an ingenue young female searching for her identity and the reiteration of her boundless beauty…or at least that's what I supposed.
There dj'ing was downtown art figure Andre Saraiva who served to remind us why he is eternally cool and able to draw the cool crowd in.
Championing the film and the fragrance itself were auteurs Hilary Rhoda, Beatrice Dupine, Veronique Gabai-Pinsky and of course the usual downtown suspects who must have wondered what the film was meant to symbolize before turning to the cameraa boy and rejoicing in their own beauty….