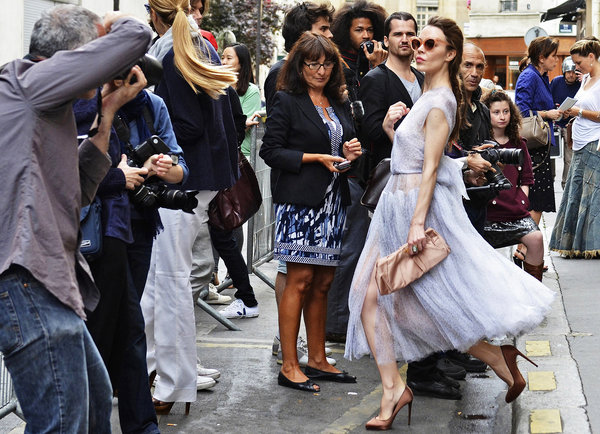 According to the NYT's the Russians are back on their high horse and are once again becoming the exemplary influencers of high taste in the capital where pedigree, prestige and cache matter most- Paris.
Heralding the return to a period of our time where Russian Czarinas ruled the world and high society is 32 year old Ulyana Sergeenko, a former model, aspiring photographer and now designer (more on that soon) and the wife of billionaire (yes that part always helps) Russian insurance oligarch. All palatable and wonderful combinations if one aspires to be the toast of Paris which if Ms Sergeenko has it her way will be in no time. Then again what do the overzealous paparazzi desperate to take a picture of the czarina really know who's on the way up? Frankly a lot it seems….
nytimes: Among a pack of fabulous-looking young women from Russia who have arrived on the fashion scene with the flourish of Rudolf Nureyev, Ms. Sergeenko, who is 32, has made what is perhaps the greatest leap onto the stage. On Tuesday, little more than a year after she started her fashion label in Moscow, she will have a show in Paris, crashing the haute couture party, no less. She is showing right after Chanel.
"I am a little worried," Ms. Sergeenko said by phone from her atelier in Moscow last week, "but I think this is the right time, because our clients want us to be in Paris."
Ms. Sergeenko, who was recently named by the Russian edition of Glamour as that country's trendsetter of the year, is nervous about how she will be received in Paris. That is because she was not actually invited by the French to participate in their official couture event, and showing independently is a bit presumptuous.
A touch presumptuous? One supposes one must be a tad presumptuous when they envisage becoming the thing that a certain part of society has not been informed that they are indeed the thing they aspire to be. But then again what's the wife of a Russian billionaire with a reputation with buying up a storm of what's for sale during Pret a Porter to do?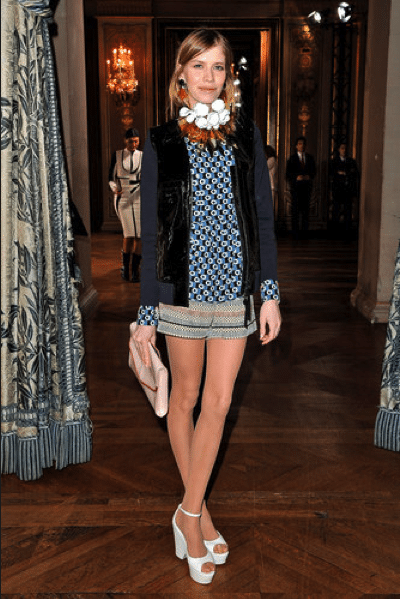 But judging by the increasing presence of Russian models, journalists, stylists and, most important, clients, her unsanctioned show will hardly go unnoticed or unattended. Requests for tickets have already exceeded capacity, and Natalia Vodianova, the Russian supermodel, is expected to appear on her runway.
See how easy it is to transplant oneself on the world stage?
The czarina is part of a new clique of designers,bloggers, business type, stylists making their way onto the the world stage. Quality names (can that really be true?) include Miroslava Duma, the daughter of a Russian senator, who edits a fashion and style Web site; Vika Gazinskaya, a fashion designer with an eclectic range of geometric hairstyles; and Elena Perminova, a model who is the girlfriend of Alexander Lebedev, a former spy for the K.G.B. and now a billionaire banking magnate and owner of The Independent and The Evening Standard of London newspapers.
But in case you are inclined to think the Russian clique is just a bunch of photogenic poseurs think again:
Few customers for couture in a generation, far outspending clients from emerging economies like India, Brazil and China. Karl Lagerfeld has said that, in a given season, some Russian clients have bought as many as 35 Chanel couture outfits, which typically have prices in the five and six figures.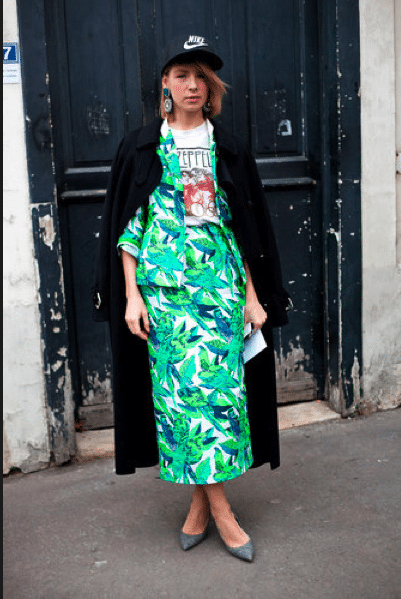 Hmm. Not bad work if you can spend it. But lest you think the new kids on the block are used to their new found attention think again:
For many of these women, the attention has come as something of a surprise. When Vogue described Ms. Anya Ziourova, Tatler Russia's fashion director who pursued a degree in Slavic studies at the University College London, as "gamine," she said, she had to look up the word to make sure it wasn't an insult.
The times then goes on to describe the ascent of some of the various players who have suddenly found themselves being coddled by blogs, high powered editors and the odd Brazilian oligarch.
Muses Ulyana Sergeenko: "America has Jackie O, and the world has Audrey Hepburn, but Russia never had a fashion icon of the moment," she said. "Maybe that is what is happening: the modern Russian icons are being born."
Indeed a Czarina has been born!